28GA vancouver
29.11.2019 General Assembly
Canada
The ICoD 28 General Assembly (28GA) was held on 29 November in tandem with the ICoD Platform Meeting on 1 December 2019, at the Emily Carr University campus in Vancouver (Canada). The events were hosted by ICoD Members Emily Carr University and the Society of Graphic Designers of Canada (GDC)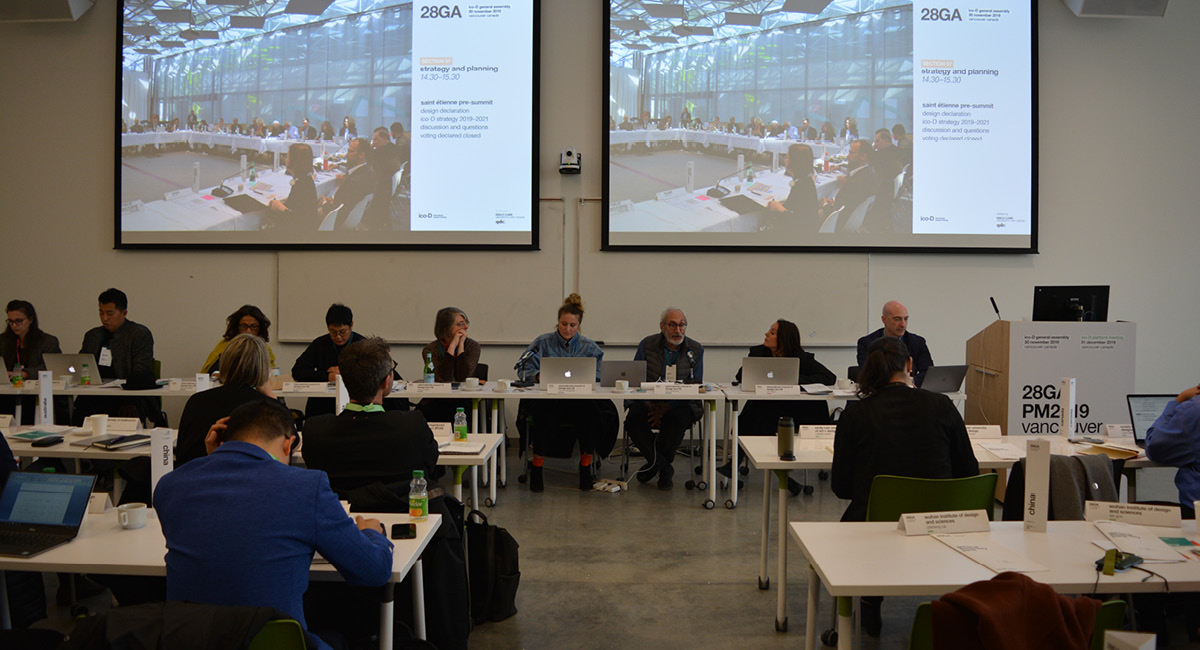 From left to right: Alisha Piercy, Ziyuan Wang, Daniela Piscitelli, Zinnia Nizar, Rebecca Blake, Tyra von Zweigbergk, David Grossman, Ana Masut and Johnathon Strebly. 

At the biennial General Assembly, Members considered and voted on policy, elected the next Executive Board and Audit Committee, approved the financial statements, appointed the Audit Committee and ratified the admission of new ICoD Member, as well as discussed important proposals to make ICoD better able to serve the international design community. Please download the official Notice of Meeting for more details.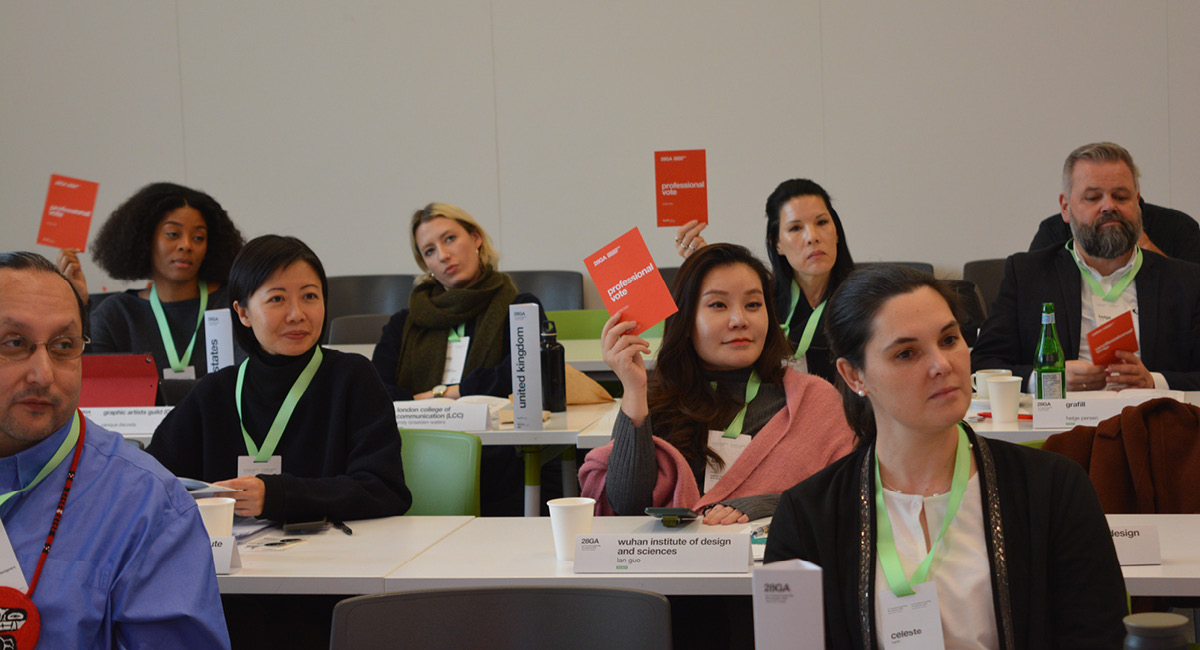 Above: Yanique DaCosta, Emily Briselden-Waters, Charrisse Johnston, Helge Persen, Kwok Kei Wong, Lan Guo, Mark Rutledge and Celeste Martin.
CALENDAR AND SOCIAL ACTIVITIES 
29 November 2019:
Special Event: "Practivism" hosted by the Graphic Designers of Canada (GDC)
The activity included an edition of "Practivism", an event about envisioning and mobilising a better future through practical methods for radical sustainability in design. The event was an opportunity for networking with the local Vancouver design community and the ICoD international community. Topics to be covered included: Indigenous Design and Sustainability.

30 November 2019:
ICoD 28 General Assembly
In a response to Member feedback, the 28GA was condensed down to one day. Download the 28GA agenda here

30 November 2019:
ICoD Award Ceremony and Reception
Immediately after the 28GA, ICoD hosted a short ceremony to celebrate the recipients of the 2019 ICoD President's Award and the 2019 ICoD Achievement Awards.

01 December 2019:
ICoD Platform Meeting
A day of workshops, discussions and opportunities for Member participation. In a departure from the regular Platform format, we created touch points and provoke cross-pollination through multiple participatory activities. For more details on the Platform Meeting, visit the event page here.


EXECUTIVE BOARD 2019-2021
The Executive Board consists of individuals and experts from various design fields who are duly nominated and elected by ICoD Member organisations at the biennal ico-D General Assembly. Executive Board candidates are representatives of ico-D Member organisations.

At the 28GA, ICoD Members voted in the following individuals for the 2019- 2021 Executive Board:
Johnathon Strebly, President, Canada
Daniela Piscitelli, Secretary General, Italy
Rebecca Blake, Treasurer, United States
Essam Abu Awad, Vice President, Jordan
Jonas Liugaila, Vice President, Lithuania
Zinnia Nizar, Vice President, Indonesia
Ting Xu, Vice President, China
Chao Zhao, Vice President, China
Read more about each Member of the 2019- 2021 ICoD Executive Board here.
CONTACT
Send any ICoD Event related inquiries to Event Manager Elizabeth Carbonell events@theicod.org