PM2014 hong kong
From 23.08.2014 to 24.08.2014 Educational Platform Meeting
Hong Kong SAR
The inaugural ICoD Educational Platform Meeting, hosted by ICoD Member HKDI took place on 23-24 August 2014 in Hong Kong.
The meeting included presentations, panel discussions and an open forum discussions intended to develop the Council's official International Design Education Agenda. That Agenda determined allocation of focus and resources to develop programmes and benefits to ICoD Members.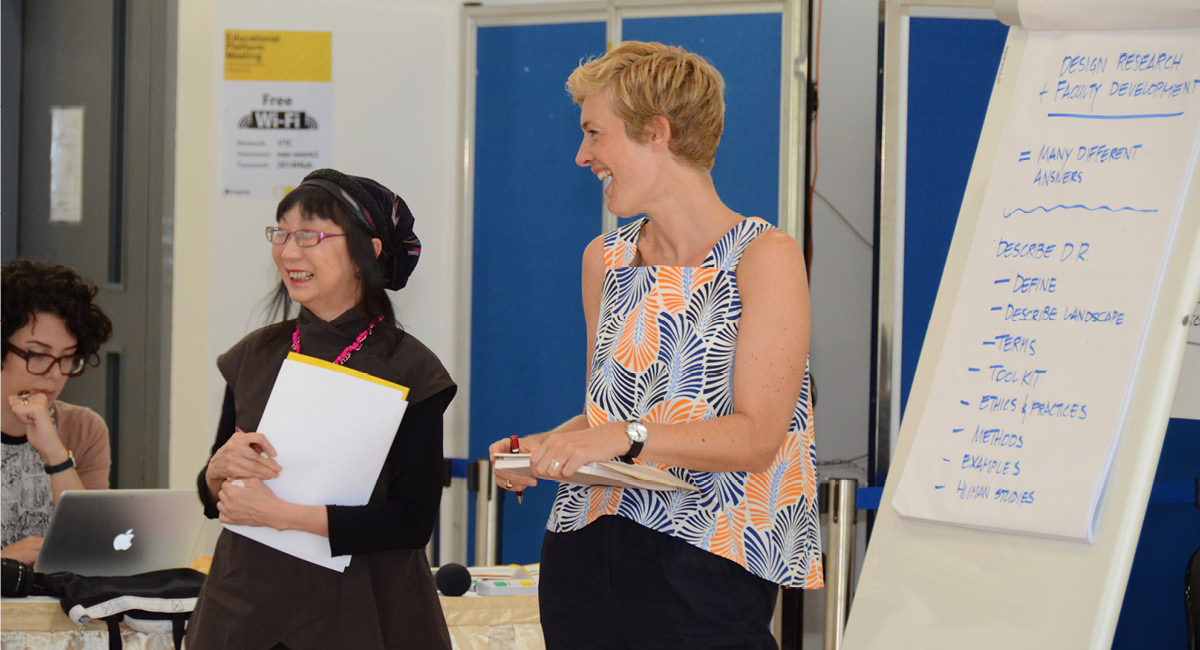 Above: Jovana Milović, Rita Siow, Rebecca Wright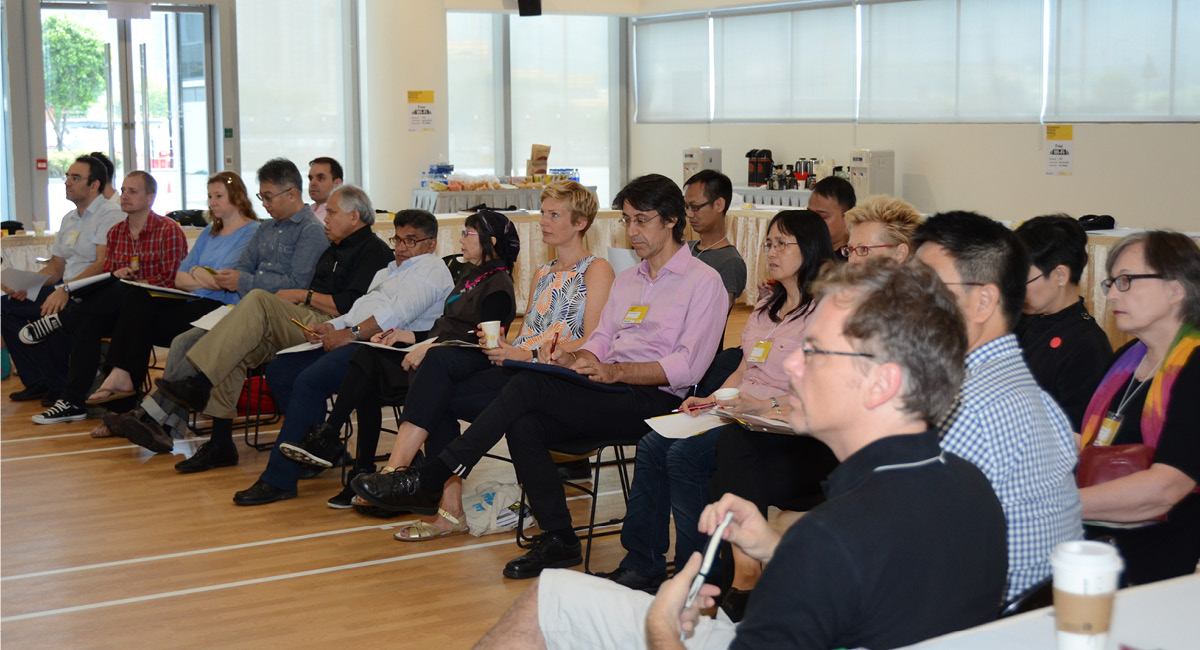 Above: Meeting participants during the inaugural Educational Platform Meeting
PROGRAMME
The PM2014 programme was formulated on the basis of the results of the EDU Member survey, which identified the critical issues of global relevance.
Four areas of interest were identified:
—Curriculum Development and Course Development
—International Evaluation and Accreditation, Dealing with Dynamic Developments (Sustainability, Technological Developments, Fusion of Fields, Influence of Globalized Culture, Need for Lifelong Learning)
—Design Research and Faculty Development
—Collaboration with design practitioners | National Design Promotion Programs | Design Advocacy | Best Practices

Download the 2014 Educational Platform Meeting programme here.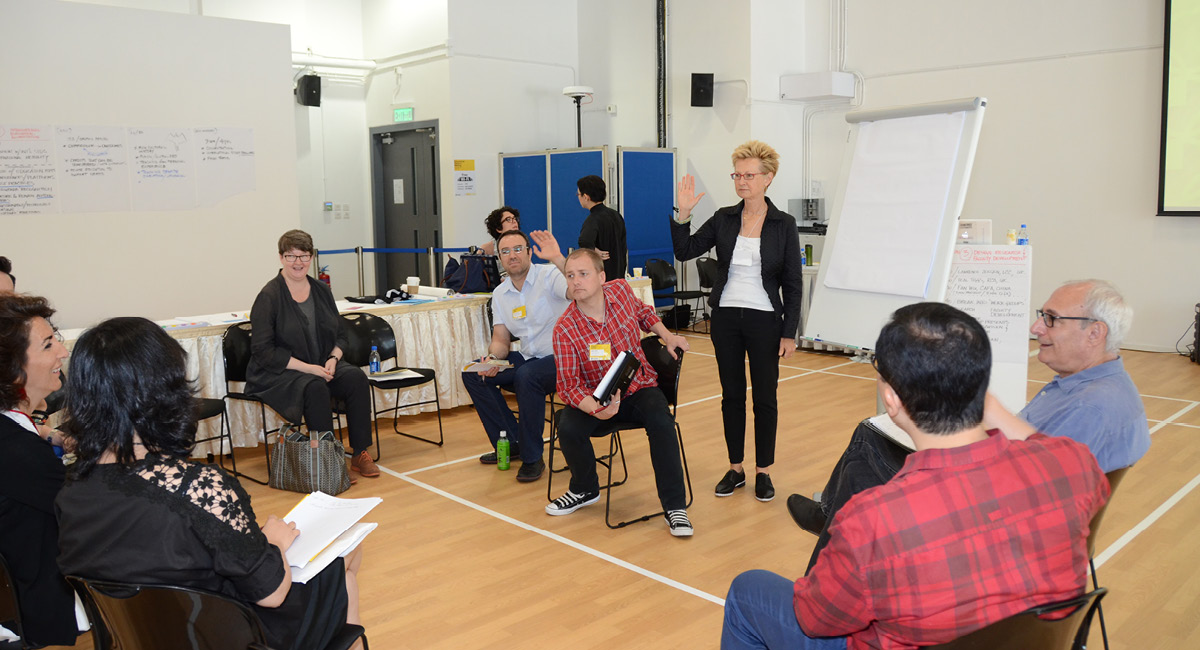 Above: Breakout session
SURVEY
The Educational Member survey received a high rate of response from Members producing some very interesting findings. The survey's respondents represent a positive cross-section of Members in terms of geographical location, size of institution, scope of disciplines taught, research focuses and other key factors. Download the survey here.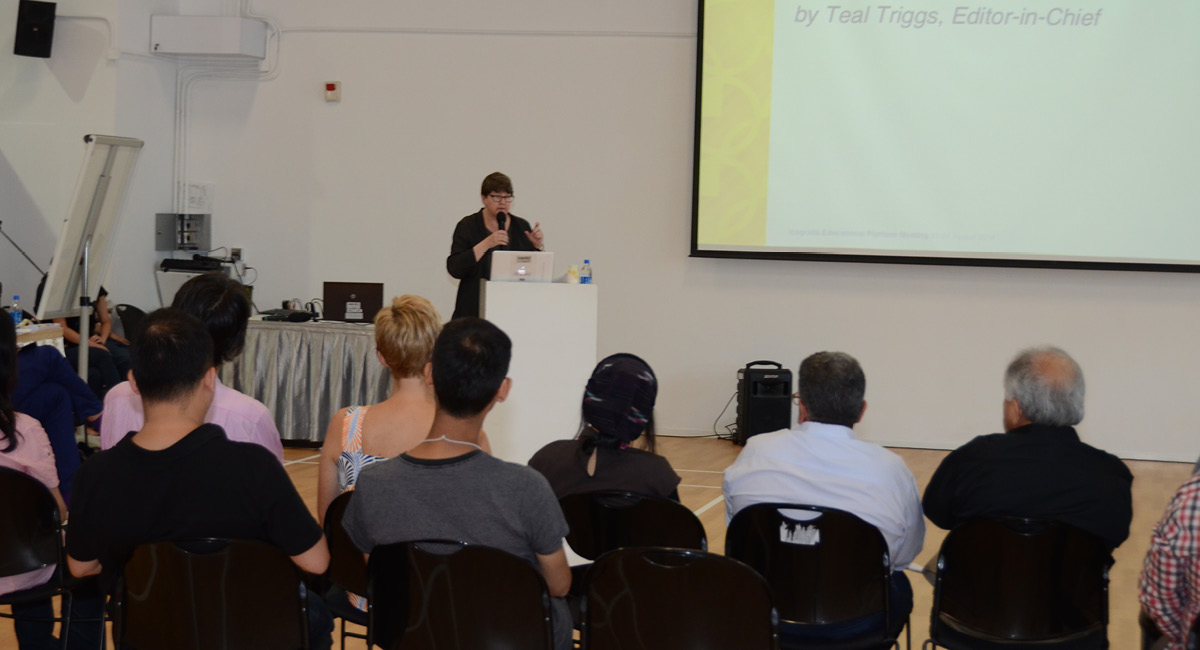 Above: Teal Triggs
CONTACT
Send any ICoD Event related inquiries to Event Manager Elizabeth Carbonell events@theicod.org