PM2019 vancouver
01.12.2019 Platform Meeting
Canada
2019 Vancouver Platform Meeting was a one-day event held in Vancouver (Canada) on 01 December 2019 hosted by ICoD Members Emily Carr University of Art + Design and the Society of Graphic Designers of Canada (GDC). The 2019 theme was 'Design is Professional'.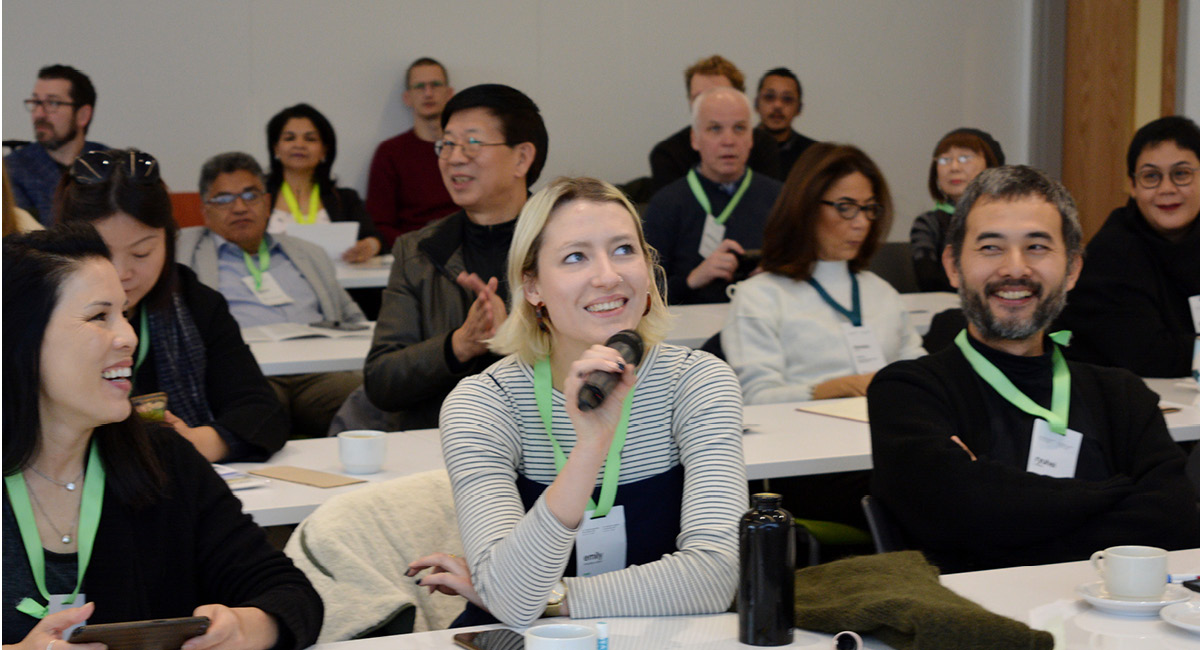 Above: PM2019 Participants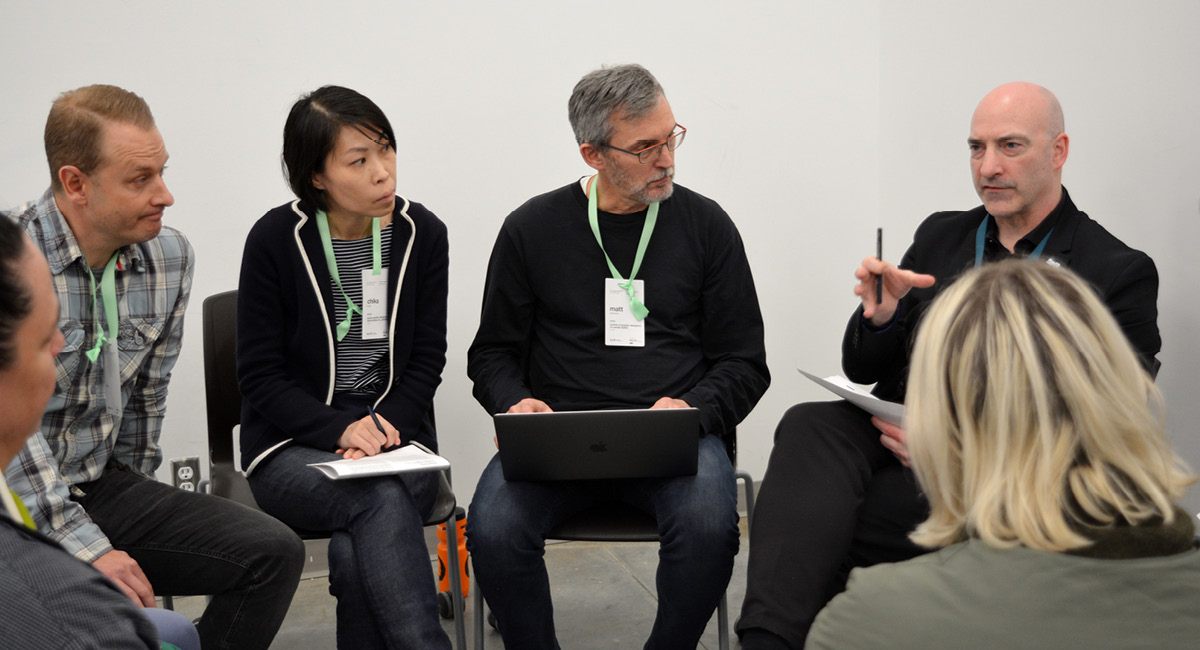 Above: PM2019 Participants during the Campfire session

International Council of Design Members representing all continents attended the 2019 Vancouver Platforms to share, network and explore the potential to collaborate on four key topics: Professional Standards, Collaboration, INDIGO and Design Ethics. The programme of the 2019 Platform Meeting included: Discussions on PROFESSIONAL STANDARDS which included questions on what it means to be a designer. A panel comparing Codes of Conduct and a discussion on the possible components of a future Council code. Discussions on specific issues generating polemics in a section on DESIGN ETHICS. The INDIGENOUS DESIGN topic permitted us to explore the politics of design from the Indigenous perspective, and various activities such as campfire discussions, Breakout sessions and networking activities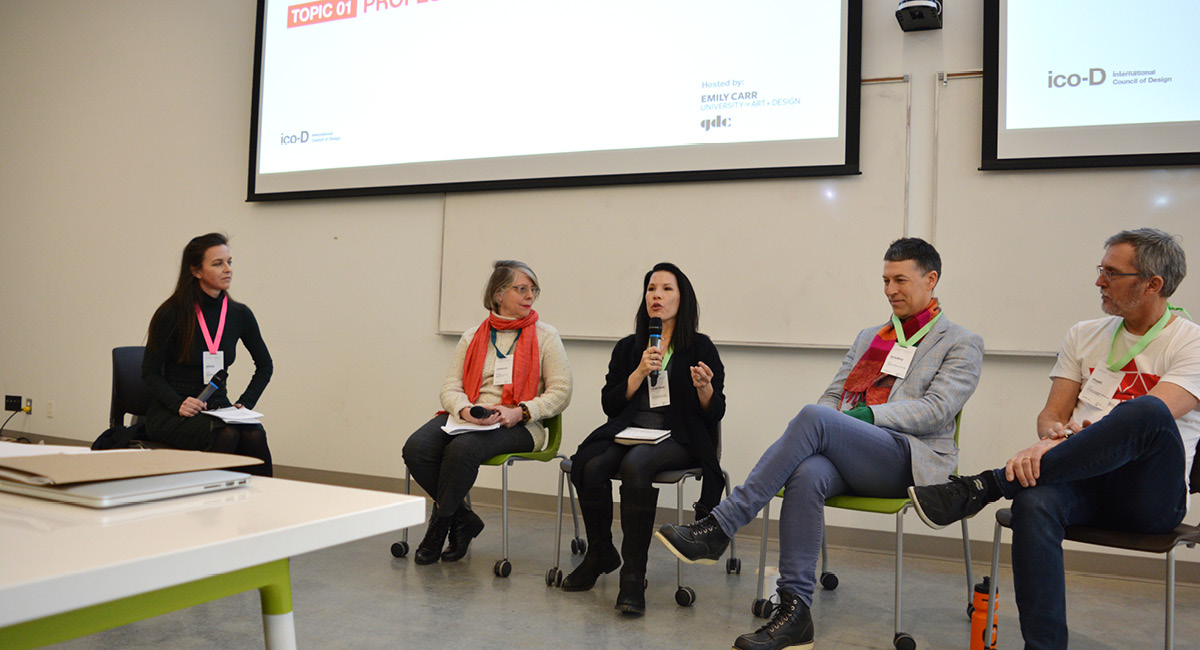 Above: Panel on Professional standards moderated by Alisha Piercy, panelists: Rebecca Blake, Charrisse Johnston, Bradley Schott  and Matt Warburton
"DESIGN IS PROFESSIONAL" 
It's high time we define who we are. Draw a clear line between what designers are willing to do, and what we should not do. The Industrial Age that birthed our professions has generated immense economic, social, cultural and environmental transformation. Today, we are among the professions strategically poised on the brink of a global tipping point. Designers everywhere face a responsibility for the present we have been complicit in creating, and — more importantly— for our role in creating the future humanity deserves. What does it mean to be a professional designer today? What are our collective ethics? The Montréal Design Declaration stated: Design has the potential to create a world that is economically viable, environmentally sustainable, culturally diverse and socially equitable. This lays the groundwork, but how do we apply this concretely? "Design is professional" is a gathering of design entities engaging in the work of establishing a common definition of the design profession and parameters that professional designers worldwide can stand by.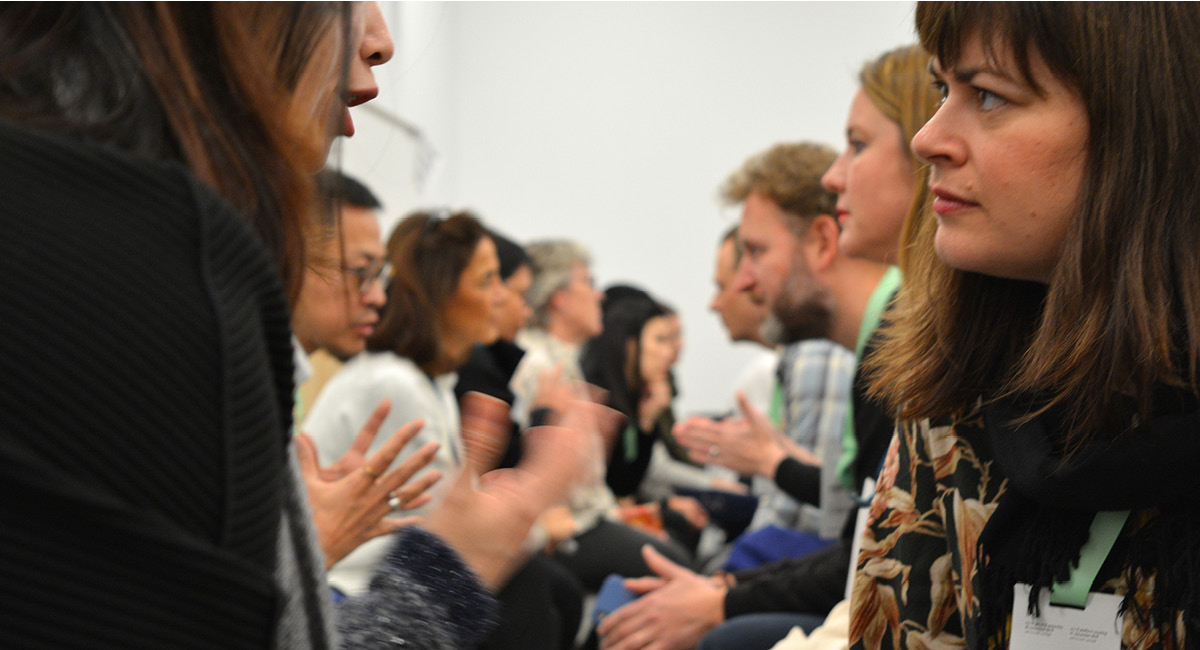 Above: PM2019 Participants during the Speed Dating session
TOPICS
— What is design? Defining what the design professions are
— Setting a code of ethics and design standards
— Quadruple bottom line: economic, environmental, cultural and social
— Collaboration within the design community and the role of ICoD

The Programme included a multiple opportunities for design organisations to network, discuss the issues that matter to the profession and lay the groundwork for an International Council of Design International Code of Conduct/ Code of Ethics for Designers. Download the PM 2019 Vancouver Programme here.
ABOUT EMILY CARR 
Founded in 1925, Emily Carr is one of oldest universities in BC to have a robust Art, Media and Design department, notably, one of only four in Canada. The university promotes the notion that education and research are vital for cultural and economic growth, and their practice-based methods, level of critical inquiry, making, partnership, and exhibition following the ethics of Equity, Inclusivity, and Diversity make Emily Carr a leading school not just for design, but design for social justice. 


CONTACT
Send any ICoD Event related inquiries to Event Manager Elizabeth Carbonell events@theicod.org