RM2018 kuala lumpur
From 05.02.2018 to 06.02.2018 Regional Meeting ASEAN
Malaysia
The ICoD Regional Meeting ASEAN (RM ASEAN 2018) was held on 05-06 February 2018 in Kuala Lumpur, coinciding with the beginning of the term of President Zachary Haris Ong of Malaysia (ICoD President 2017–2019). The meeting was hosted by ICoD Member Graphic Designers Association of Malaysia (wREGA) and sponsored by government think-tank ThinkCity.
Following the success of the RM LATAM 2017, design entities from the ASEAN region met to discuss, present insight and share on common challenges. The meeting included discussion forums, roundtables, presentations and informal gatherings over the course of two days, gathering 57 participants from eight countries, representing 27 design organisations from the region. The Meeting was held at the PAM Centre Bangsar, a new Centre designed with considerations for the environment, culture and society.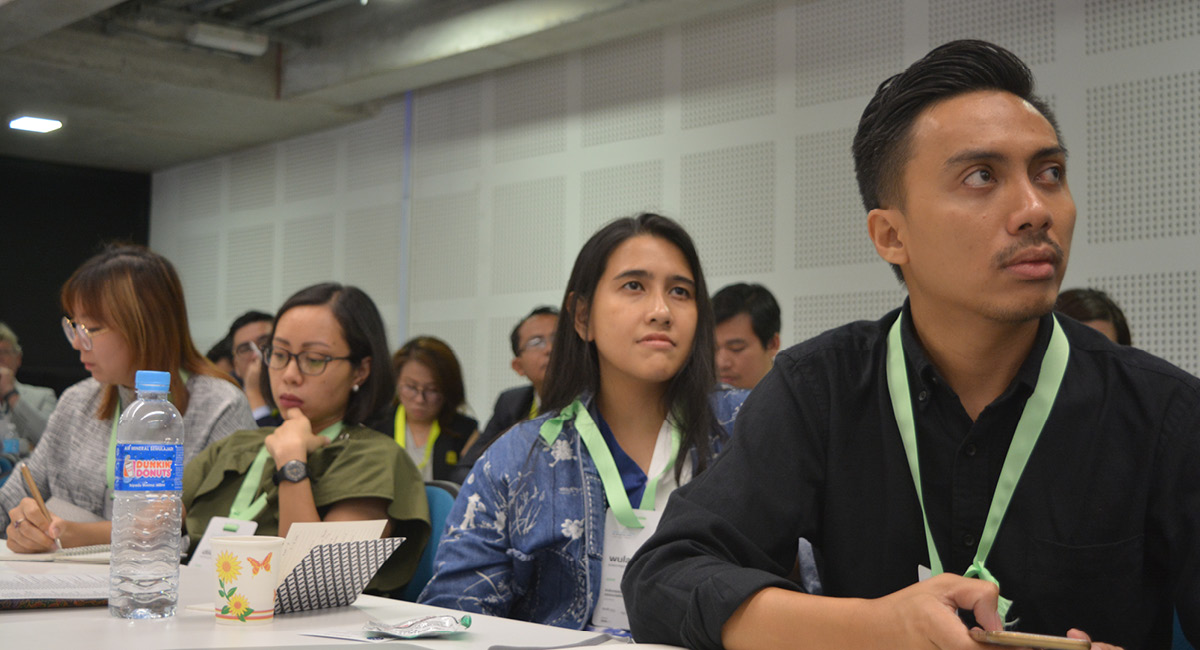 From left to right: Hanny Wijaya, Dila Hendrassukma, Wulan Pusponegoro and Rege Indrastudianto

At the opening roundtable, organisations stated the main challenges they faced and described they ways in which the wished to collaborate with their fellow South East Asian colleagues and the international design community.
Some common challenges included:
— How to build a design identity in an Asian context.
— Lack of empowerment for designers and the protection of the identity of design (both traditional and contemporary) in Asia.
— The next generation of design students pursuing higher education abroad.
— The challenge of speaking to Governments, who do not understand what design is or its value.
— Difficulty forging collaborations between design industry and education.
— Difficulty of exchange within the region due to differing standards and certification.
— Coordination issues with regional exchanges (semester schedules, credit transfers, etc.).
— Challenge for design curriculum to keep up to speed with current technologies.

Some of the benefits of participating in regional exchanges noted by participants of RM included:
— Interconnection between countries means one voice and empowerment.
— Opening the lines of communication, exchange and sharing of expertise among themselves.
— Learning from successes and failures of other countries nearby who are experiencing the challenges of similar contexts.
— Exchange of ideas on curriculum, exchange, return on investment for students.
— Increased networking means more possibility to forge collaborations on research and student exchanges.
— Sharing knowledge on concrete steps forwards, i.e. steps to achieve an NDP or create a relevant Accreditation/Certification model for their country.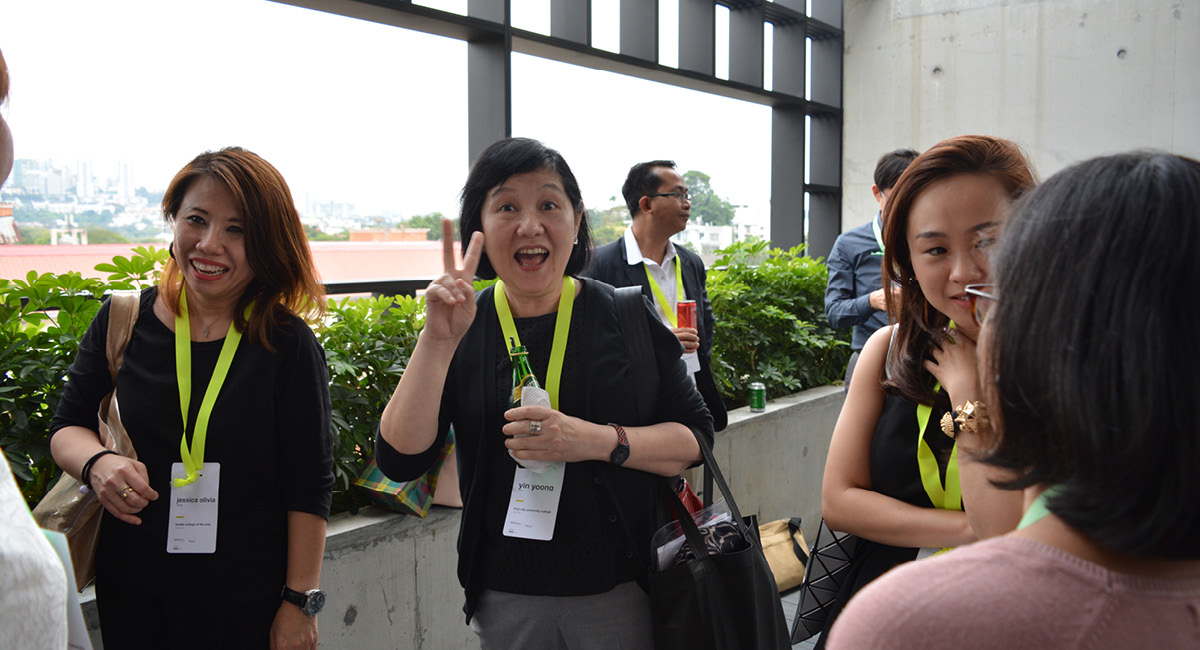 Above: Jessica Olivia Chua and Yin Yoong Siow
To address regional specific issues, six topics were discussed in detail among participants during the Meeting sessions and presentations on the following:
01 National Design Policy
02 Professional Accreditation/Certification
03 Exchange opportunities within ASEAN organisations
04 Curriculum Development: sharing best practices and expertise
05 Opportunities for Collaboration in Design Research
06 Exchange with the International Design Community


View the RM ASEAN Agenda here.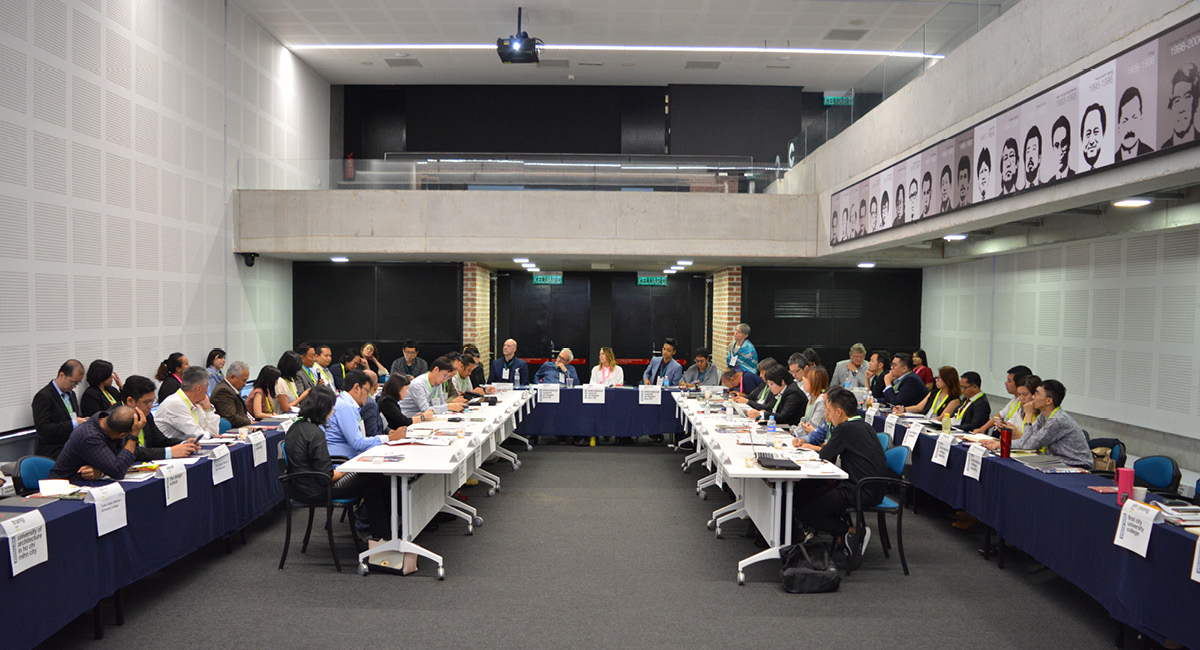 VENUE
The PAM Centre Bangsar meeting venue was an ideal setting for dynamic meetings between participants and also casual break-out sessions. The home of the Malaysian Institute of Architects featured modern indoor rooms with high-ceilings, glass and concrete elements that led onto landings with views onto the city of Kuala Lumpur. Have a look inside: http://www.pam.org.my/
CONTACT
Send any ICoD Event related inquiries to Event Manager Elizabeth Carbonell events@theicod.org