Business of Design Week 2023 Summit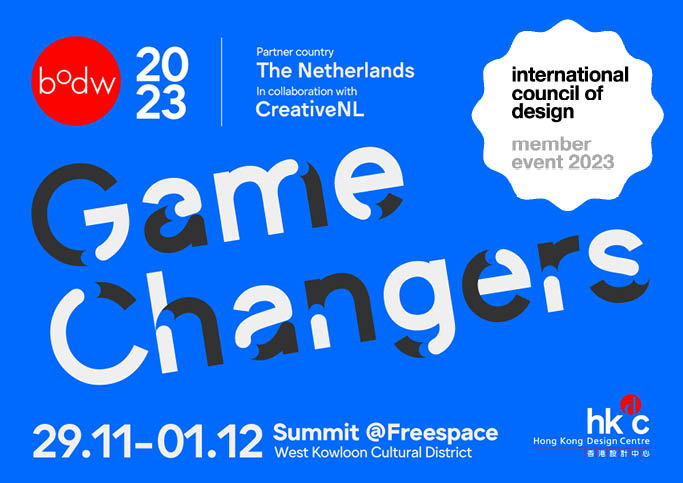 From 29.11.2023 to 01.12.2023 Conference
Hong Kong
ICoD is pleased to announce the Member Event Business of Design Week 2023 Summit organised by the Hong Kong Design Centre (HKDC). The conference will take place from 29 November 2023 to 01 December 2023.
Organised by the Hong Kong Design Centre (HKDC), the Business of Design Week (BODW) Summit, Asia's most influential conference on design, innovation, and brands, is returning this year from 29 November to 1 December. Under the theme 'Game Changers', the BODW 2023 Summit empowers audiences to set ambitious goals and drive innovation, contributing to sustainable businesses and communities.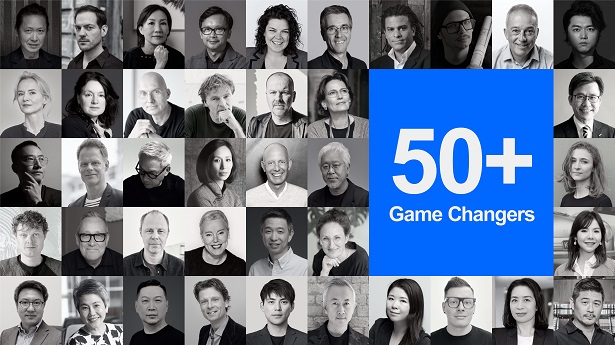 Presenting over 50 global pioneers and more than 30 thought-provoking keynotes, Power Talks and panel discussions, BODW Summit focuses on three key subjects, namely Urban Planning and New Urban Models, Transformative Brands and Consumers' Experience as well as AI, Technology and Future Trends to inspire intelligent placemaking with an infusion of innovations and technology and empower the industry to drive towards a revolutionary consumer experience and a sustainable future.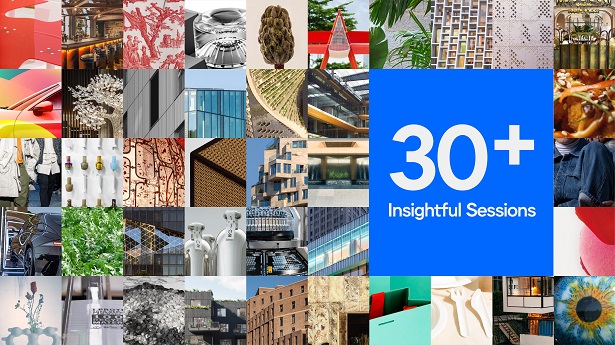 HIGHLIGHTED SESSIONS

29 November: Urban Planning and New Urban Models
Keynote: TRANSFORM NOW! A Visionary Guide to the City of Tomorrow
The visionary architect, Ben van Berkel, Founder & Principal Architect of UNStudio, explores the very essence of positive innovation and discovers how continuous transformation comes to life in projects like the eagerly anticipated Lyric Theatre in Hong Kong and the stunning STH BNK by Beulah in Melbourne.

30 November: Transformative Brands and Consumers' Experience
Panel: Sustainable Luxury: Navigating the Circular Economy
Prof. José Teunissen, Director & Professor of Amsterdam Fashion Institute, and Cai Jinqing, President of Kering Greater China, will shed light on sustainability as they navigate the complexities of approaching a circular economy for luxury. From supply chains and sustainable sourcing of materials to promoting responsible consumption, this panel delves into the innovative solutions and strategies needed to embrace sustainability.

01 December: AI, Technology and Future Trends
Keynote: AI, "City Brain" & Urban Transformation
Dr Wang Jian, Founder of Alibaba Cloud, elaborates on the transformative power of AI and City Brain in reshaping urban life while exploring how artificial intelligence enhances the liveability and experiential quality of our cities. In his keynote, he explores how the vast capabilities of City Brain are propelling urban transformation, looking into the future of smart cities, where data-driven decisions enhance liveability and the overall experience.
As BODW 2023's Partner Country, The Netherlands is joining forces with Hong Kong to tackle challenges that occur when transitioning to a circular economy. At Dutch Pavilion, RoomNL - a clubhouse for networking, presentations, and workshops - CreativeNL offers a unique opportunity to share circular insights with renowned and up-and-coming Dutch speakers. It also extends an invitation to local partners for long-term collaboration, beginning in Hong Kong and extending throughout Asia and the Greater Bay Area. With architecture, fashion, and product design as the focal points of the BODW 2023, the Netherlands is well-positioned to collaborate while paving the path for a more globally connected circular future in their respective fields of expertise.

In RoomNL, Dutch cultural aspects in the design community and creative leaders can meet and exchange creative ideas and new concepts of circularity through a series of networking events.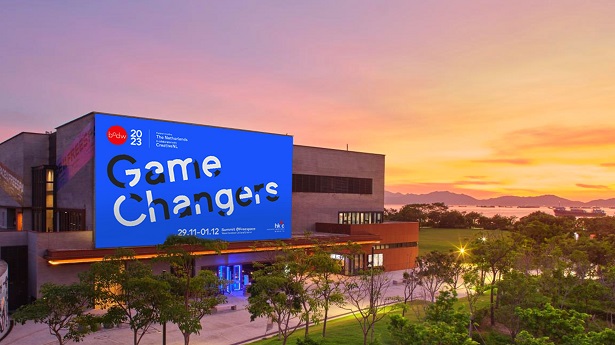 Designed by Terry Law, Founder & co-owner of Made In Sample in Hong Kong, RoomNL has included designs using upcycling ideas while reflecting local culture. RoomNL encourages inspiration for guests to share their circular design experience, fosters creativity and circular ideals, creates long-term relationships that will bloom within the community, and facilitates exchanges between organisations and countries.