designthinkers 2022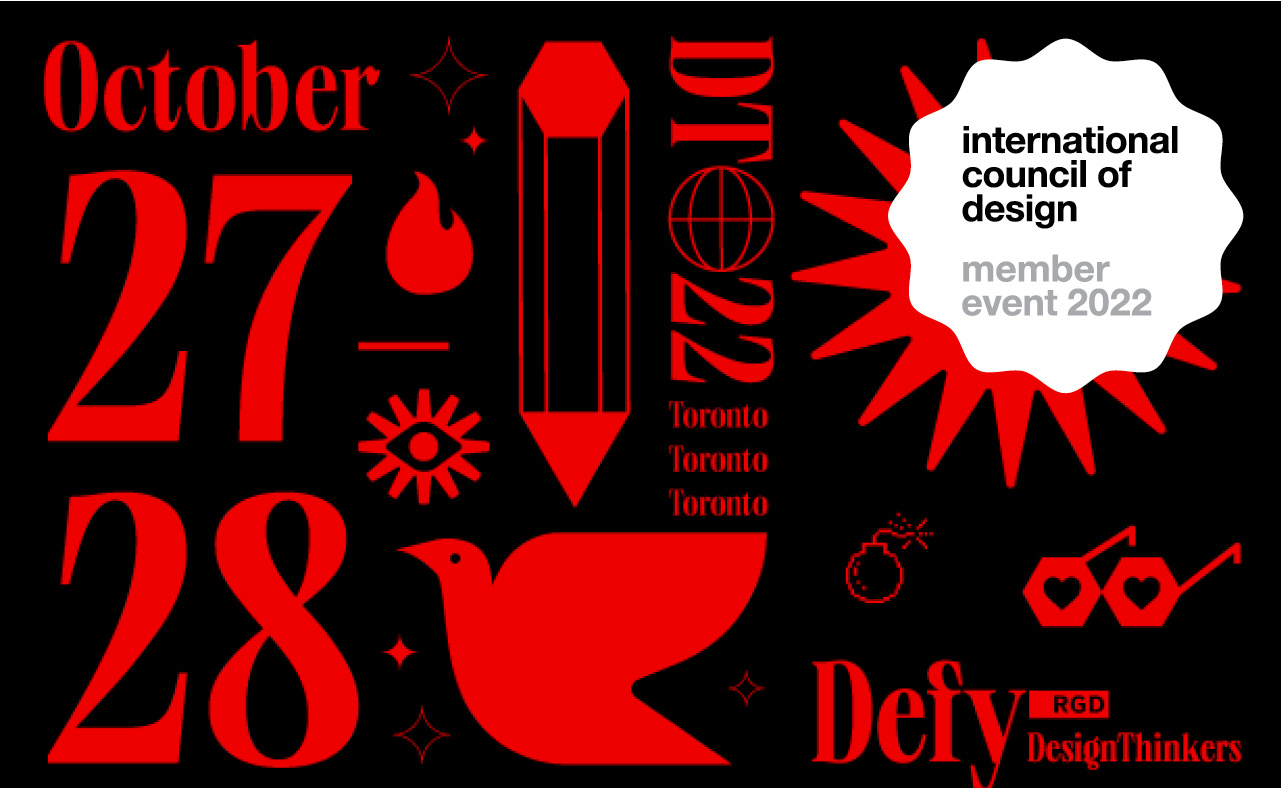 From 27.10.2022 to 28.10.2022 Conference
Canada
ICoD is pleased to announce the Member Event DesignThinkers 2022 organised by Association of Registered Graphic Designers (RGD). The conference will take place in Toronto on 27-28 October 2022.
DesignThinkers 2022 takes place in person in downtown Toronto. Join the global design community as we explore the many ways that design helps us Defy – this year's theme and rallying cry from DDB. Transplant your heart onto the page and Defy. Apathy. Dare to break out of the grid and Defy. The rules. Discover your creative power and Defy. Mediocrity.
In its 23rd year, DesignThinkers is Canada's largest annual conference for graphic design and related professionals.  The event features speakers from around the world who are leaders in a range of design disciplines. 
The conference provides in-depth discussions on design thinking, design process and strategy, helping attendees strengthen their ability to deliver effective communications.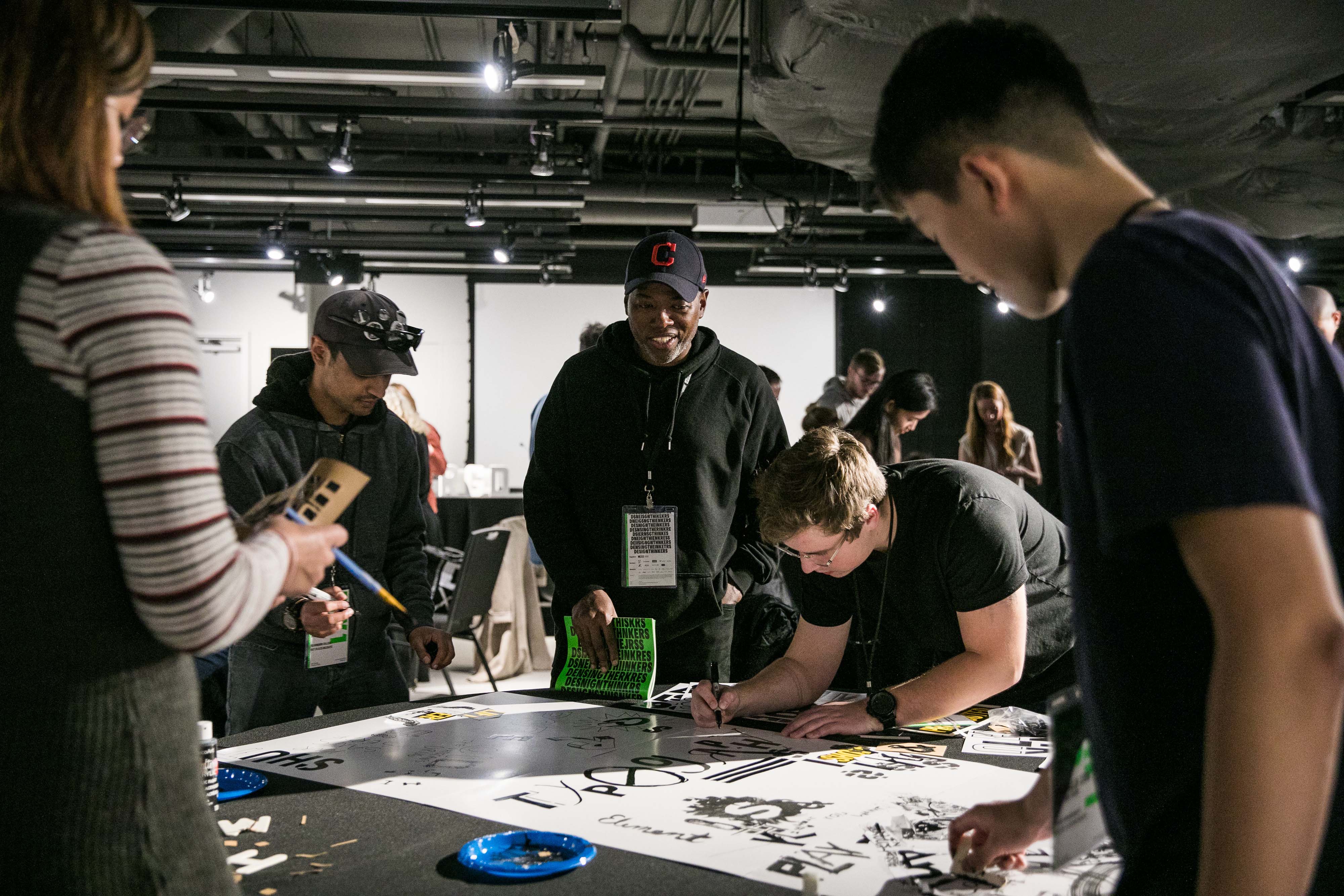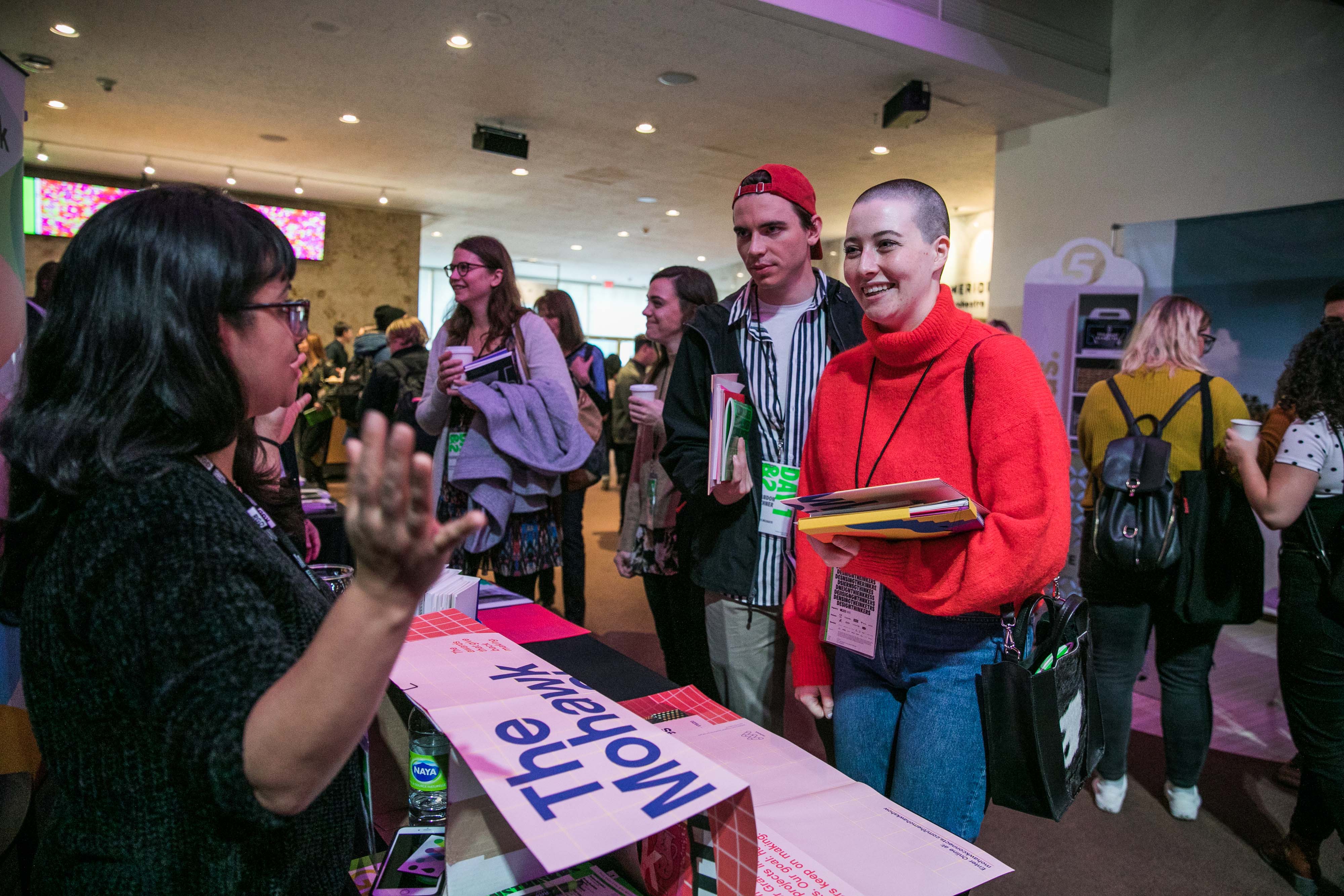 Speakers include:
Graphic Designer & Illustrator Bráulio Amado
Design principal & podcaster Maurice Cherry
Jolene Delisle, Founder & Head of Creative at The Working Assembly
Kevin Hawkins, Global Director of UX at Glovo
Independent Creative Director & Typographer Eric Hu
Gene Lee, Chief Experience Officer at Mailchimp
Miraphora Mina and Eduardo Lima, Founders of Studio MinaLima
Terresa Moses, Creative Director at Blackbird Revolt
Silas Munro & Brian Johnson, Partners at Polymode
Jenn Taback, President & Partner at Design de Plume, a women-led, Indigenously-owned design team
Mel Sutjiadi, RGD and Founder of ARToverMATTER
Ronald Tau, RGD and Founder & Creative Director at Meat Studio
Author & coach Sara Wachter-Boettcher