HKDI NFT forum 2021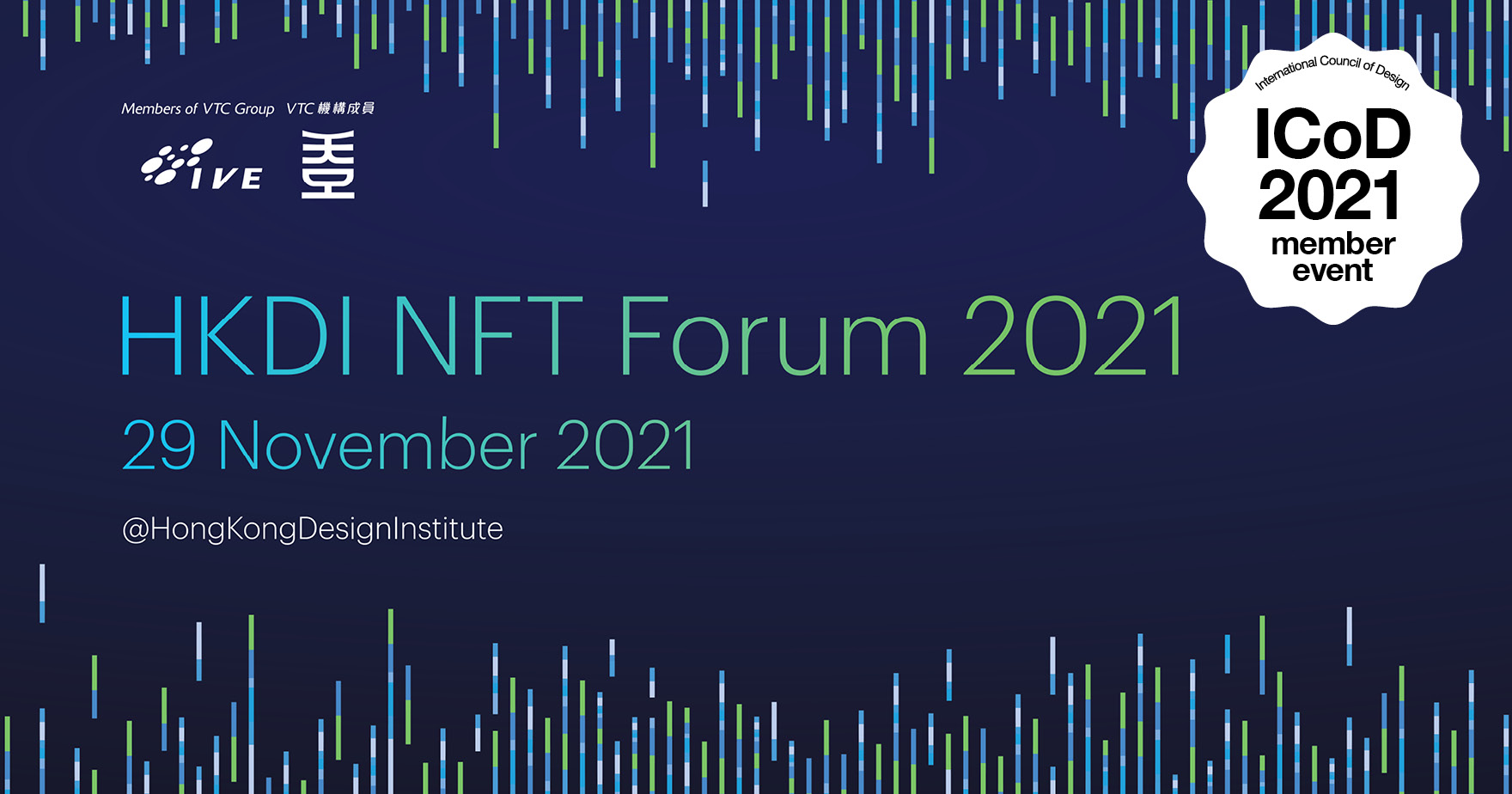 29.11.2021 Webinar
Hong Kong SAR
ICoD is pleased to announce the Member Event HKDI NFT Forum 2021 organised by the Hong Kong Design Institute (HKDI).  The webinar is free to attend and will take place on 29 November 2021.
Non-Fungible Tokens (NFTs) is shaking up the world of digital art, design, entertainment and investment. It appear as a vital component of the new block chain world and its market is mushrooming.
On 29 November 2021, top NFT experts will gather at Hong Kong Design Institute (HKDI) to shed light on the massive transformation by NFTs on different dimensions: legal, market, government, technological support and where it is heading.
EVENT DESCRIPTION
Innovations enabled by blockchain technology has freed the internet from the grip of centralised corporations. It gives us the power to decide what matters to us, what we value, what we are willing to pay for, and how to pay for it. Join us to investigate emerging phenomenon of NFTs and learn how NFTs are pushing forward the next evolution of digital art and investment.
Our impressive line-up of speakers include:
Max Moore, Director, Head of Contemporary Art Auctions, Sotheby's Hong Kong
Ricky Choi, Smart Living Cluster Lead, Cyberport
Raymond Hung, Co-founder and Chief Technology Officer, Ucollex
Professor Steven Gallagher, Professor of Practice in Law, CUHK Faculty of Law
All sessions will be live streamed and hosted on ZOOM. You do not need to have a ZOOM account to view the sessions, however, simply make sure you select 'watch on the web instead'. 
Registration is free and open to all. Free access to webinar and participation in live Q&A.