huiput creative festival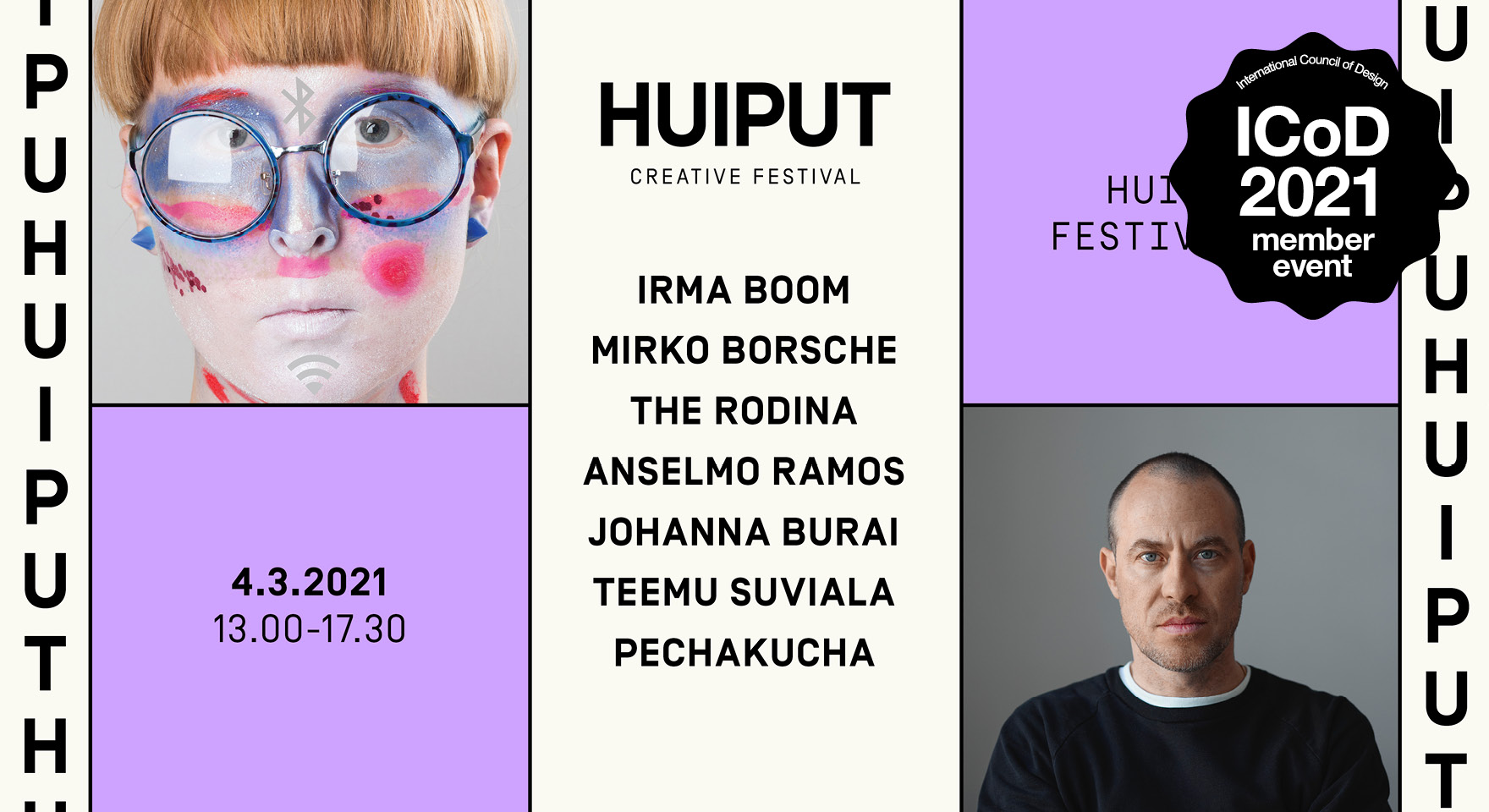 04.03.2021 Festival
Finland
ICoD is pleased to announce the Member Event the Huiput Creative Festival organised by GRAFIA | Association of Professional Graphic Designers.
Huiput Creative Festival offers new ideas and perspectives in a one-day virtual event on Thursday 04 March 2021. The event brings once again together Finnish and foreign forerunners in various creative practices to share their knowledge and inspirations.
The main speakers of the festival are Mirko Borsche and Irma Boom. During the festival the audience will hear talks also from Tereza Ruller (The Rodina), Anselmo Ramos, Johanna Burai and Teemu Suviala. Finnish designers will be presented at PechaKucha which is organized in cooperation with Helsinki Design Week. One day after the festival Mirko Borsche and Tereza Ruller will organize creative workshops for smaller groups. More details on the programme here.
The theme of Huiput Creative Festival 2021 is CHANGE. During the one-day festival you will get a chance to be inspired by high-level keynote speakers and gain new levels to your own doing in virtual workshops.


The event is open for everyone, welcome!
LINKS
Official Event website: https://www.huiputfestival.fi/en/
Tickets: https://www.grafia.fi/kauppa/
Instagram https://www.instagram.com/huiputfestival/
Facebook https://fb.me/e/1HYAAGtr2
Organiser's website: https://www.grafia.fi/