icad design days 2023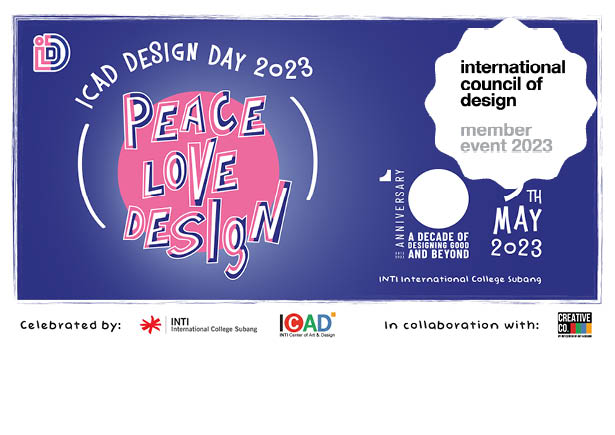 From 09.05.2023 to 31.07.2023 Exhibition Workshop
Malaysia
ICoD is pleased to announce the Member Event ICAD Design Days organised by INTI International College's Center of Art and Design (ICAD). The Deadline to submit is the end of July 2023.
ICAD DESIGN DAYS 2023
Hosted and organised by INTI International College's Center of Art and Design (ICAD), ICAD Design Days (IDD) is a design event consisting of various carefully curated activities, including talks, workshops, and exhibitions. The event will be held at INTI International College Subang, SS15 and will commence from the 9th of May 2023 until the end of July 2023.
This year's ICAD Design Days will bring to light the impact of the world towards our well-being, championing the significance of mental health and inner peace, as well as advocating for and supporting those in need. This year, ICAD is proud to be working with Trinity Children's Home, where we will be hosting a workshop with the children and raising funds for them through the sale of exclusive merchandise. 
Sustainability will also play a key role in this year's event, where we empower our creatives to play an active role in the future of our planet and to fully utilise all resources within their design practices to minimise their impact towards the environment.
ICAD DESIGN DAYS (IDD) WILL KICK OFF ON 09 MAY 2023 WITH THE IDD SPEAKER SERIES, FEATURING KEYNOTE SPEAKERS: 
•William Harald-Wong, Urban Identity Designer, WILLIAM HARALD-WONG & ASSOCIATES
•Poesy Liang, Interdisciplinary Artist, Malaysia  
•Adelyn Ghwee, Marketing and Communications Assistant Manager at Kloth Circularity Malaysia
The launch with also play host to an Upcycled Fashion Show, featuring the works of ICAD's Diploma in Fashion Design students. Students have been tasked with creating wearable garments out of second-hand materials, emphasising the importance of sustainability and reducing textile waste. 
IDD also coincide with ICAD's 10th Anniversary and the event will mark the launch of our exclusive 10th Anniversary Merchandise in collaboration with Malaysian charity, Trinity Children Home. Aligning with this year's theme, part of the profits earned from the sales of the merchandise will be given back to the charity.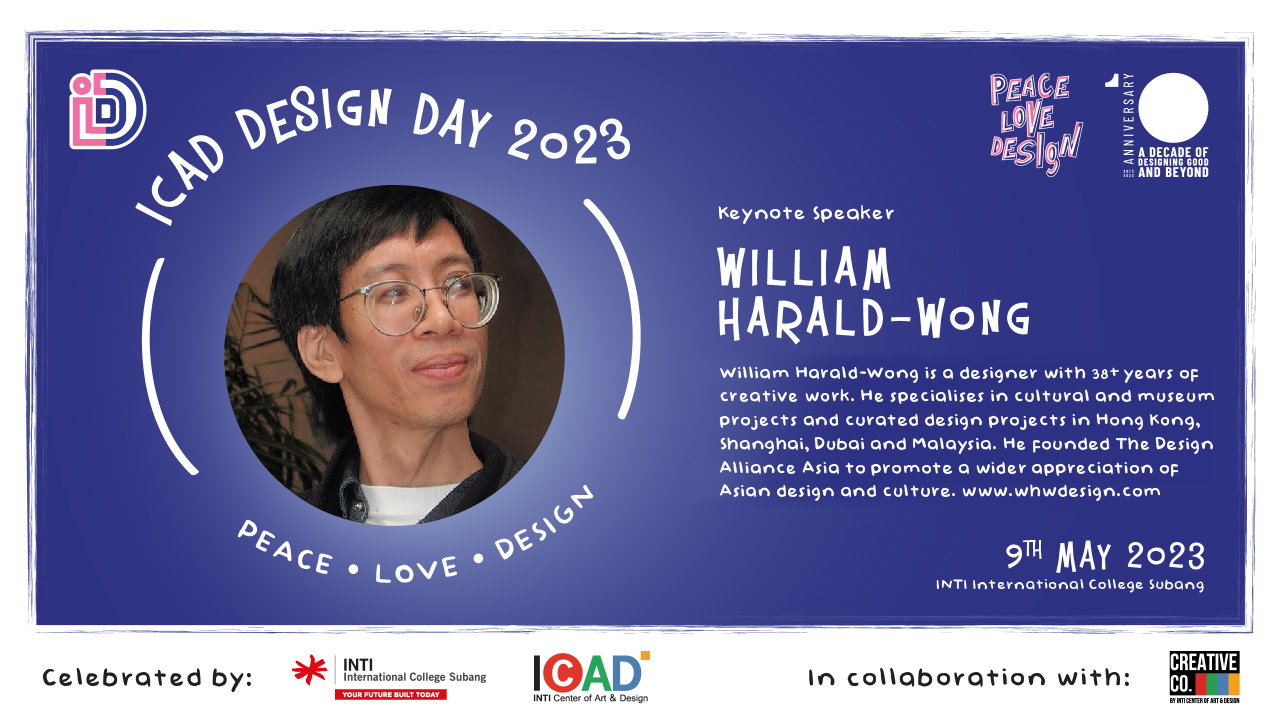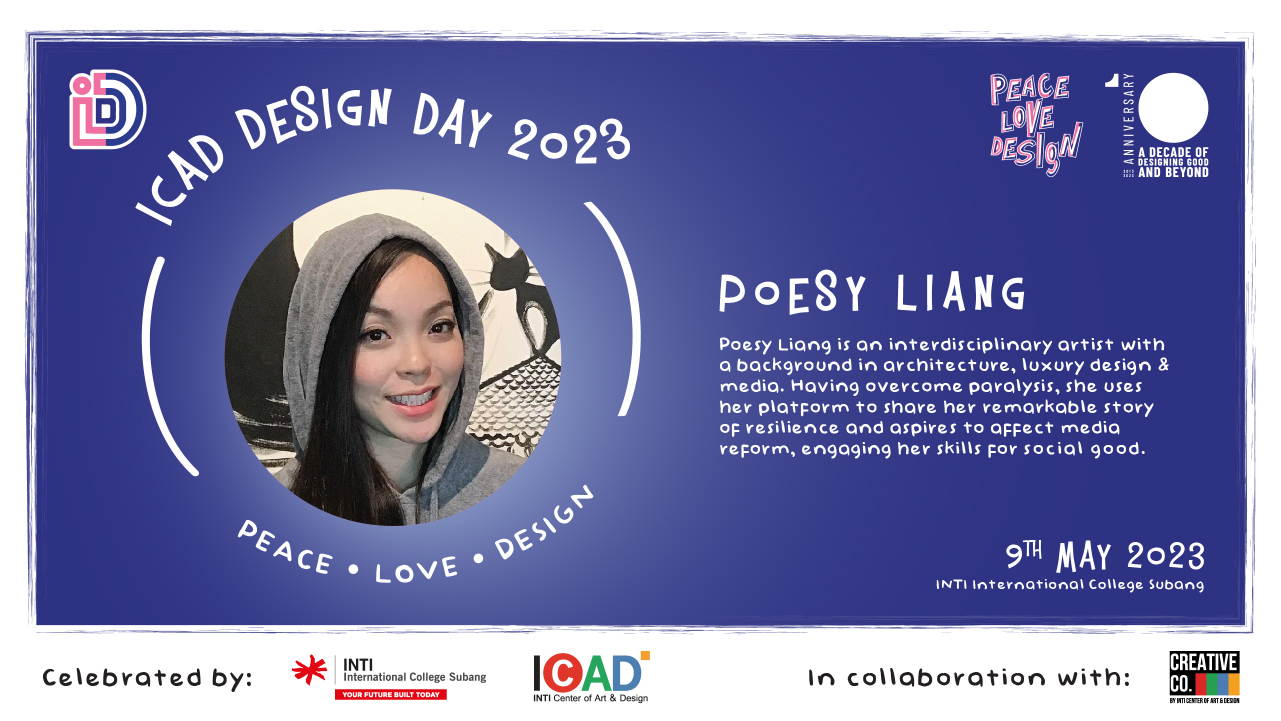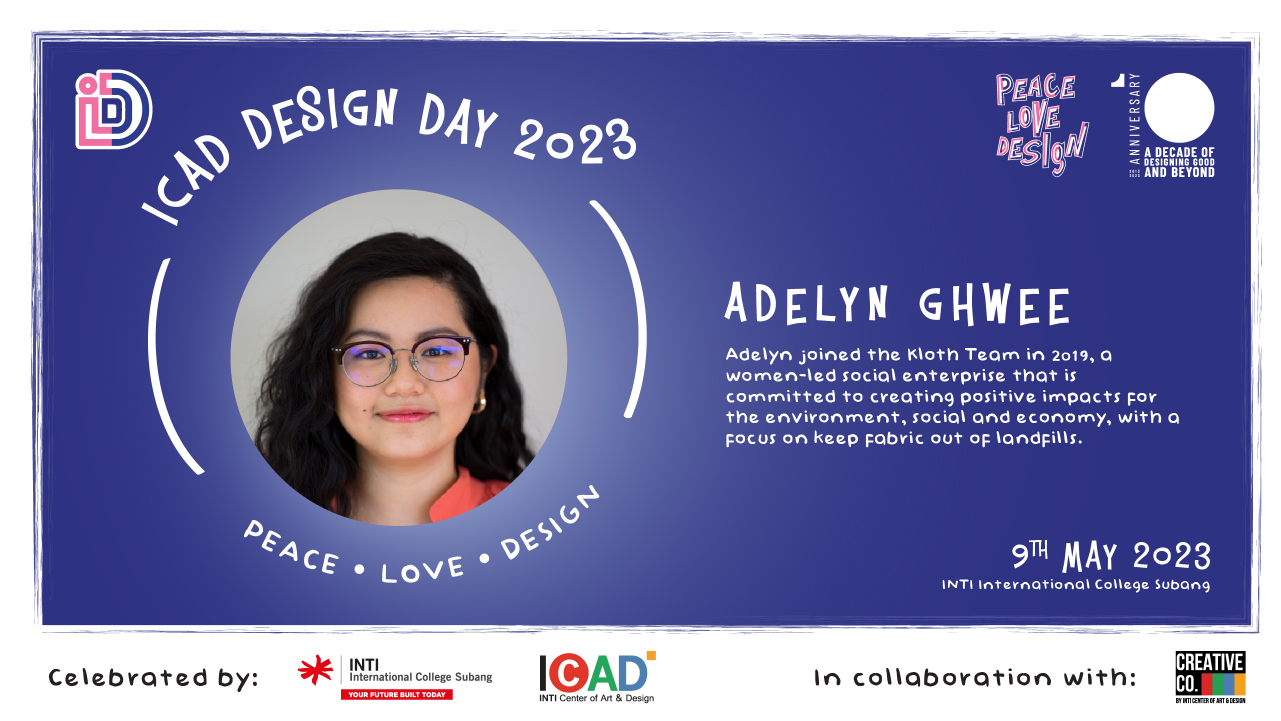 ICAD DESIGN DAYS WILL CONTINUE WITH EVENTS, WORKSHOPS, AND TALKS UNTIL THE END OF JULY, INCLUDING: 
• Art installation entitled "Who's Who"
Italo Calvino once said, 'Every experience is unrepeatable'. Make this an unrepeatable one. The art installation is a joint collaborative effort between students to create several sculptures on 'Who's Who' based on the world's most significant figure.
• Mixed Media Collage Workshop
Hosted by ICAD lecturer, Mr. Omar Khayam, this workshop aims to guide students to create a mixed media artwork using the theme, "Peace, Love, Design" by collaging with recycled materials to raise awareness on sustainability and the importance of minimising waste through innovative thinking.
• Nature Photography Workshop
The workshop conducted by ICAD's photography lecturer, Mr. Edward Yong. This workshop challenges the students to capture sustainability through our mother nature at INTI Subang Campus as well as the surroundings of SS15.
• Stitch & B*tch session 
This Stitch & B*itch session is about healing through craft. The event will be hosted by ICAD lecturer, Mr Teo CK and students will be given a stitch-based craft project to work on whilst discussing topics related to mental health, the importance of self-love and how we can use craft not only as a medium of self-expression but as a way of healing.
• Upcycle Tweed Workshop
Hosted by womenswear designer and ICAD lecturer, Yen Wong, this workshop aims to teach students about the basic art of weaving as well as the beauty and craft of handwoven tweed. Aligning with our focus on sustainability, the workshop will utilise textile waste and upcycled materials.