ICAD design days 2021: diversifying design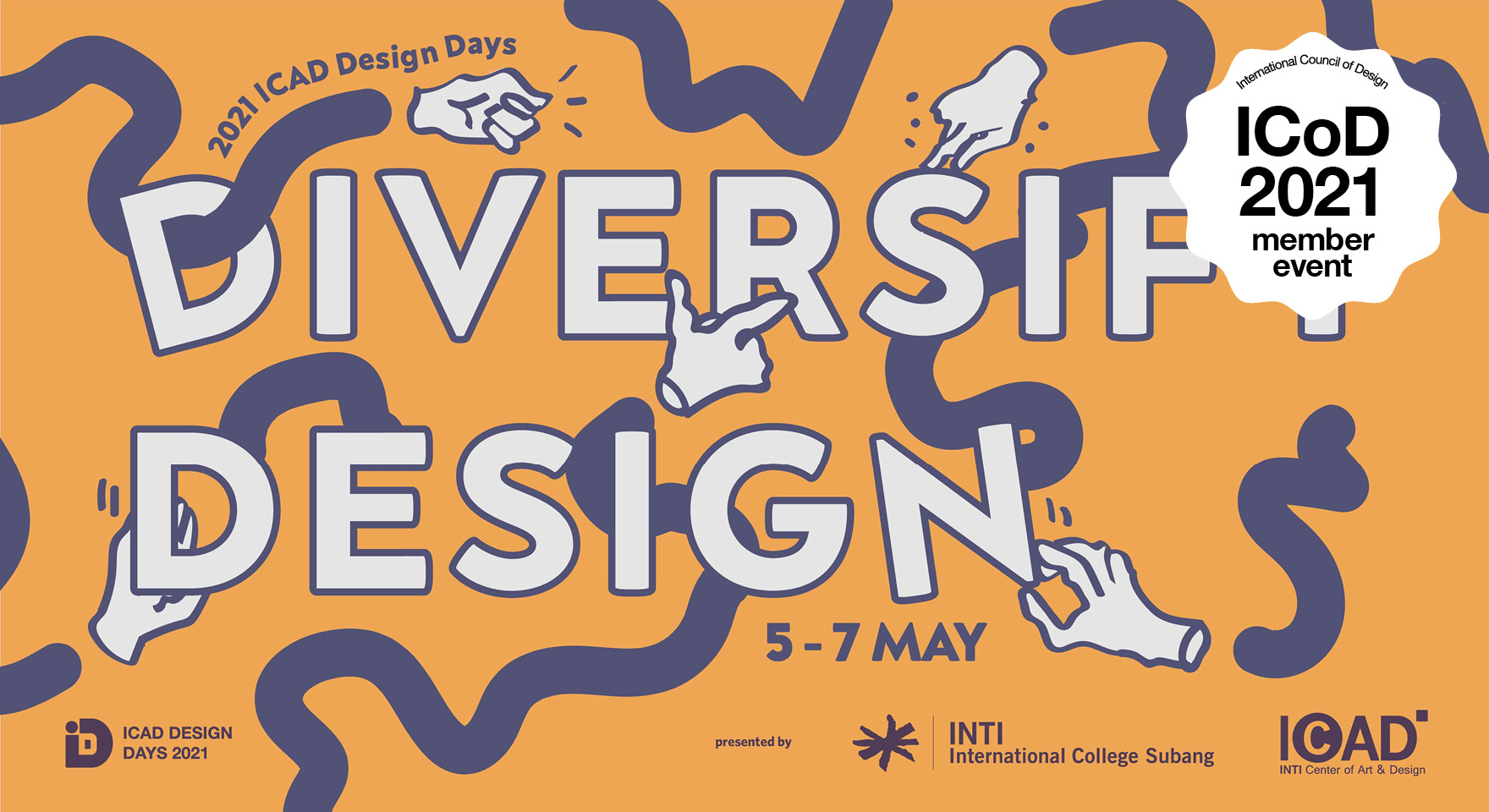 From 05.05.2021 to 07.05.2021 Webinar
Malaysia
ICoD is pleased to announce the Member Event the ICAD Design Days 2021: Diversifying Design organised by INTI International College Subang.
SUMMARY
ICAD Design Days is an annual celebration held by INTI Center of Art & Design (ICAD) in conjunction with ICoD's International Design Day (IDD), (previously known as World Design Day). Alongside this year's ICoD IDD2021 theme of "Design for Each and All", ICAD Design Days 2021 is organised in parallel with the aims to encourage and catalyse discourse surrounding designing for inclusivity and wellbeing.
Running from 05 to 07 May 2021, events such as talks and an online exhibition relating to intersections of design with inclusivity and wellbeing are held, engaging with topics such as mental and physical health, marginalised communities, and migrant & refugee rights.
EVENT DESCRIPTION 
Through the engagement with designers, artists, students and educators, these conversations hope to spotlight their practice and conscious work in promoting inclusivity and wellbeing in our communities through design. The online exhibition showcases students' projects relevant to the theme done throughout the past year, with a majority of them carried out under a national lockdown — a challenging yet sobering period which accelerated deep reflection on our role as designers from a humanistic viewpoint, not only within the current pandemic but also towards the future.
Along these lines, ICAD Design Days 2021 hope to not only celebrate what has been done, but more importantly to inspire and identify gaps where we can better wellbeing through design inclusively moving forward.
LINKS
Official Event website
Organiser's website
Instagram
Online Exhibition
Facebook
Twitter page