international poster call BICeBé 2023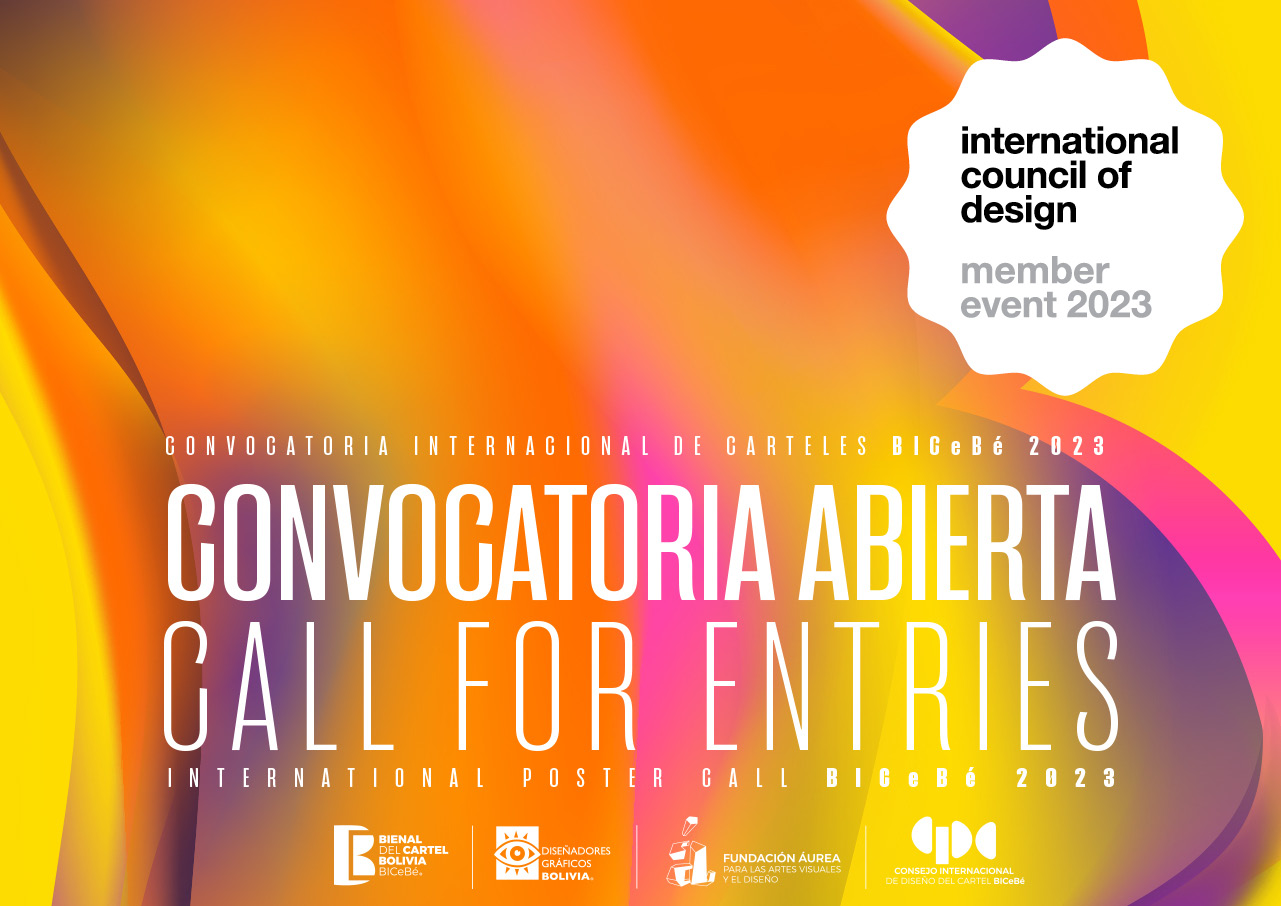 From 08.11.2022 to 22.11.2023 Competition
Bolivia
ICoD is pleased to announce the Member Event International Poster Call BICeBé 2023 organised by Bienal del Cartel Bolivia BICeBé. Submissions open on 08 November 2022
Bolivia Poster Biennial BICeBé presents its International Poster Call BICeBé 2023 and invites graphic designers from all over the world to participate in this important activity of the world's poster design agenda. 
BICeBé is one of the most important graphic design, communication and visual arts events in Latin America. The Main Exhibition has grown over time with inspiring content in its cultural, social and unpublished themes. In 2021 the biennial received 11.521 posters from 91 countries. However, the biennial is not limited solely to poster design.
In need to generate spaces for professional updating, projection and exchange of knowledge, BICeBé works on design content, illustration and visual arts within academic learning spaces and with recognized international and local professionals. BICeBé is a burst of creativity and a celebration of design, but it is also a space for appreciation, creating responsible need and generating reflections on various social and professional responsible goals that we all should discuss about.
This new international call seeks the maximum expression of design and creativity and invites all ICoD members to share it within your networks with colleagues, students, educational institutions as well as cultural affairs representatives. Submissions: www.bicebebolivia.com/poster-submission.
BICeBé's main event took place in La Paz, Bolivia for 13 years in a row; now the main agenda will move to Santa Cruz de la Sierra and join La Paz in an innovative projection in both cities.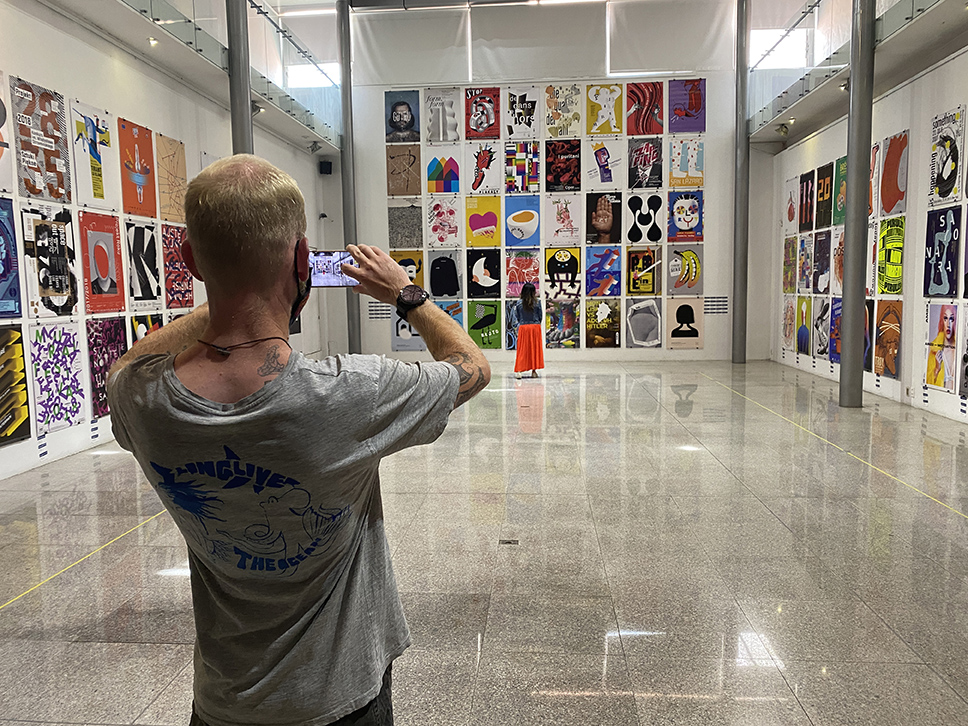 EVENT DESCRIPTION
01. The participation in this call has no fee.
02. Contestants may be design students, graphic designers, plastic artists, photographers and graphic producers in general, of any age and nationality, having posters printed between April 2021 and April 2023, except for those submitting as Category D and Category F that must be unpublished posters.
03. Each contestant can submit up to ten (10) posters in categories A, B, C, D and F. Categories D and F does not accept series. Series are not counted as a single poster. Category E will accept up to two (2) motion design posters per designer.
04. Design technique is free. For Categories D and F design format must be 70 x 100 cm. VERTICAL. In Category E Motion Design Poster, proposals must have the following specs: size: 1080 x 1920 (square pixels), time: 20 seconds (30 fps), format: MP4 (h.264 / high bitrate) Maximum weight 30MB
05. Posters submitted may participate in the following categories:
Published works
Category A Cultural posters
Category B Social posters
Category C Advertising or commercial posters
Category E Motion Design Poster. Free Topic.
Unpublished works
Category D Unpublished posters on the topic: EARTH OVERSHOOT DAY.
Category F Students Only (18 to 25 years old) unpublished posters: TECHNOLOGY AND MENTAL HEALTH.
*Category D and F will only accept originals & unpublished, not previously printed or published posters (including social networks, blogs, websites or other contests).
Jury Members
Art Chantry. United States
Catalina Estrada Colombia/Spain
Javier Jaén. Spain
Agnieszka Ziemiszewska. Poland
Lorenzo Shakespear. Argentina
Cristopher Rojas. Bolivia/Chile
Claudia Schramke. Alemania
Awards
A Diploma of Honour and Medal will be awarded to the First, Second and Third Place of all categories. Furthermore, Special Recognitions will be given to the Best Bolivian Poster of all categories; to the Best Bolivian Poster of Category D and to the Best Poster of Category F for Students. Awards will be announced on the way to the main event. To read the full rules and conditions of participation please visit: http://www.bicebebolivia.com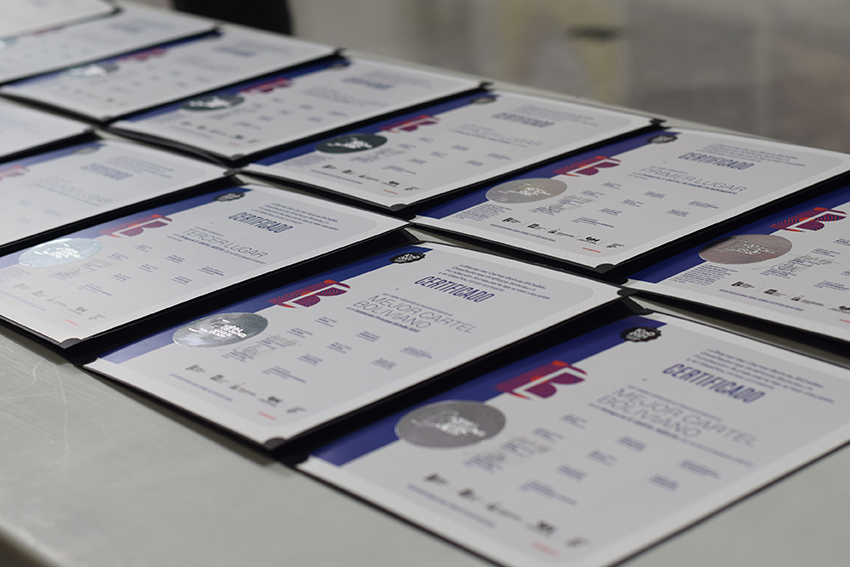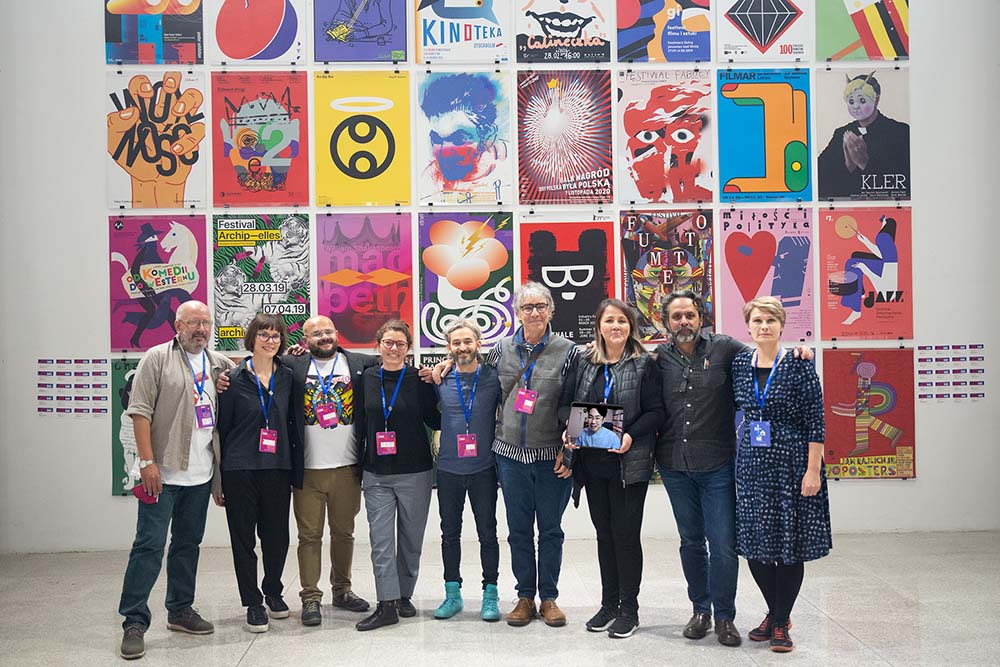 Category D Earth Overshoot Day
Earth Overshoot Day marks the date when humanity's demand for ecological resources and services in a given year exceeds what Earth can regenerate in that year. We maintain this deficit by liquidating stocks of ecological resources and accumulating waste, primarily carbon dioxide in the atmosphere. To determine the date for each year, Global Footprint Network calculates the number of days of that year that Earth's biocapacity suffices to provide for humanity's Ecological Footprint. The remainder of the year corresponds to global overshoot. Earth Overshoot Day is computed by dividing the planet's biocapacity (the amount of ecological resources Earth is able to generate that year), by humanity's Ecological Footprint (humanity's demand for that year), and multiplying by 365, the number of days in a year: (Earth's Biocapacity / Humanity's Ecological Footprint) x 365 = Earth Overshoot Day
On 2022 was on July 28, one day earlier than 2021, from that day everything is a discount.
It reminds us that the persistence of the overdraft, now over half a century, has led to a huge decline in biodiversity, excess greenhouse gases in the atmosphere, and increased competition for food and energy. These symptoms are increasingly manifested through excessive heat waves, wildfires, droughts and floods.
In the face of a foreseeable future of more climate change and limited resources, resource security is becoming an essential parameter of lasting prosperity. This is valid for countries, cities or companies. There is no advantage in waiting for international agreements. Rather, it is in every city, company or country's interest to step up and protect their own ability to operate in the future. In fact, a new generation of companies focused on the circular economy have already recognized this: They operate while reducing overdraft. The expansion of these types of companies means that the global overdraft decreases.
We are entering a 'storm' of climate change and biological resource constraints. The earlier companies, cities, and countries plan ahead and prepare themselves for the predictable future, the better their chance of thriving. There is immense power of possibility in the many existing solutions that are ready to be deployed at scale. With them, we can make ourselves more resilient and #MoveTheDate.