taipei international design award (tida) 2020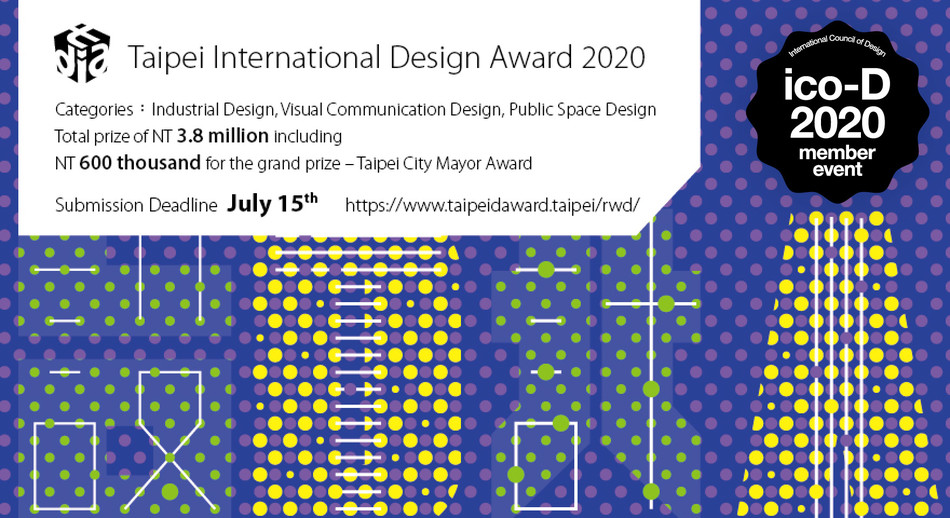 From 15.04.2020 to 30.08.2020 Competition
Taiwan (Chinese Taipei)
ICoD is pleased to announce the Member Event Taipei International Design Award (TIDA) 2020 "Design for Adaptive City" organised by ICoD Member China Productivity Center.
EVENT SUMMARY
Taipei City Government organizes the Taipei International Design Award (TIDA) in the ethos of "Design for Adaptive City", as an on-going gesture to the world, particularly to those with a passion for creativeness and design, a gesture in projecting the urban branding imagery of "Design Taipei; Dream Taipei".
Here is an open call for outstanding international designs and an effort to shape Taipei into a convergence platform for creative designs, thereby discovering creative designs with business potential, and further still, to encourage practices of social design in advocacy that design as a medium can bring humans a better, more pleasant and convenient life.
Taipei City Government has been devoted to shaping Taipei into a city with design visions and has been encouraging designers to see design as a problem-solving tool, that is, to contemplate on the meaning of the design, to solve problems inevitably faced by the general public and society, and to promote a sustainable city, further presenting Taipei International Design Award in the ethos of "Design for Adaptive City."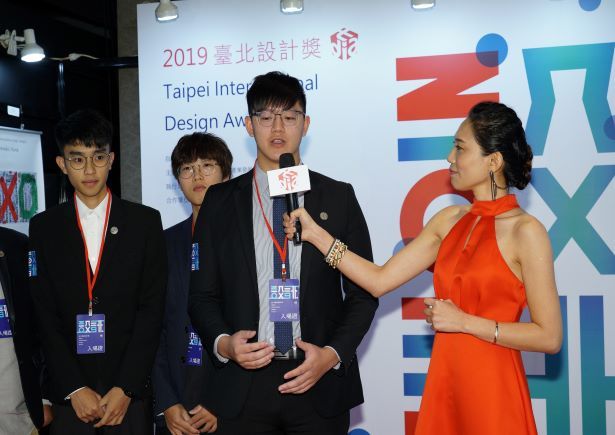 Above: Award Ceremony Red Carpet 
Last year, there were 5,384 entries from 76 countries and regions participated and both numbers of submissions and participating countries/regions have set new records. We welcome globe designers to join 2020 TIDA and to express creative to win the grand prize.
Note: The competition was known as Taipei Industrial Design Award between 2008 and 2011, re-named in 2012 as Taipei International Design Award, and has been so-called since.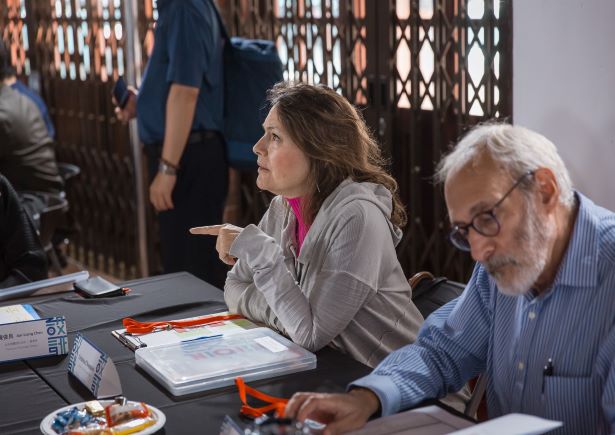 Above: David Grossman during the final selection meeting
 
Three major categories:
1. Industrial Design
Industrial design refers to design works that can be mass-produced, including general and digital application, Transportation tools, equipment and instruments, daily utilities and household goods, IT and home appliances, etc.

2. Visual Communication Design
Visual communication includes designs of digital graphic creations, identity, posters, packaging and printing.

3. Public Space Design
Open space provided for public use, government buildings, and private establishments that are partially provided for public use.
It will select Golden/Silver/Bronze prizes with prize money NTD 500K/200K/150K for each category.
Special cross-category awards:
In addition to the three major categories, the 2020 TIDA also set up four special cross-category awards including the Taipei City Mayor Award, Advanced Application Award, Circular Design Award, and Social Design Award.
The Taipei City Mayor Award also is the grand prize of TIDA with NTD 600K, this is presented to the work that targets Taipei City for its design service and submits -- from the perspectives of urban developments, life of city residents, and public services -- the creative design proposal with the most impact on users and on urban sustainability.
The Advanced Application Award has re-named from " Applied Design Award", the prize money has increased from NTD 150K to NTD 240K in order to encourage those works which have been mass-produced to break the traditional framework, use innovative materials, simplify the process, strengthen the refinement of application, and further create commercial value.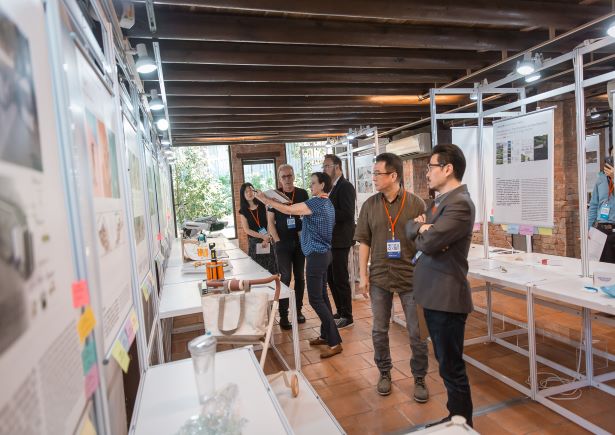 Above: Final Selection Meeting
 
The Circular Design Award is a new set-up to encourage designers to add new technology and new ideas into products to give products new lives, improve the efficiency of the use of various resources, and to shape Taipei into a city with design vision.
The Social Design Award is presented to the work designed under the premise of creating public interests and applying design thinking, given limited resources, to shed light on social issues pending urgent improvement, with design approaches at the core to solve problems inevitably confronting the people, society or city, while exercising the impact of design.
 
The judge panel:
It will be composed according to the standard of International competition by convener mechanism. We invited three design experts to be the convener of three categories, including Shikuan Chen, Chief Designer Officer and Senior Vice President of the Marketing and Innovation office of Compal Electronics, Inc. for "Industrial Design"; Jun Liang Chen, Chairman of FREEiMAGE Design for "Visual Communication Design"; and Chi-Yi Chang, Chairman of Taiwan Design Research Institute for "Public Space Design". Through professional and rigorous selection mechanism, outstanding works will be selected and potential innovative ideas will be encouraged and explored.
DATES
Opening Date of Submissions: 01 April 2020
Announcement of Finalists: 30 August 2020
Award Ceremony: 23 October 2020
Submission Deadline: 15 July 2020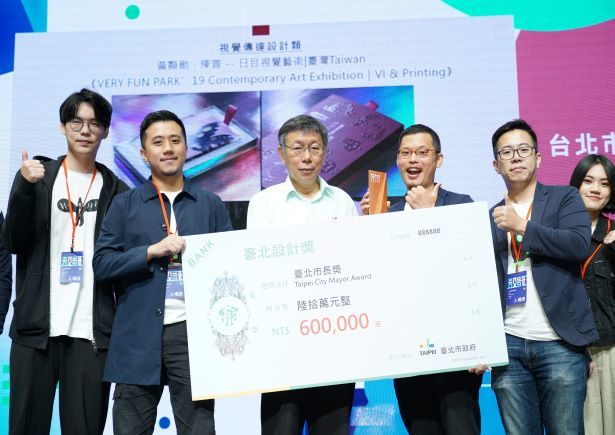 Above: Taipei Mayor City Award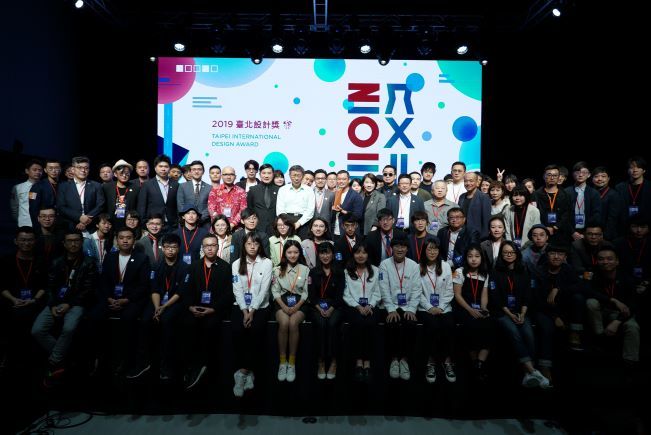 2019 Award Ceremony
 
LINKS
Taipei International Design Award (TIDA) 2020
ICoD Member China Productivity Center
Organiser's website
Online Registration and Submission page
Facebook