the 11th asia graphic design triennale 2021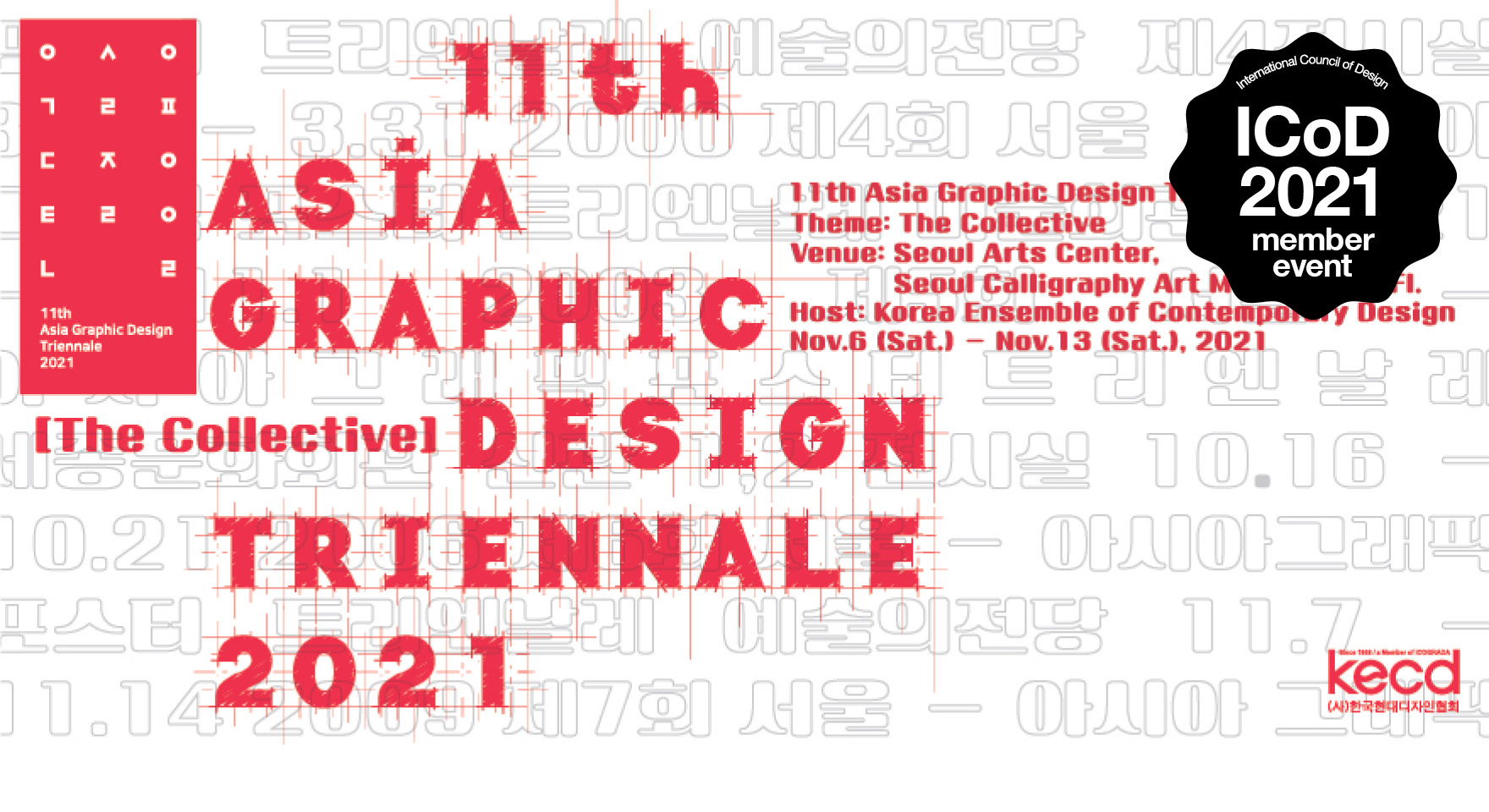 From 10.10.2021 to 13.11.2021 Triennial
South Korea
ICoD is pleased to announce the Member Event The 11th Asia Graphic Design Triennale 2021 organised by the Korea Ensemble of Contemporary Design (KECD). Call for submissions opens on 10 October 2021.
The Asia Graphic Design Triennale, hosted by the Korea Ensemble of Contemporary Design (KECD), has been held every three years since it first started in 1992. Many artists, countries, and design organizations have participated to hold exhibitions aimed at exchanges, collaborations, and the future of design.
The Triennale which will celebrate its 11th anniversary in November 2021, will invite designers from all over the world to exhibit their works. The exhibition will be held simultaneously at Seoul Calligraphy Art Museum in Seoul Arts Center and the online gallery.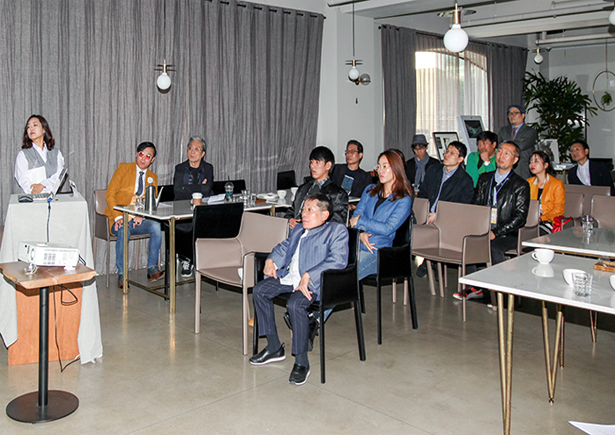 EXHIBITION SUMMARY
Theme: The Collective (Poster Exhibition)
Period: 6th, November (Sat.) - 13rd, November (Sat.) 2021
Opening: 6th, November (Sat.)
Location: Seoul Arts Center _ Seoul Calligraphy Art Museum 3rd Floor
Participants: Korean Artists (100) + International Artists (200, 15 countries)
The Collective means a more robust convergence and collaboration. After the Covid-19 Pandemic, exchanges globally have halted, and they have slammed the gates shut for each other's safety. Historical experience shows that this situation will end soon, but the world will suffer from the fears and scars of the pandemic.
We, as designers, must now prepare for a new type of meeting and exchange that will occur after the pandemic. Again, our mission is to create a solid convergence and collaboration, which is The Collective. Moreover, this theme is the core message of this exhibition.
Industry, product, advertising, universal, and all related fields need to focus more on human-centered messages and connect each other while establishing a notion for the safety of the human community. The future we must lead is The Collective, and The 11th Asia Graphic Design Triennale 2021 will present a new communication means in the design field.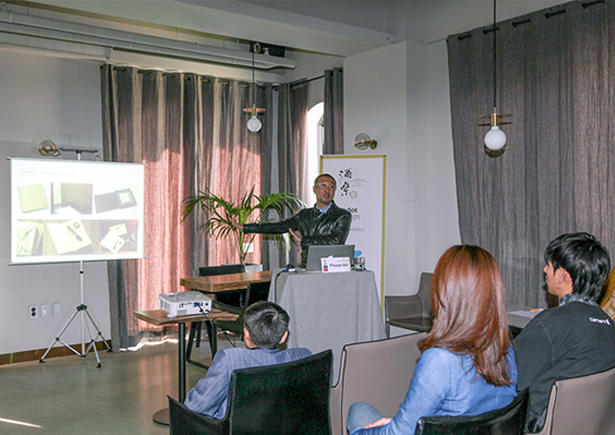 DATES
Opening Date of Submissions: 10 October 2021
Award Ceremony: 06 November 2021
Exhibition: 06 November 2021 to 13 November 2021