goodbye and hello: ico-D staff announcement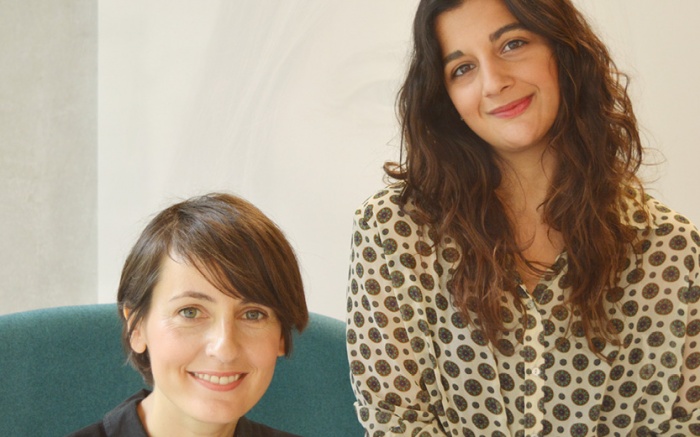 19.07.2016 Announcements
Left to right: Ana Garcia (ico-D Administrator) and Tara Dourian (ico-D Outreach Coordinator)
ico-D is announcing a new team member at the Secretariat in Montréal: we are happy to introduce you to Ana Garcia, our new Administrator (not to be confused with Ana Masut, ico-D Managing Director).
Born in Castellón, Spain, Ms. Garcia obtained a Bachelors degree in Law at Universidad Jaime I. Her final year of study Ms. Garcia was under the Erasmus programme at L'Università degli Studi di Teramo, in Italy, followed by studies in international law at the London School of Economics. She spent seven years working as a Legal Consultant, first in London, and later in Barcelona, responsible for international corporate projects mainly in Europe, Russia and China. Ms. Garcia arrived in Montreal in 2012. Before joining ico-D, she worked as an Operational Manager for Inditex, one of the biggest retail companies in the world and she looks forward to bringing this wealth of experience in Management and Administration to the ico-D team.
On this occasion we also say a heartfelt goodbye to Membership Coordinator Caroline Jelovcic, wishing her the best on her next step as an entrepreneur. Caroline has been a key part of the ico-D family for over three years and we are sad to see her go.
With respect to our Members, the role of Membership Coordination has expanded and will now be covered by two staff Members. In all issues relating to administration (invoices, receipts, payment, etc.) the contact will be (administration@ico-d.org). For all Member Relations (communication of events and news, questions about benefits, activities and getting involved in ico-D programmes) please contact Outreach Coordinator (membership@ico-d.org).
Ms. Dourian and Ms. Garcia will be working hand in hand to increase the flow of information with Members. Ms. Dourian is fluent in English, French and Arabic. Ms. Garcia speaks English, French and Spanish. We encourage our Members to take full advantage of this increased capacity by contacting them with your questions and news.