ICoD code translated to spanish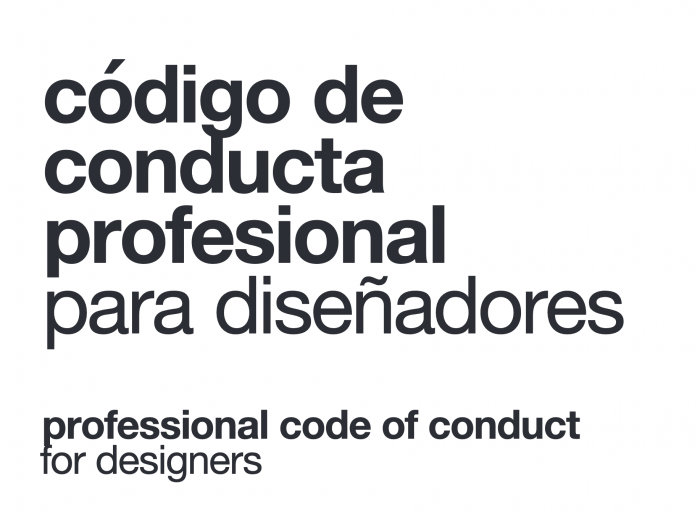 17.01.2022 Professional Practice
The Council is pleased to announce the Professional Code of Conduct for designers now exists in official Spanish translation. ICoD Member RAD (Colombia) helmed the translation process with support from a review board composed of Universidad Iberoamericana (Mexico), Bolivia Poster Biennial BICeBé and Universidad de Monterrey (Mexico). The bilingual document contains a Spanish/English lexicon of terms and the entire document in parallel translation to easily access all explanations in both languages.
Achieving professional standing begins with self-awareness and self-definition. Only when the broad community of practitioners adopts a common approach, can wider society be expected to acknowledge the professional status of the discipline. Once these standards are established, the discipline benefits from enhanced respect, status and influence, independence and assigned value. But what form does common cause take and how is a shared ethos of professionalism communicated across countries and cultures? A defining attribute of any profession is an accepted professional code of conduct.
The International Council of Design's Professionals Code of Conduct for designers was updated in 2022. The new Code firmly positions design as a profession, focusing on ethical issues and the overarching responsibility of designers to humanity. The document has many new features including a Lexicon of terms and detailed explanations of concepts relating to design, new technologies, intellectual property and professional practice. The official translation of this document contains the original English alongside the Spanish so that the terms used and defined can be compared and translated easily. The Council hopes that this document will make the contents of the Code more accessible to Spanish-speaking designers and will aslo serve as reference for the translation of common terms for designers working internationally.