new member: INTI center of art and design (ICAD)/INTI international college subang (malaysia)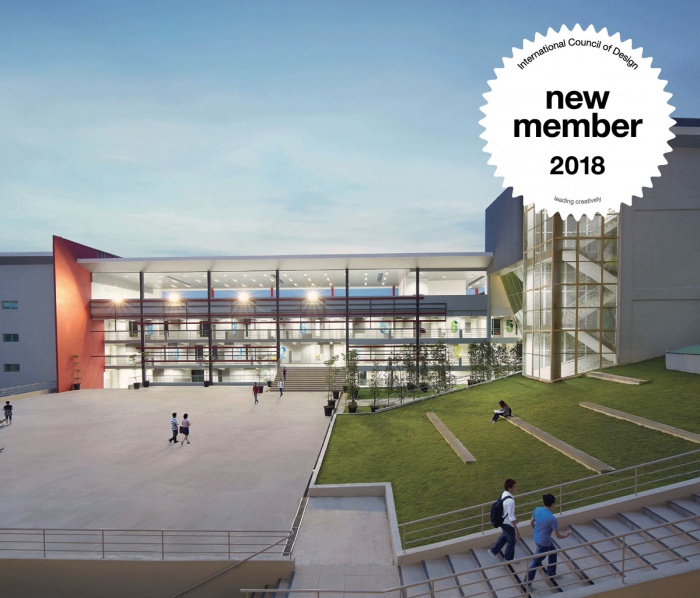 04.09.2018 ICoD news
All photo credits: INIT International College Subang
The is a progressive, up and coming industry-focused design school and forms part of INTI International University & Colleges, a group of colleges in Malaysia with an over 30-year legacy of empowering young minds and more than 65,000 graduates.
From interior to fashion design to interactive multimedia and animation design, ICAD offers the full array of art and design programmes to meet the needs of today's rapidly evolving and innovative design industry. The school boasts state of the art facilities which include a fully equipped video editing room with the latest hardware and software, a sewing studio, photography studio, and faculty members with years of industry experience and affiliations with professional bodies and organisations. ICAD students are nurtured to hone their skills, develop their identity as designers and carve out their individuality to stand out among their peers.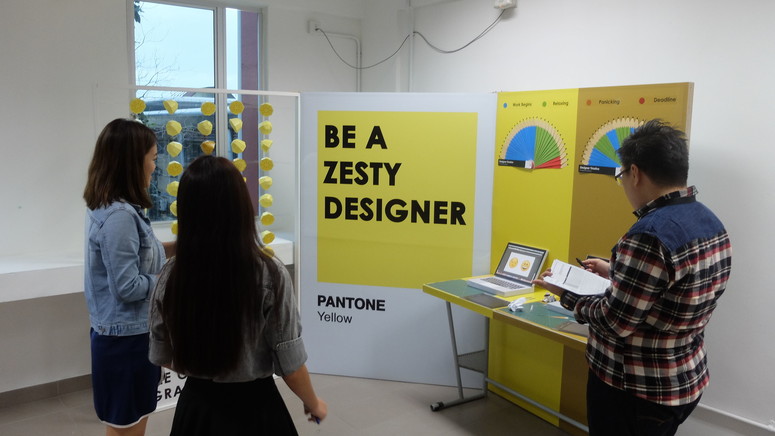 Uncovering 'Graphic designer' through interdisciplinary practice
As one of the youngest design schools in Malaysia, ICAD places great emphasis on delivering an academic experience complimented with immersive industry exposure. This is made possible through its exceptional industry linkage with some of today's leading industry players. From employer projects to industry-focused competitions, students from ICAD are able to network, collaborate and engage with these individuals to gain a better understanding on industry demands and expectations.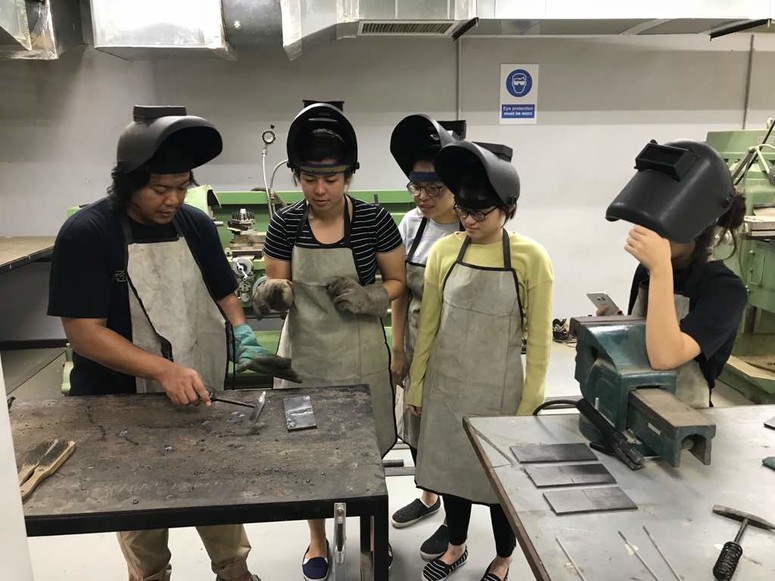 Tools and systems in experimental lab

Some of the prestigious competitions which ICAD students have been exposed to include: The MIID (Malaysian Institute of Interior Designers) REKA Awards, The Asia Young Designer Award, The Kancil Awards—Malaysia's largest, most prestigious advertising awards, MODA Designer Award, and Piala Seri Endon among others.
More recently, ICAD was appointed as the 2018 education partner for the Yayasan Sime Darby Arts Festival (YSDAF), Malaysia's largest free-for-all art festival presented by Yayasan Sime Darby and The Kuala Lumpur Performing Arts Centre (KLPAC). ICAD faculty and students were immersed in the planning and development of art installations and showcases at the festival which usually garners over 10,000 visitors at the two-day event. Participation at YSDAF served as a platform for ICAD students to flaunt their artistry while engaging with the thriving and vibrant arts community in Malaysia.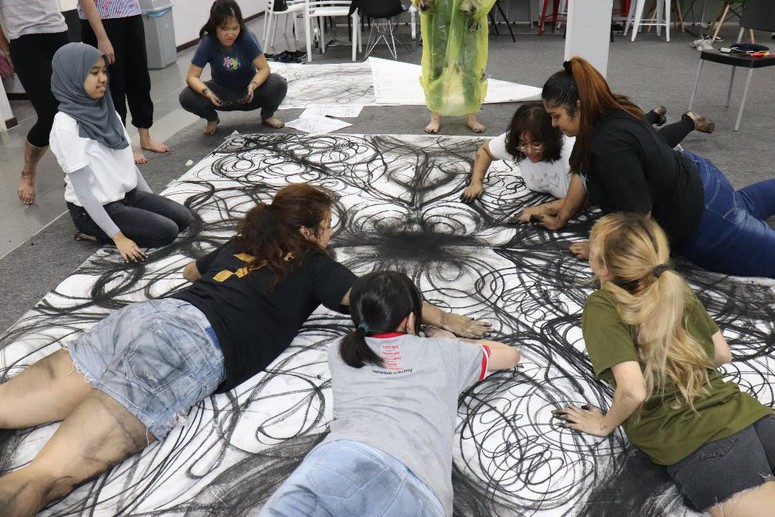 Creative workshop series: visual exploration through body movement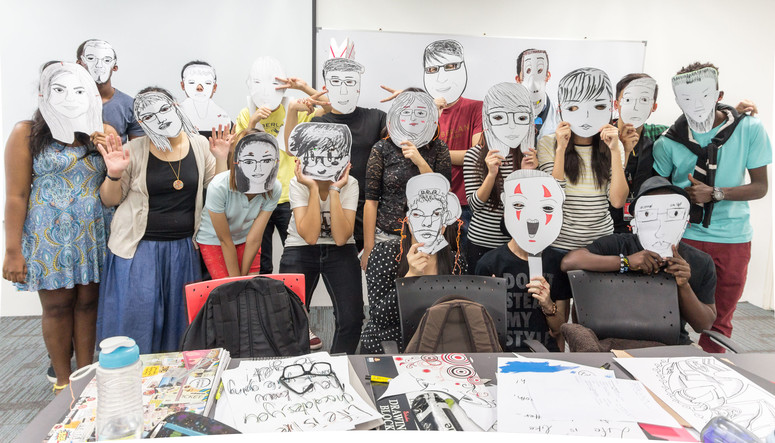 Celebrating the power of illustration in visual identity

Beyond emphasising academic-industry collaboration, ICAD remains at the forefront of revolutionising the academic delivery for its students by prioritising a multidisciplinary collaborative approach in all their endeavors. By doing so, ICAD students are acclimated to the culture of collaboration and networking which emulates today's art and design community, thereupon building a future generation of designers with an understanding of the full breadth of the arts.
Faculty members from ICAD are also provided professional development opportunities to enhance their knowledge, skills and industry experiences through INTI's Faculty Industry Attachment (FIA) programme. The FIA programme offers faculty members the opportunity to perform a six weeks' part-time placement at various collaborating companies and organisations in a bid to widen their perspectives and immerse themselves in current trends that influence today's work environment. These experiences are crucial for academic development and sharing of these insights in the classroom.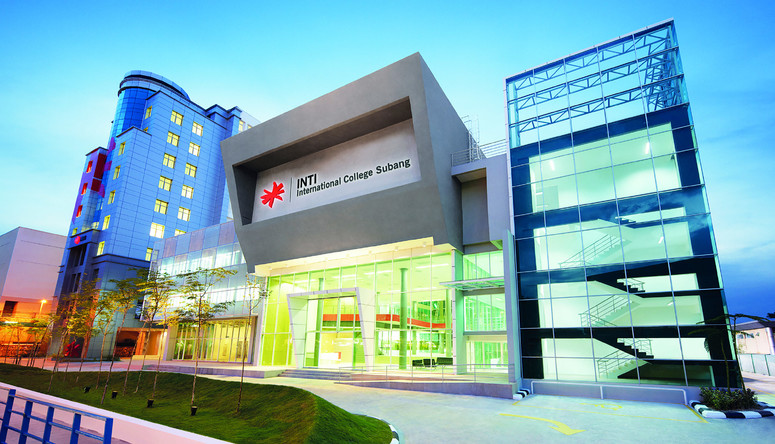 INTI Center of Art and Design (ICAD) INTI International College Subang

LINKS
ico-D Member profile page: INTI Center of Art and Design (ICAD)
Official website for INTI International University & Colleges