new member: university of melbourne school of design (australia)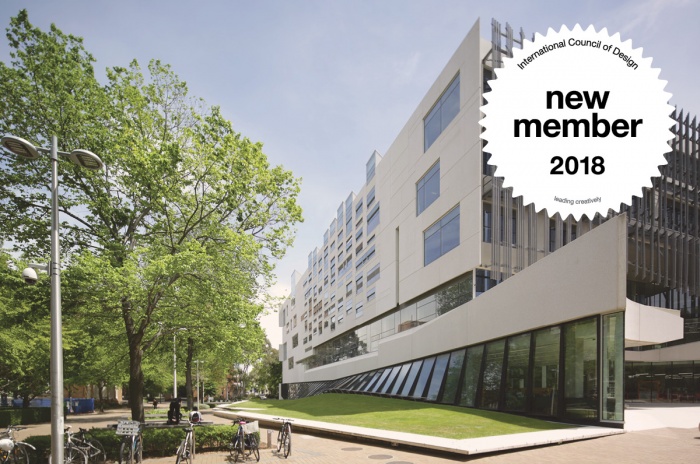 25.06.2018 ICoD news
is the graduate school of the Faculty of Architecture, Building and Planning at the University of Melbourne. With a multidisciplinary approach to design-engaged knowledge generation, MSD activates the next generation of built environment thinkers and practitioners.

The teaching incorporates an extensive studio curriculum, drawing on current projects of research staff and a network of industry professionals. The small group, collaborative model of studio classes mirrors ways of working in industry, helping to prepare students to advance into their careers. Travelling studios take classes to Europe, South America, India, Asia and remote locations in Australia for intensive learning experiences.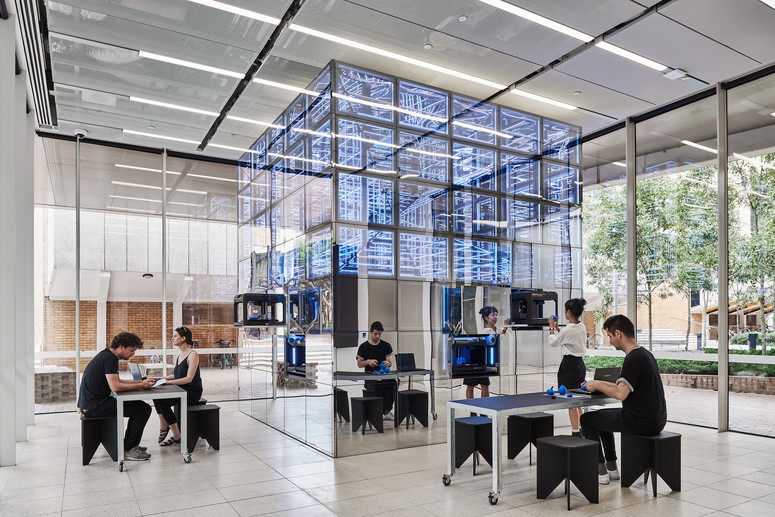 New Experimental Technology Lab at Melbourne School of Design. Photo by Dan Hocking
This year, work from the Bower Studio – a sequence of build/consult/design projects where students work alongside Indigenous groups in Australia, Thailand and Papua New Guinea – is exhibiting in the International Architecture Biennale in Venice. The Bower Studio's Wave Hill Walk-off Pavilions, alongside Ngarara Place designed by lecturer Jefa Greenaway, are among 15 contributions forming the Australian Pavilion exhibition Repair.

MSD participates in Melbourne's rich cultural life with an exciting series of exhibitions and talks each year, including hosting public lectures from leading design and built environment experts. In 2018, the Faculty has contributed to high-profile events such as Melbourne Design Week: an annual, city-wide design program curated by the National Gallery of Victoria. Exhibitions included work from Master of Architecture studio Tectonic Grounds, where students explored digital fabrication techniques and physical computing to create a kinetic, interactive installation.

The Faculty's research directions address the University of Melbourne's three broad research areas: understanding our place and purpose; fostering health and wellbeing; and supporting sustainability and resilience. Collaborative groups, research hubs, centres and institutes embedded within the Faculty bring together experts who are internationally recognised leaders in their fields.

Each semester, MSD holds a large-scale exhibition to showcase student work. The building transforms into a multi-level gallery to display hundreds of projects, highlighting the quality and diversity of work produced by undergraduate through to thesis students.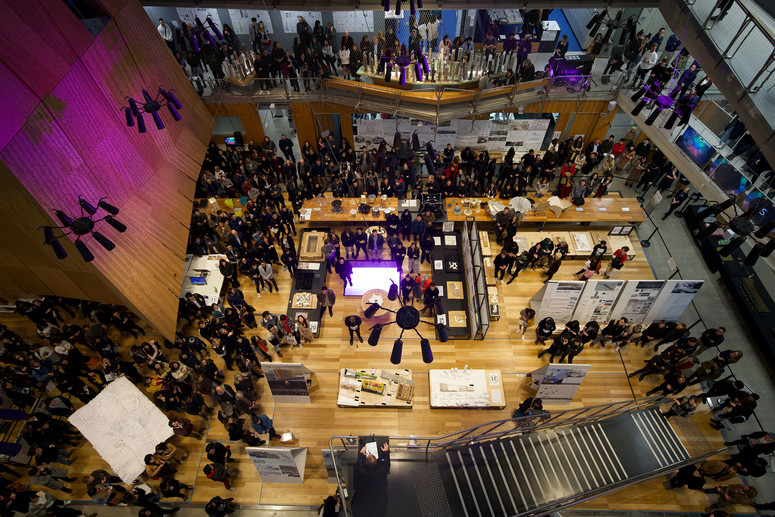 MSDx Winter 2018 opening night. Photo by James Rafferty

The Melbourne School of Design building is an award-winning, state-of-the-art teaching facility, completed in 2014. Melbourne's John Wardle Architects and Boston firm NADAA combined their expertise to deliver the design. It is an educational tool and incorporates an iconic heritage façade, from the Bank of New South Wales building designed by Joseph Reed in 1856.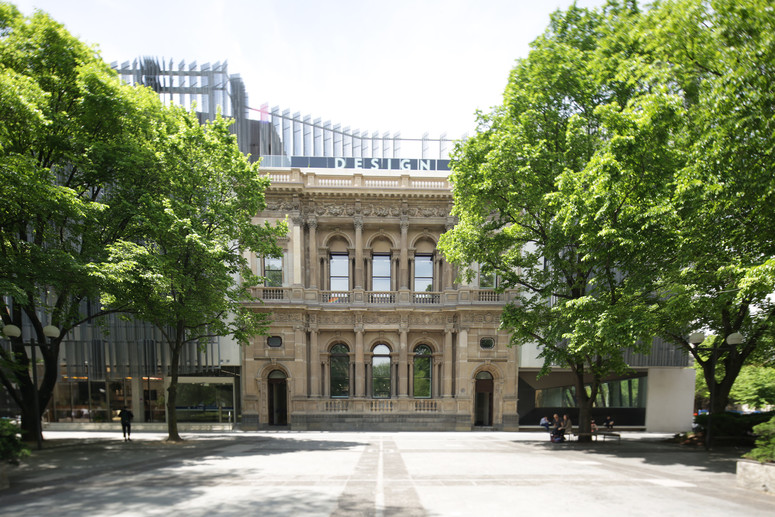 Joseph Reed heritage facade at Melbourne School of Design. Photo by James Rafferty

A series of makerspaces help students bring their designs to life and gain practical experience with tools and equipment, including a Robotics Lab, Digital Fabrication Lab, and the New Experimental Technology Lab (NExT Lab). NExT Lab is the latest addition, launching in 2018 to provide hands-on access to disruptive design technology, including virtual and augmented reality environments, a customisable lighting installation of more than 20,000 LEDs and 32 3D printers housed within a mirrored cube.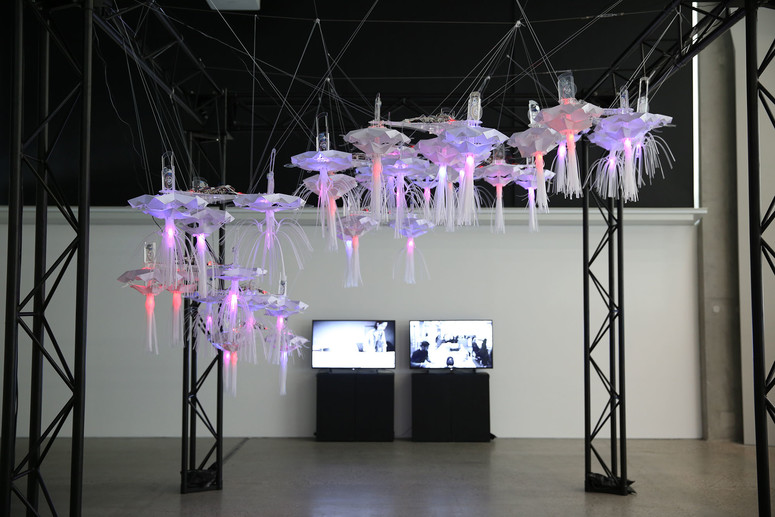 Tectonic Grounds 2018 exhibition at Melbourne School of Design. Photo by James Rafferty
LINKS
ico-D Member profile page:
Official website for The University of Melbourne