We are a Council of independent Member organisations—a global network that shares common issues, commitments and standards. Members create a unified voice for the global design community and drive a high level dialogue on the leading role design plays in society, culture and the economy. ICoD is the world's largest representative of professional designer entities.
116

organisations

55

countries
Founded in 1963 as Icograda— the International Council of Graphic Design Associations, the International Council of Design (ICoD) is an international non-governmental organisation headquartered in Montreal, Canada.
When the Council was founded, almost six decades ago, the world was a very different place. Distances between continents were greater, information was scarce, and graphic design was a profession with very clear boundaries. 
So much has changed. Today, technology has connected every corner of the earth, making it possible to work across time zones, connect at the touch of a button, and share a common, on-going, evolution of the state of design almost in real-time. The ubiquity of accessible, digital tools has made 'design' available for everyone, including non-designers, simultaneously elevating its importance and blurring the lines between professional and non-professional work.
Technology has also opened up whole new channels for the application of design. In terms of graphic design, print led the way to web, multimedia, interaction and also started to spark interesting off-shoots, integrating visual design language into architecture, high-tech, entertainment, music and a seemingly unlimited evolution of hybrid forms. Similar developments affected the other design disciplines— vastly increasing interaction between them.
The Council's Members, originally 28 professional graphic design associations from 17 European countries, have themselves evolved tremendously. Our Membership has become increasingly diverse geographically; we have incorporated educational institutions (who are forming the designers of tomorrow); and national governments have increasingly become aware of the power of design and now support design councils and promotional bodies to leverage this. These too have become Members. 
The context in which we operate today has also changed. The design industry has become increasingly large and complex, with private and public entities sprouting up to fill the needs of a global, connected audience. Design touches governments and cities through innovation and service architecture. It is viewed in museums, and discussed on television. It is part of pop-culture and also central to many of the debates around quality of life—with increasing impact on health, environment, management of population growth and displacement.
Today we are a multidisciplinary Council with renewed vitality and clarity of vision. While remaining true to the legacy of our core values, we have refined our initiatives, re-shaping how our actions respond to the needs of our Members and the larger design community.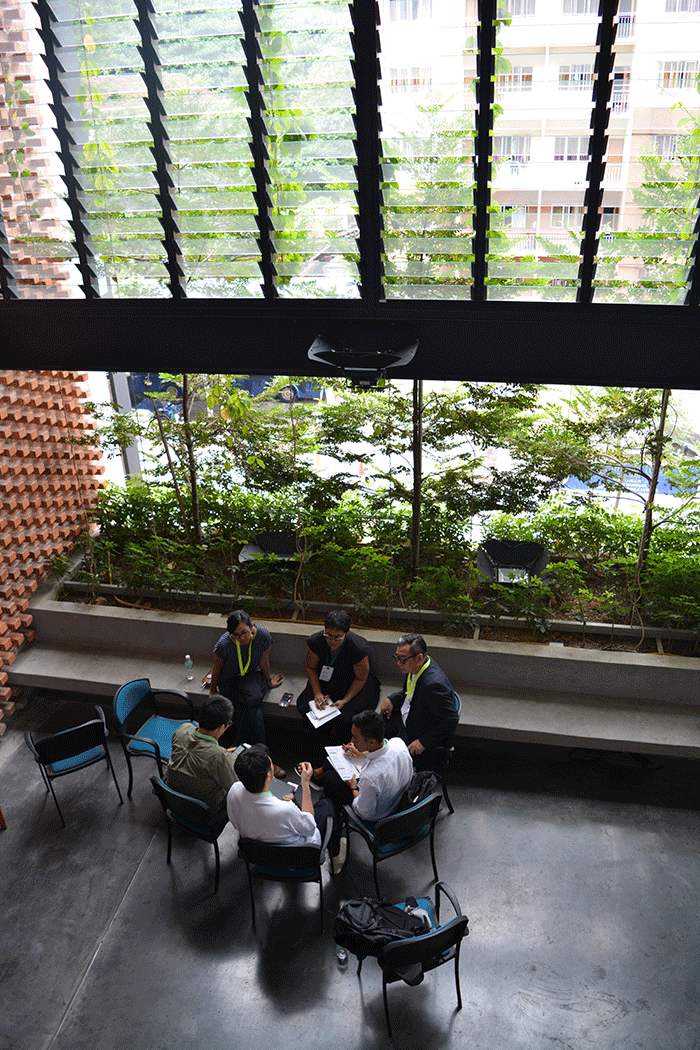 The Council's mission is to increase the recognition of the value of design, to elevate the global standards of all design disciplines, and to improve the situation of individual designers everywhere.
As an international council representing diverse regions and perspectives, we know that there is no 'one viewpoint'. Inclusiveness is a core value: whether it means talking about accessible design or gender parity on design juries, or the importance of having a Board representing different member types, different geographical regions and different design disciplines, we know that diversity is our strength, and that for our community, connecting with the full range of the human experience makes the organisation richer. 
We strive to work with integrity. We represent designers first and foremost and are an organisation with a long history of 'doing the right thing' even when it meant making the hard choices. 
The good of the community comes before the short-term gain of the organisation. We work well with others and invest resources in building communities. We know that we can do more together, and that collaboration is a way to multiply our impact. We are not competitive and if we know that there is someone else doing something well, we will support it. We are idealists. We think all designers are. When your profession is based on making, manifesting and building a future that is better than the one we have today, you develop that mentality.  We advocate for environmental responsibility, for social justice, for cultural preservation and we believe that if we work on it hard enough, it is possible to build a better world— for everyone— by design.