disruption is an opportunity for change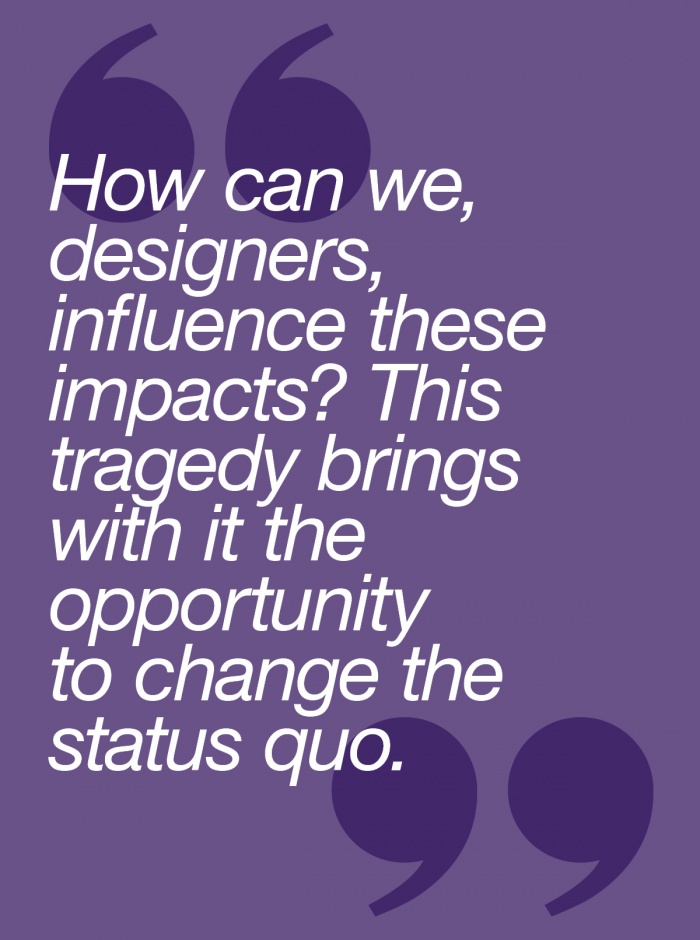 15.04.2020 Editorial

What is happening all over our planet today is a very rare occurrence. Perhaps a once-in-a-lifetime global-level event. And it will have lasting impacts on all our lives for many years to come. The questions we are asking ourselves in the midst of this crisis are: What will the long-term impacts be? And perhaps more importantly: How can we, designers, influence these impacts? This tragedy brings with it the opportunity to change the status quo.

Three weeks ago (on 13 March 2020), we announced our initial response to the COVID-19 (coronavirus) crisis. Like everyone else, our first priority was to mitigate risk to our employees, our Members and partners and to secure the continued robustness of the almost 60-year-old organisation we have been entrusted to run. The protocols we announced included steps to reschedule events, reorganise Secretariat resources, reduce and temporarily halt representative travel and refocus our energies to develop relevant future projects.

In the meantime, we have had some time to reflect on what is happening. This pandemic brings into sharp focus the fragility of our balance with nature, the inequity of the current financial systems and the complexity of the impacts of globalisation. But, as we have seen with the incredible responses of individuals, industry and governments in the past weeks, it also shows that human ingenuity is limitless and that we are very capable of making far-reaching changes quickly. This is perhaps the most important opportunity of our lifetimes for humanity to make course corrections — and an opportunity for the designer community.

The Council strongly believes that the future will, and must be, different. In recent years, we have recognised the need for change — change in the role and responsibilities of designers, the need for a new professional canon for designers and a redefining of the designer/producer/user relationship. This crisis reinforces the need to address these issues, just as it reinforces the need for designers to deal with globalisation, consumption and social inequality, as well as environmental degradation, rapid urbanisation and climate change.

To designers out there struggling with the disruption from the virus and the economic impacts on their professional practice, we strongly urge you to take advantage of your communities to build a common front. We have been seeing in past weeks that many of our Member professional associations have been sending out surveys to gather much needed information to lobby their local governments for financial aid. Others are publishing articles in the local papers advocating the importance of design in confronting the virus. There is strength in numbers and the only way that we — as a an industry— can acquire the leverage that we need to position our discipline to come out of this stronger.

To educators forming the designers of tomorrow, this is a time for reflection. It is not enough to train designers with strong technical skills. As long as we see designers as professionals, it is your role to train them to ask the larger questions. They need to confront their responsibilities to society. We, as a profession, share a part of the responsibility for some of the conditions that have created this pandemic including overconsumption and environmental degradation. Designers need to shoulder the responsibility of doing better and assume the role of educator and advocate with clients and manufacturers; we cannot afford to consider ourselves a submissive part of the equation. More than that, we can have a role in helping the societies we live in to rectify some of the jarring inequalities that have made this pandemic so lethal. In the exercise of our profession we control flows of information, create cultural models, and control accessibility to spaces and services through our daily choices. As design educators, this is the time to be teaching the designers of tomorrow how to tackle these challenges.

Just as our collective efforts to "socially distance" have "flattened the curve" to contain the pandemic, this is a time for each and every one of us to make the shifts that, when multiplied, will start to move our societies to more sustainable models; environmentally, but also socially, culturally and economically.