robert l. peters: guiding the future of design
06.11.2023 Editorial
"Design creates culture. Culture shapes values. Values determine the future". Robert L. Peter's words and work resonate deeply with the network of designers around the world he touched.

How often does someone enter your life and compel you to be accountable in what you do as your profession, but also, to stay attuned to your role as human and land steward. Who, as mentor, friend or life partner has passed on a sense of responsibility and joy, all at once? We recently announced the passing of our beloved friend and colleague Robert L. Peters (1954-2023), an event which sat heavily in the hearts of the family of the Council. And yet, Rob's presence and legacy — as graphic designer, design activist and environmentalist, writer and former President of ICoD (formerly Icograda) — is very much alive and proving to be a prescient force for the future of design.

From left to right: Rob with his life partner, Eveline Richter and Former President Guy Schockeart taken at CAFA (Beijing) in 2009 (Photo courtesy of Iva Babaja)
On 25 May 2023 a virtual wake was held in Rob's honour. 25 people representing former and current ICoD Board Members, in addition to people attending as observers who knew and worked with Rob all over the world sat on the panel, totalling 50. Many remarkable things were remembered and said by friends, colleagues and collaborators. With this feature we hope to share some details about Rob's history and work, told through the testimonies and photographs sent by you, but also by including his voice, words and stories collected from a variety of interviews and talks.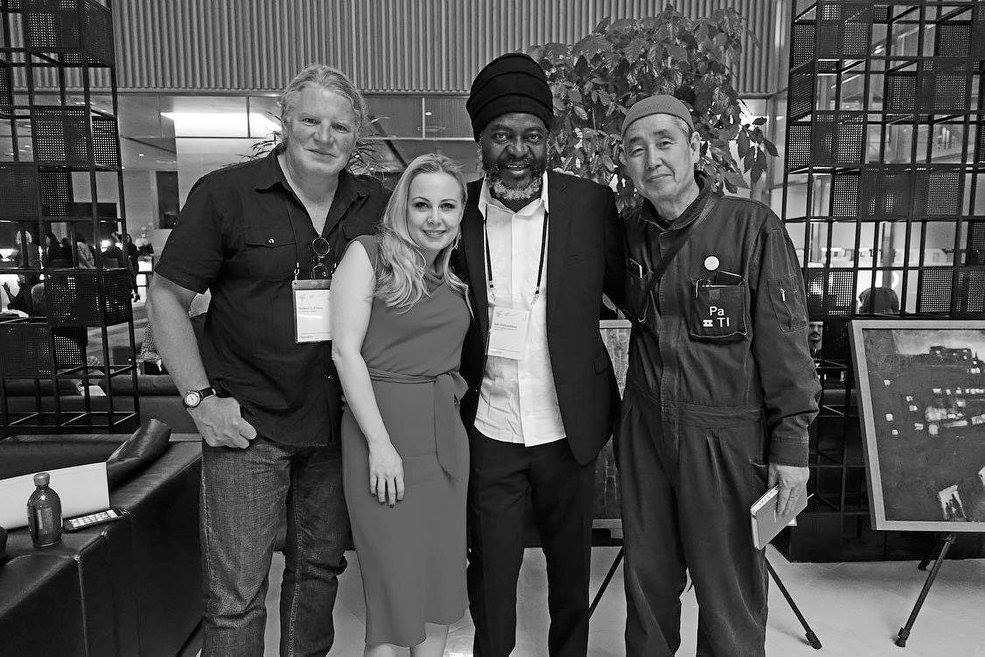 From left to right: Rob Peters, Iva Babaja, Saki Mafunkikwa, and Ahn Sang Soo at the ICoD Educational Platform Meeting Gwangju (South Korea) 2015 (Photo courtesy of Iva Babaja)

Rob with fellow design colleagues (Photo courtesy of Tiffany Turkington)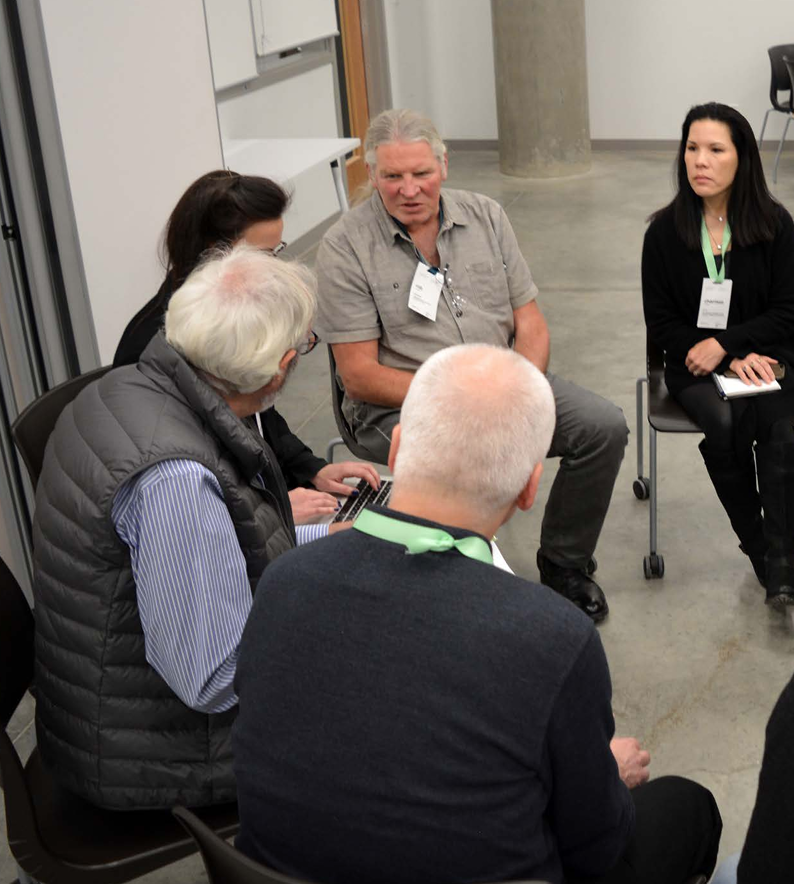 Rob at the ICoD Platform Meeting 2019 (Vancouver)

Members from the Chinese design associations with Icograda Board at Shanghai organised by Shanghai Graphic Design Association (Photo by Qi Feng, courtesy of Tiffany Turkington)
EARLY LIFE
Born in Steinbech Manitoba in 1954 to Mennonite missionary parents, Rob moved with his family to Europe in 1957 where he was raised and schooled in Germany, Switzerland, and England. He completed a foundation art program in Basel, graduating from Black Forest Academy (Lörrach) followed by a year spent at Capernwray Hall (UK) in Religious Studies. After working in the Congo, Rob moved back to Winnipeg (Canada) in 1974 where he earned a two-year Graphic Design diploma from Red River College and a certificate in Design Management from the University of Manitoba.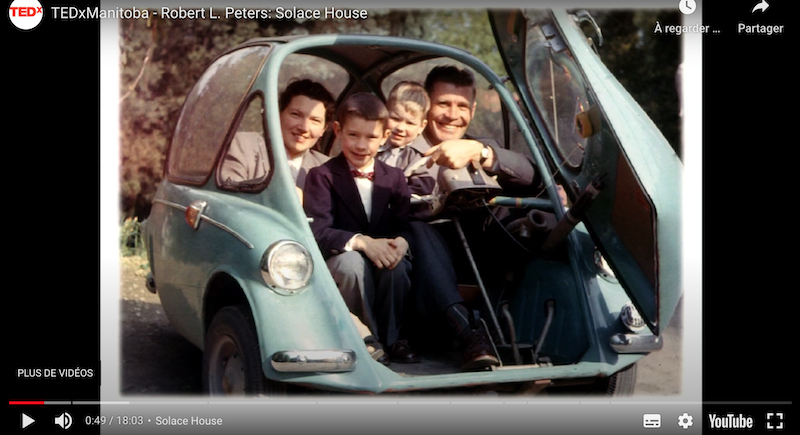 In all of Rob's endeavours, at the basis of his messaging, was that design had to be kind, sustainable, and work for peace. Rob and his parents and brother from TedX Manitoba talk 2012
"I was raised in somewhat gloomy Europe. My parents were religious pacifists whose focus in life was helping others. We lived frugally so a consumer lifestyle was fairly foreign to me. And we didn't own much. But what I did inherit was an ethical compass, a call to peacemaking and a desire to shape a better world."
—Robert L. Peters in his TEDx Manitoba Talk Solace House, 2012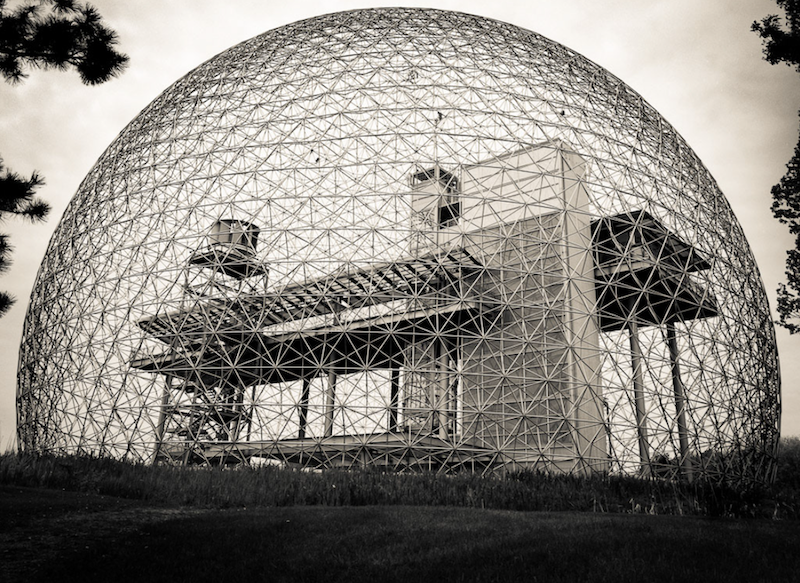 The Montreal Biosphère, formerly the American Pavilion of Expo 67, by R. Buckminster Fuller, on Île Sainte-Hélène, Montreal, Quebec (Photo courtesy of Michael Parker)
"My major inspirations come from all walks of life. I think about Buckminster Fuller – that he was legally blind as a child; his parents thought he was developmentally challenged but the lenses hadn't properly formed in his eyes. He would hold flowers up very close to eyes to see them. He attributes the geodesic dome to being able to see the inside of a dandelion. It sometimes takes people who see things from a difference place to change the paradigm for others. Important to draw inspiration from folks outside of your field."
— OOTS interview 2017, the first in a series featuring designers from Manitoba Leif Norman
In fact, some of Rob's most emblematic values as a designer can be seen in his first major design project, the passive solar house he began building at age 19 in the wooded acreage of Eastern Manitoba (Canada). In the early 1980s, at nineteen years old, Rob designed Solace House a low-energy "passive home", drawn primarily from solar energy. This solar home became a prototype for sustainable living.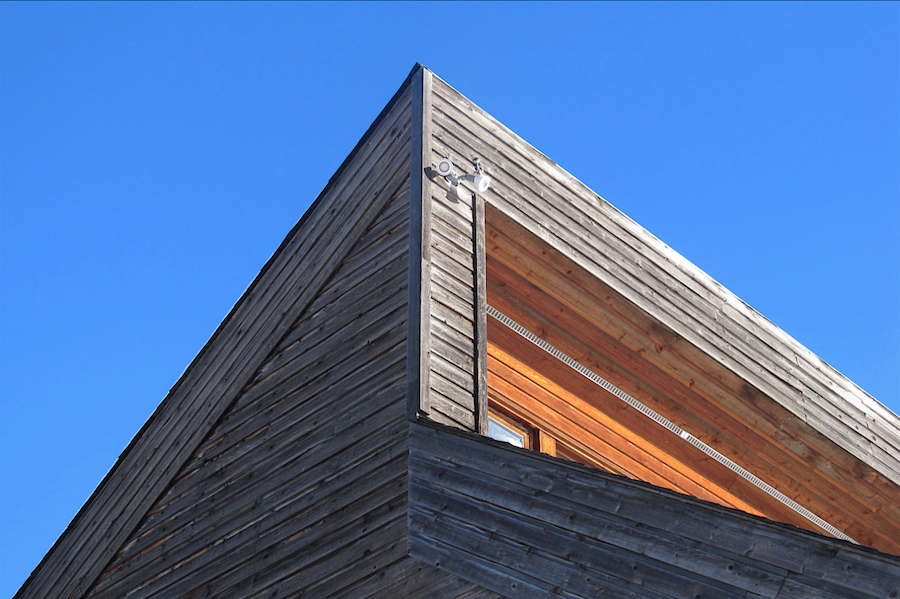 From the website Solace House: Our Story created by Rob Peters



"In December of 1973, at the age of 19, I stepped off a plane into the bitterly cold darkness in Winnipeg, Canada — the temperature was below -30 degrees, cold enough to freeze your breath. […] I was amazed to discover that almost no-one was building solar-heated structures in this part of the world, seemingly missing the obvious connection between predictable need (for warmth every winter) and ongoing opportunity (a sustainable, clean, endless source of free energy)."


— Robert L. Peters in his TEDx Manitoba Talk Solace House, 2012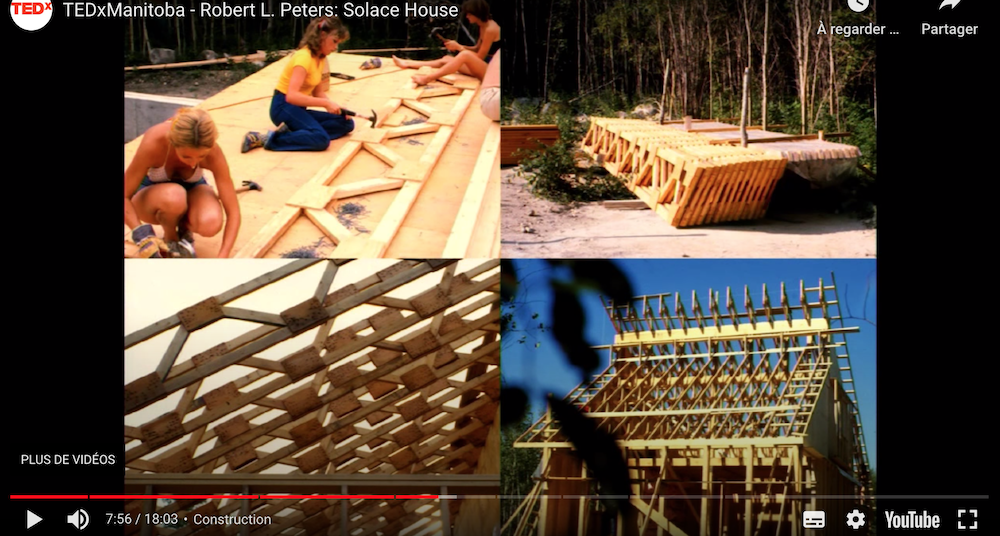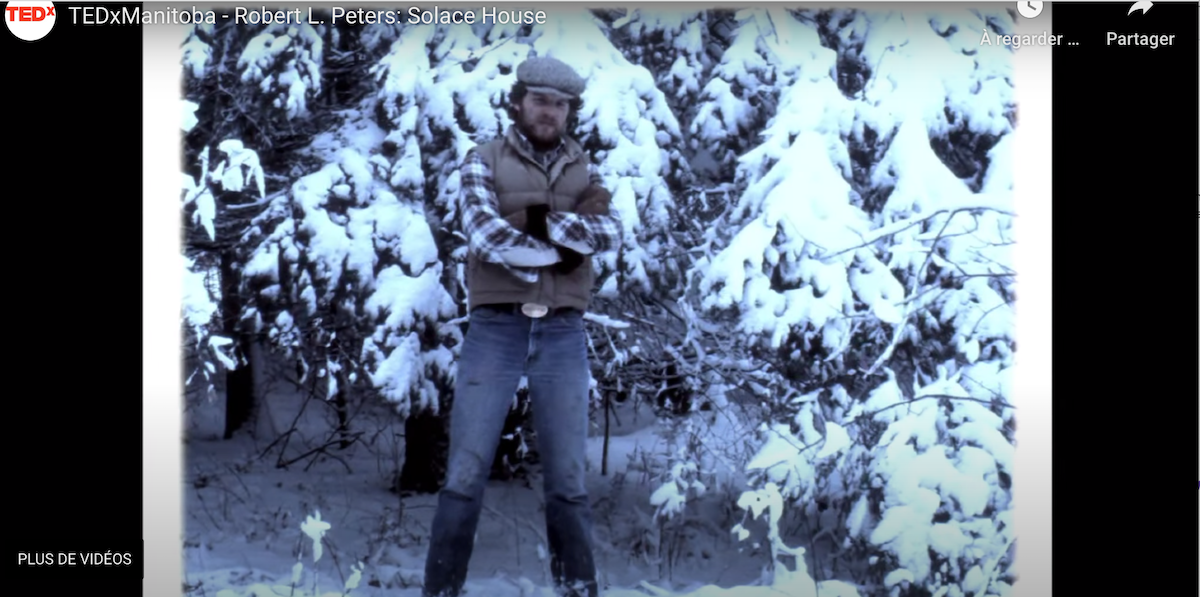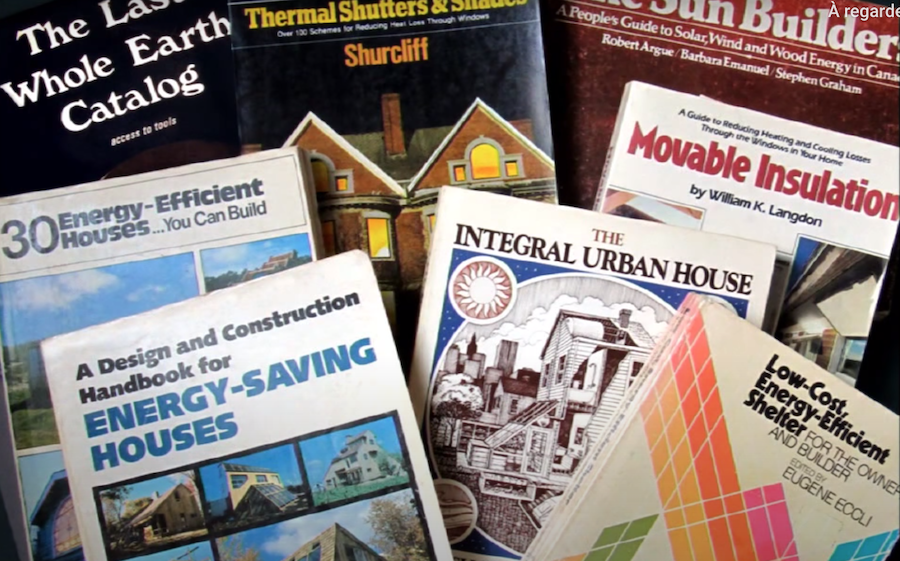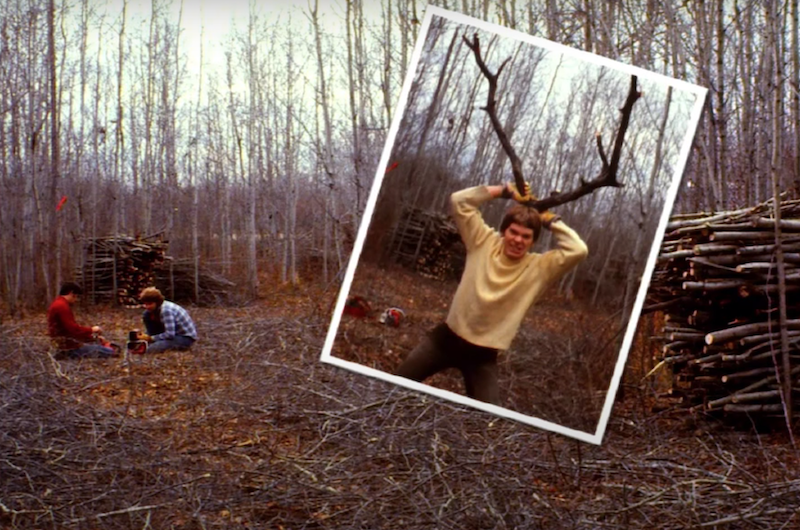 Stills from TEDx Talk Manitoba 2012

At the time he worked for Operation Palm Branch, an African relief mission based in Bavaria converting salvaged military all-terrain NATO vehicles into mobile clinics for use in Northern Congo. Due to conflicts, his plans to stay in Africa for two years are cancelled. In his 2012 TEDx Manitoba talk about Solace House, Rob references the Yom Kippur War and 1973 Oil Crisis as a turning point in his life; he talks about how it led to his migration to Canada and his deep understanding of the important link between the manipulation of energy resources and global conflict. The project and his process characterises his approach to energy-saving design:
'The sun is a universal energy source, it's inexhaustible, and it's also indigenous. And I love that. "Indigenous" means "local, everywhere."'
— Robert L. Peters in his TEDx Manitoba Talk Solace House, 2012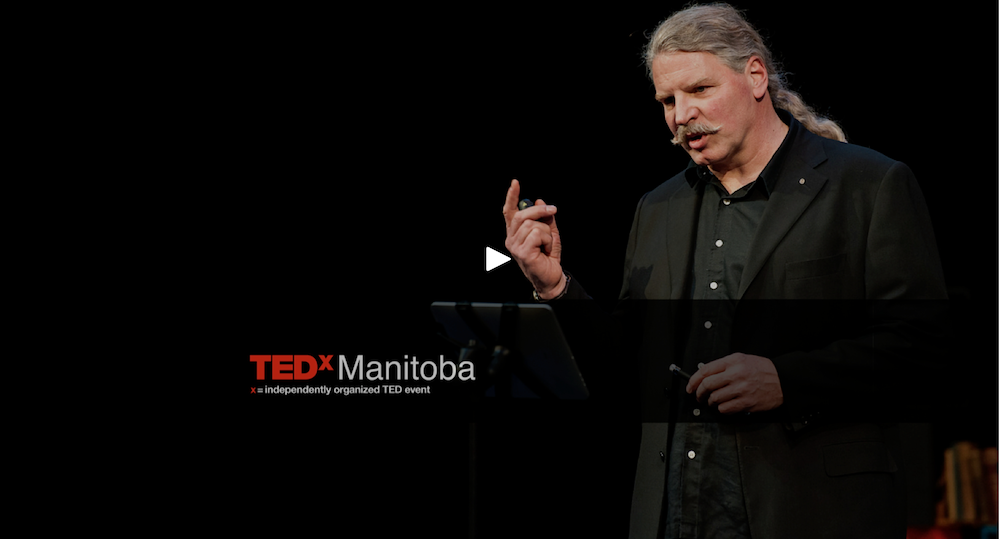 Still from TEDx Talk Manitoba 2012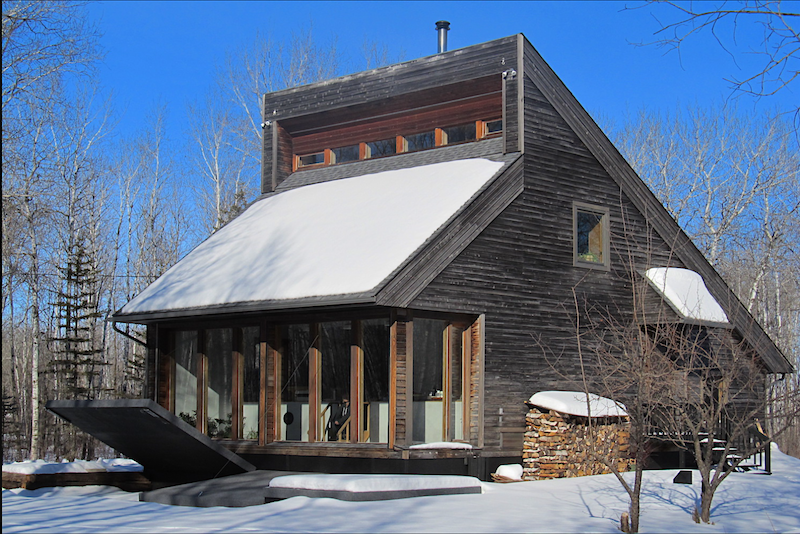 From the website Solace House: Our Story created by Rob Peters
"An AOPEC oil embargo and "energy crisis" was in full swing, the price of fossil fuels was soaring, and futurists were predicting dire consequences for our planet if wasteful consumer attitudes and habits were not curbed. Having been exposed to recent eco-activism in Germany by the precursor to today's Greens (their efforts to mitigate acid rain and pollution in particular) and seeing how environmental consciousness was gathering momentum in North America as well, it was clear to me that new solutions were called for..."

AS A PROFESSIONAL DESIGNER
Rob was prescient about alternative energy sources. Not only did he predict dire consequences for the planet if wasteful extraction and consumer-oriented attitudes and habits did not shift towards new solutions, Rob was interested in creating more spaces that serve human beings — liveable homes that supported the ecosystems in which they were built. "'Form-giving' in architecture would have been what I would do had I not been a graphic designer," he said in interview with Leif Norman in 2017. (OOTS interview 2017). While agreeing with some of the minimalist elements of Modernism, with Solace House he wanted to consider form and the human-scale experience of individuals who have to actually occupy these spaces. Solace House embodies his vision of more liveable spaces involving the commons, where more more access to common spaces.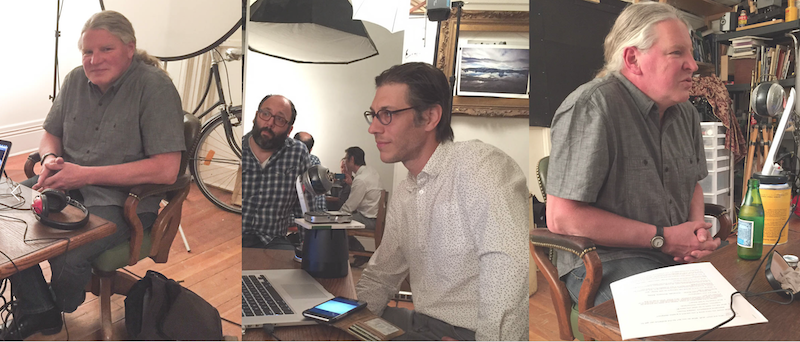 OOTS interview 2017, Rob interviewed by Leif Norman
In the late 1980s, Rob was a key member of the group of designers who created the Manitoba Chapter of the Society of Graphic Designers of Canada GDC (currently the Design Professionals of Canada (DesCan). He became founding president where he served from 1990 to 1992. Rob also served on the DesCan National Council and in 1998 DesCan named him a Fellow in recognition of his work in professional development and international design advancement, and for his work on the organisation's national Ethics Committee. DesCan colleague, Matt Warburton said of his time working with Rob:


Robert was always the voice of reason at GDC AGMs, bringing direction to an impasse, or clarity to a challenging constitutional amendment. He was instrumental in creating business tools for professional members, such as the contract template and pro bono guidelines. When Design Journal co-founders Mary Ann Maruska, F.DesCan and Ulrich Wodicka, F.DesCan needed to hand the publication on to a new editor, they of course asked Rob to take it on, which he did for issues 5 and 6. On a personal level, there were many projects that were demonstrative of his passion for strategic design. The Northwest Company was a big one that was dear to his heart. Circle did their annual reports, and each year a different remote community was featured. He would fly to the community with photographer Ian McCausland to shoot images for the report. He loved meeting the local people and learning about their lifestyle and customs (which probably comes as no surprise).


"I get just as excited about building a birdhouse as when providing strategic counsel to a client."
— Robert L. Peters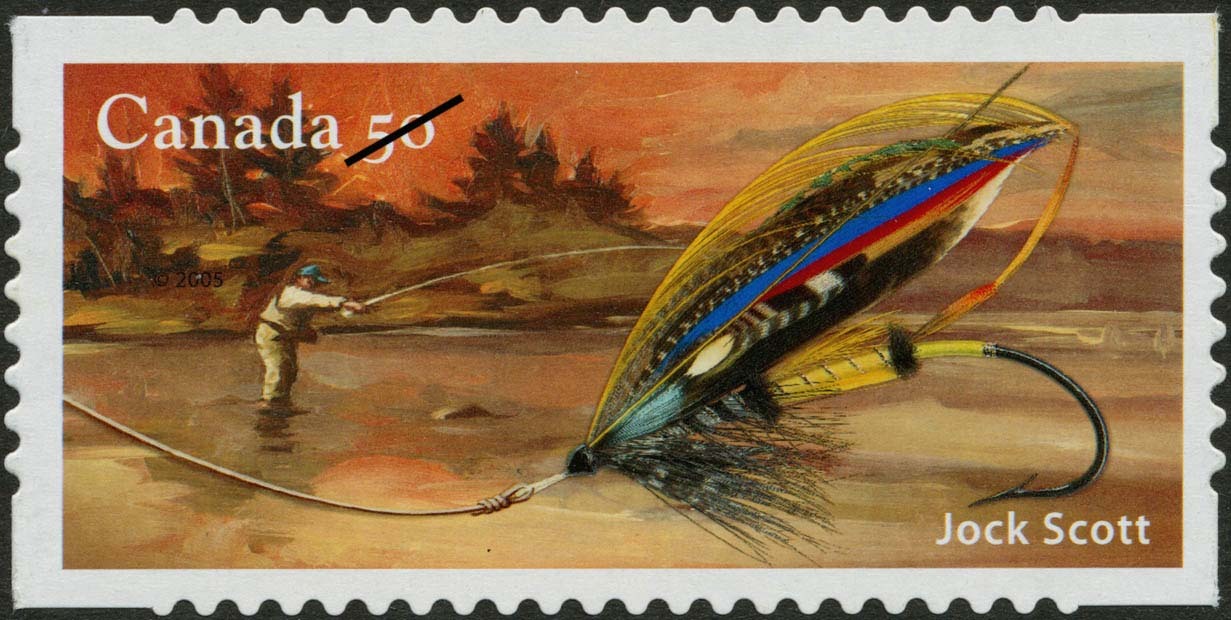 Fishing Flies series by Robert L. Peters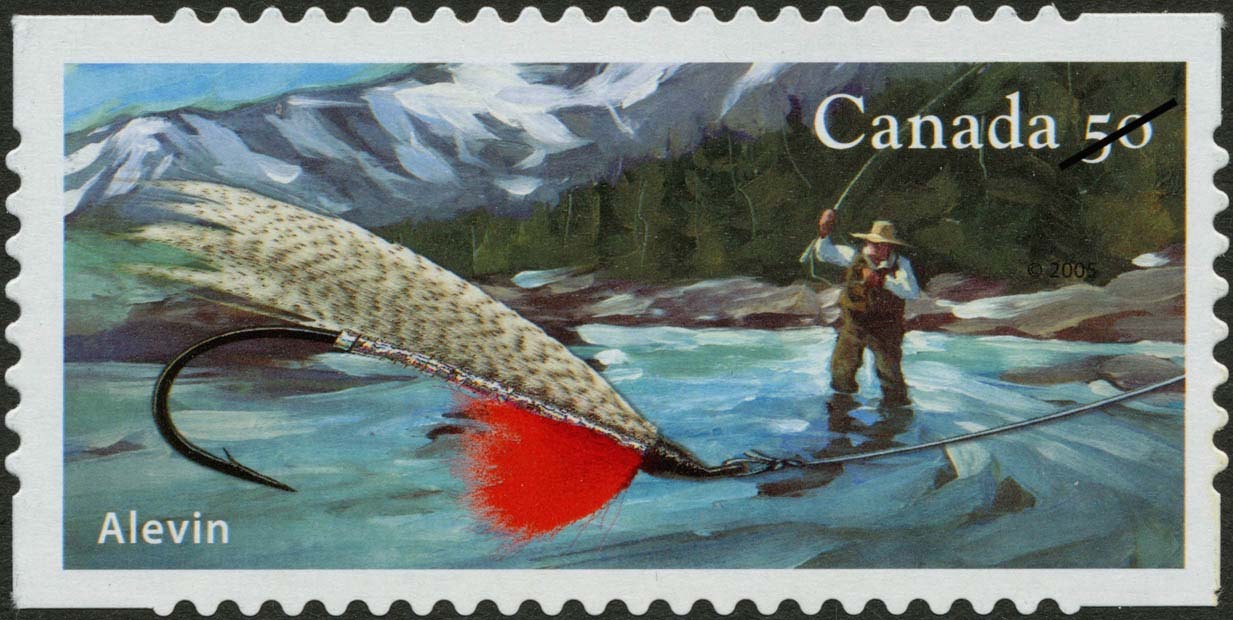 Another project was a book for Habitat for Humanity – it was a record of Jimmy Carter's build in Winnipeg in the mid-1990s. Rob loved the process of editing the photos and probably wrote the copy as well. It was a huge pro bono project, worth hours and hours of time, but the team at Circle were all so proud to contribute to that project and cause. Rob and Andrea Tétrault also worked closely together on Circle's own identity and brand system (talk about next-level detail and scrutiny! OY!). As you can imagine, the documents and forms were designed in true Swiss form, everything on a grid, everything purposeful and elegant. There was also a massive brand audit and update they did for Standard Aero where they analyzed everything from building signage to office trash bins. Lastly, there were his many stamp designs for Canada Post, especially the 2005 Fishing Flies series which combined his love of the outdoors and design into one dream project.

He will be sorely missed.
— Matt Warburton, DesCan
Rob is described as someone who "viewed the world as a whole ecosystem," (Matt Warburton). He "possessed an infectious ability to stimulate thinking and motivate people to understand their business potential and social responsibility as design practitioners." (Former Presidents, ICoD). He is described as "an influential leader in the broader design world […] but what I carry with me was, he would be in my corner," (Brenda Sanderson, Former Managing Director, ICoD). According to friends and colleagues, he passed away with humility and teaching, in the words of Robert Kapaz: "Love - a word so rarely pronounced and celebrated - was the force he mobilized."
"Design is the application of intent — the opposite of happenstance and an antidote to accident."

— Robert L. Peters
For his colleagues in Canada, Rob was the founding President of the Manitoba branch of Design Professionals of Canada (formerly the Society of Graphic Designers of Canada —GDC), where he served from 1990 to 1992. Rob also served on the GDC National Council. In 1998 the GDC named him a Fellow in recognition for his work in professional development and international design advancement and he served on the organisation's national Ethics Committee for many years. Having served as the Canadian organisation delegate to Icograda General Assemblies between 1991 and 1999, he became familiar with the Council and was subsequently elected to the Icograda Executive Board, serving as President from 2001 to 2003. Rob also had affiliations with other international organisations. He served as official liaison between Icograda and the World Intellectual Property Organization (WIPO) as well as to the United Nations Educational, Scientific and Cultural Organization (UNESCO) from 2001 to 2005.

In 2005, ICSID and Icograda collaborated on the first international Women in Design exploratory study as well as on the Interdesign on Sustainable Rural Transport – Technology for Developing Countries, which was hosted in April in Rustenburg, South Africa. The book, Worldwide Identity: Inspired Design from Forty Countries (2005), written and produced by Robert L. Peters, was published by Rockport, a book Lebanese designer and friend Tariq Kasisi describes as a pivotal book in her career. The premise of the book is that designers from all over the world shape the identities of corporations, organizations, locations, events, products, and services that surround us. The book features over 300 identities from around the globe and explicates the process of identity design by defining both the Brief and the Solution.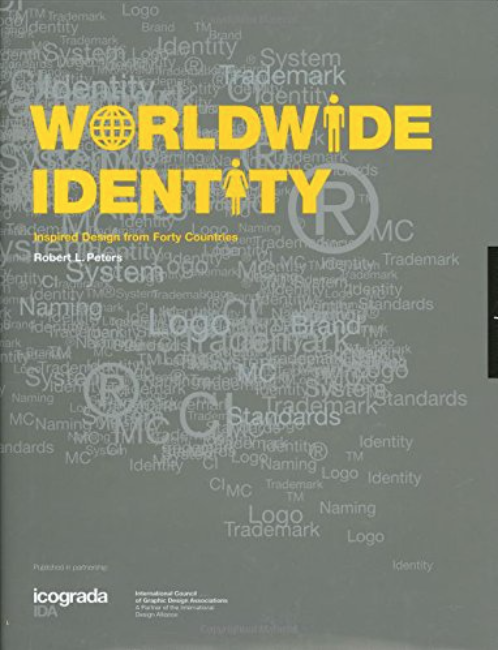 Worldwide Identity: Inspired Design from Forty Countries (2005), written and produced by Robert L. Peters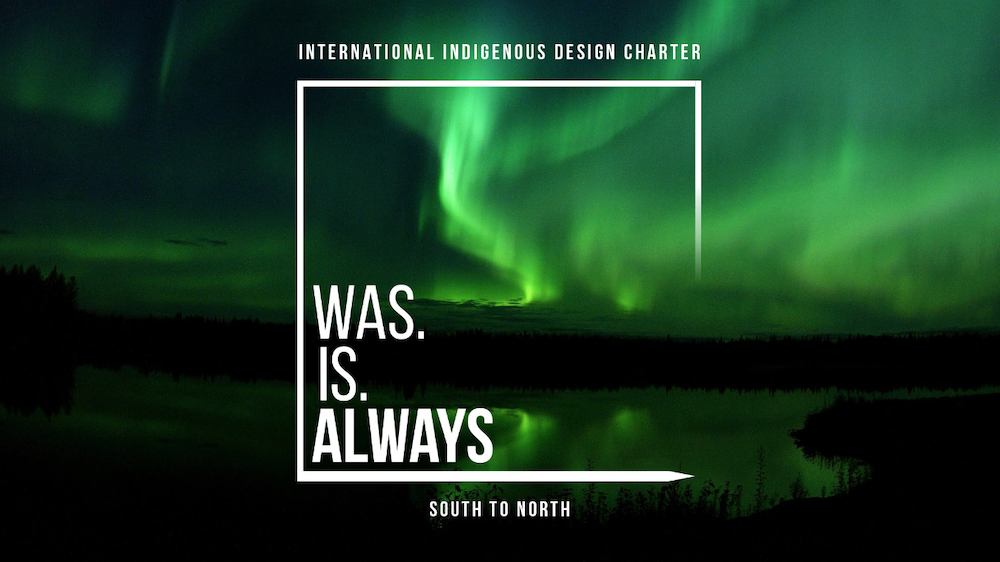 Was.Is.Always: South to North (2016)

In the same year, INDIGO (International Indigenous Design Network) was conceptualised, in which Rob played a pivotal role. The Was.Is.Always: South to North (2016) workshop held in Greenland, Sweden and Denmark asked design students to face the issue of indigenous-led design head-on, an initiative which served as a testing ground and bridge for building a global Indigenous Charter.
AS A SUPPORTER OF THE COUNCIL, FRIEND AND MENTOR
For the Council, Rob is foremost a beloved Former President, having served during the 2001-2003 term as President of the Executive Board. In 2009, Rob was given the ICoD President's Award in recognition of his many achievements as a Board member and as a member of the founding executive of the International Design Alliance (IDA). In 2013, he also received the ICoD Achievement Award, the highest recognition granted by the Council to designers for an outstanding career. The Award is presented in recognition of outstanding and consistent achievement in the practice, education and promotion of design.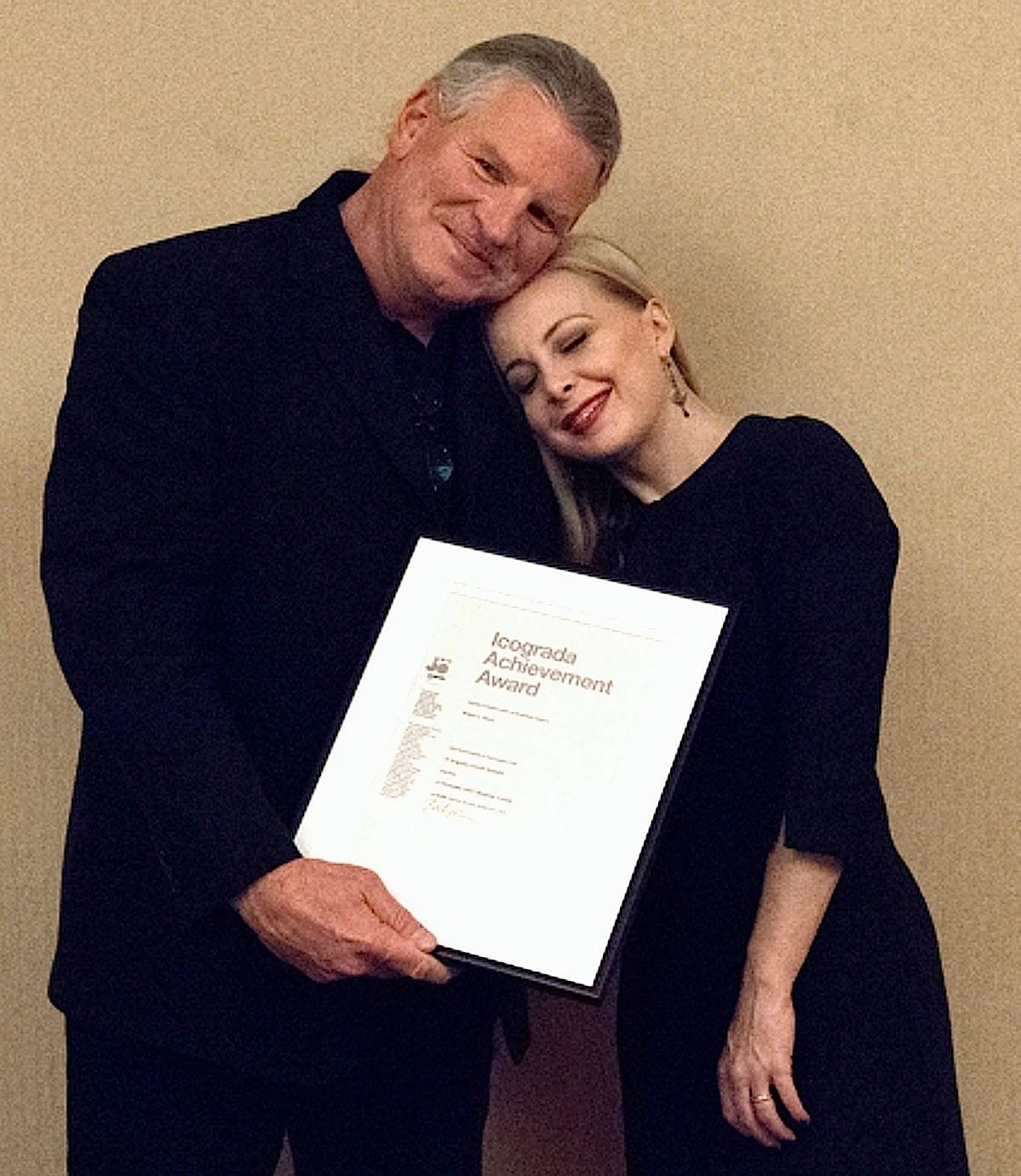 Rob receiving the icograda Achievement Award with Former President Iva Babaja (Photo courtesy of Iva Babaja)
From the International Council of Design Executive Board (2021-2023):
Rob reminds us of the importance of upholding the ICoD vision of design. To lead a Council that values the social, cultural and economic importance of design. That no matter how challenging things become, it is the quality of relationships we build that holds us together. It is a great honor to follow a Former President who is a pillar in the international design community and an exceptional individual.

— Ting Xu, Johnathon Strebly, Jonas Liugaila, Melike Tascioglu Vaughan, Yanique DaCosta, Arez Esman, Juliet Kavishe, Chao Zhao
From the International Council of Design Committee of Former Presidents:
As the three sitting members of the ICoD Committee of Former Presidents we extend our condolences to the family and friends of Robert L. Peters and his beloved Evelin Richter. We are confident that we speak for all former Presidents of ICoD when we say that Rob will be sorely missed by the global design community.
It is a sad time for us and so many others who have been touched by this very special man. Rob was an exceptional President of ICoD and continued to share his wisdom, prudence, and good judgement with the organisation until his passing.
A true professional, Rob was a champion of design and a genuine humanitarian who actively affected attitudinal change within the profession. His kind manner and respectful understanding of people made him a natural leader and mentor. As a practising designer Rob understood the power of design and with that the associated roles and responsibilities held by designers.
Rob devoted his life to design-led human rights and environmental activism. He possessed an infectious ability to stimulate thinking and motivate people to understand their business potential and social responsibility as design practitioners.
Rob also knew how to have fun and enjoy life. His combined sense of occasion and sense of humour was illustrated one night in a Montreal pub when he suggested a group of us lift Iva Babaja in the chair she was sitting on, above our heads in symbolic recognition of her achievement in completing a highly successful term as the first female ICoD President.
We, the Committee of Former Presidents suggest that it is now time for all of us to lift Rob above our heads in perpetuity.
Vale Robert L. Peters, a dear friend and inspiration to us all.
Yours eternally,
— Russell Kennedy, Jacques Lange, Don Ryun Chang (International Council of Design - ICoD Committee of Former Presidents)
"Less is more is still a good thing. We have too much visual clutter. Too much of everything. Distillation and stripping back of what's unnecessary will help us move forward.
— Robert L. Peters
I had the privilege of not just knowing Rob for well over two decades, but the even greater privilege of calling him my friend. He was a great light to many of us, and although his contributions to Ico-D and design in general were vast and very much focused on in theaftermath of his death, today I would like to say a few words about Rob as a person. I thought about how to best describe Rob, and the first word that comes to mind is humility. Rob was a truly humble person, despite his brilliant intellect and his many, many achievements. He deeply felt that he could learn something from anyone, be it his colleagues or a random person he met in the street. That also made him wise and emphatic.
Second word is generous. He was always prepared to share his wisdom and to make anyone feel welcome. He was a friend you could turn to in a dark hour and he was always there, free with his time and advice. For many of you who joined ico-D events, Rob was probably the first person to come to you, introduce himself and made you feel like a part of the family. He was the true Soul of ico-D and nobody can ever replace him. We can only be eternally grateful for his contribution and his passion for our community.
Thirdly, he was a deeply ethical being, and his ethics, both professional and personal, taught us all how to be better designers, but also better humans. In all the storms ico-D faced over the decades, he was the one we all looked to as a guiding light in a slippery world. He wanted to leave this world a better place than it was when he entered it. And he certainly accomplished that.
If you had the privilege of knowing him "behind the scenes", you'd also know that he was the kindest person you ever met, with a wicked sense of humour. We spent so many hours laughing and just having a great time talking about anything, yet you always learned so much. And that is the Rob I will remember best, a dear friend, a selfless kind soul, a teacher, a mentor, a brother-in-arms, a true Mensch.
In the aftermath of his death, we saw a huge outpouring of sorrow from so many people all over the globe. It clearly shows how many people were touched by him, of the deep and lasting impression he made on everyone he met and how he has sparked so much loveeverywhere. I feel this is a testament of a life well-lived. He was the best of us all.
Dear Rob, in one of your speeches you said it: I were a Jedi master. Well, you truly were one, a wise sensei. Your light shines now somewhere among the stars but also in our hearts forever. I stay deeply grateful for having been touched by it. Thank you, my friend!
— Iva Babaja Former President (2013-2015), ICoD
For more than 30 years, Rob Peters was a central pillar in the international design community. During that entire period, before, during and after he served as President of the International Council of Design, he indelibly changed that organisation through his character, passion and dedication. In the process, he established lasting friendships with thousands around the globe.
What has always been special about ICoD is its vision of design as being of social and cultural importance, as well as of economic importance. As the organisation coped with the resulting challenges — internally and externally — Rob could always be counted upon for direction. He was very much our conscience.
Rob Peters was a striking guy - distinctive, imposing. He was a mountain climber - deliberate, dependable. Yet his spiritual presence always exceeded his physical presence. He was a source of energy, confidence and hope.
He lived life to the fullest, and was generous with his friends. He showed us how to live, and when the time came, he showed us how to pass. I am proud to have counted him among my friends over all these decades. We celebrate his life with all his many friends. And reach out to his beloved Ev.
— David Grossman Former President, ICoD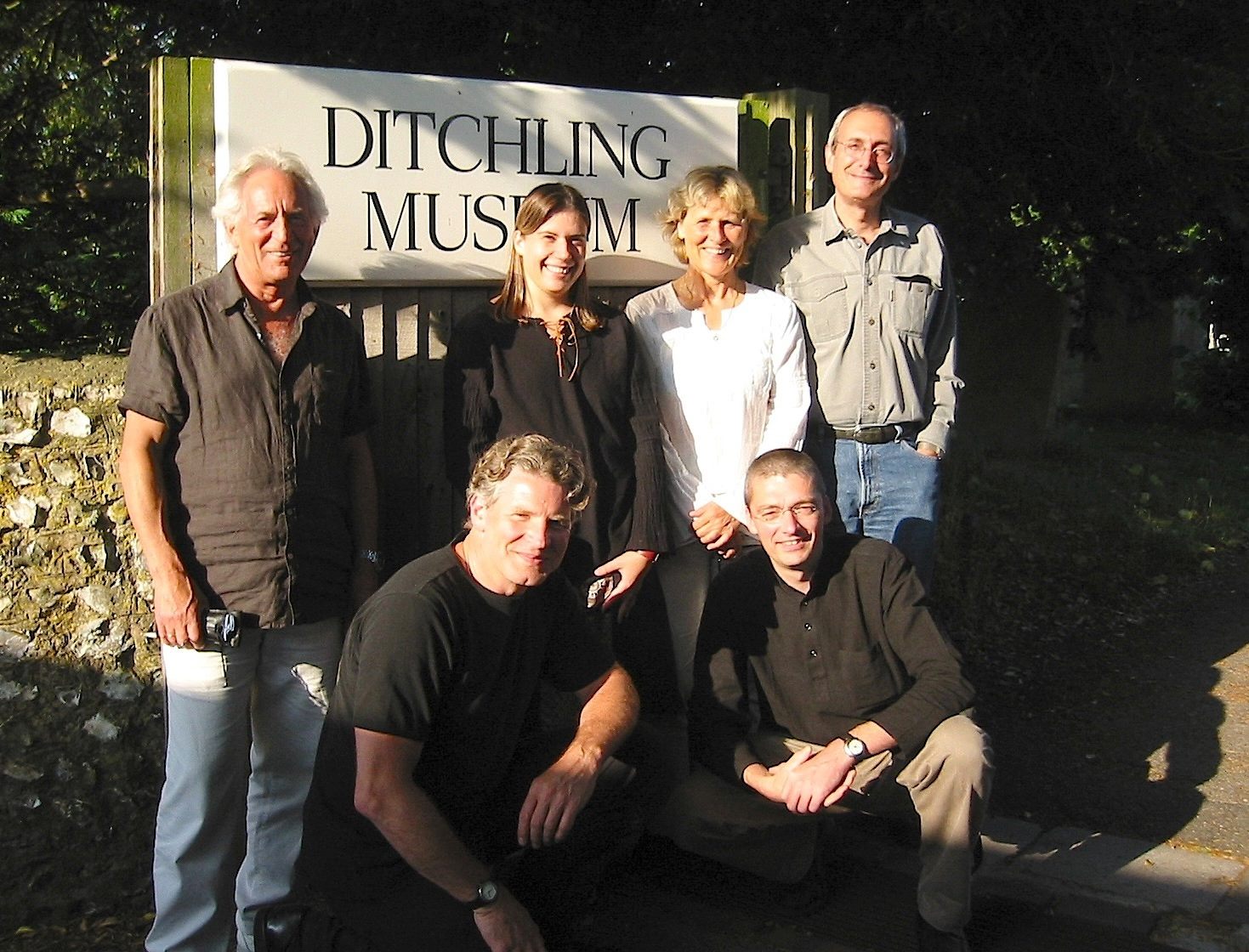 (Back row, from left to right) Mervyn Kurlansky, Tiffany Turkington, Karen Blincoe, David Grossman. (Front row) Robert L. Peters, Thierry Van Kerm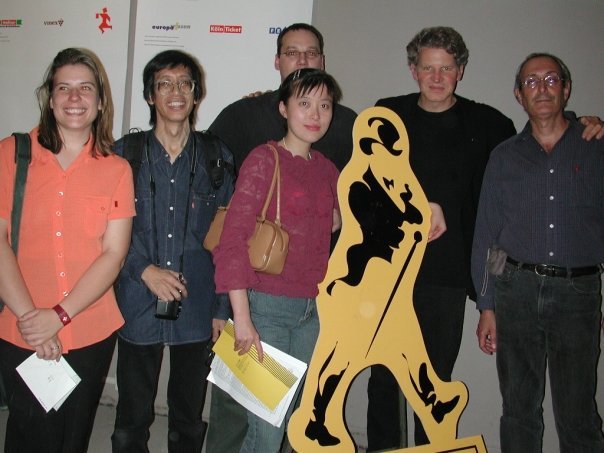 (From left to right) Tiffany Turkington, William Harald-Wong, Jacques Lange (I don't know the lady with Johnny Walker), Robert L. Peters, David Grossman (Photos courtesy of Tiffany Turkington)
On one working trip to India, I took this photograph of a girl whom Rob made friends with on the streets of Ahmedabad – he made friends everywhere, it was his nature. He used this image from then on in his speaking engagements when he spoke about the importance of living a life of compassion because this girl gave him a lecture on compassion that day – she did not hold back. Rob heard and listened intently. Rob taught me on that day that hearing and listening are not the same thing. Wisdom that he shared with me on that day and something that I share with my own students today.
— Jacques Lange Former President, IcoD
"What if we all decided to be a little kinder than necessary? What a gift to pass on."
— Robert L. Peters
ICoD Educational Platform Meeting Gwangju (South Korea) 2015 (Photo courtesy of Iva Babaja)

Rob was a leading light for design in the world. He worked and fought hard to give it the relevance and status it deserves and sacrificed so much in order to do this. Rob was also that friend that everyone wants and needs - supportive, always there, passionate, caring and always checking on you. And a wicked sense of humour.
— Tiffany Turkington-Palmer Former Secretary General (2001-2003), ICoD; Greenside Design Center College of Design, Professor
One of the things I admired about Rob, was the way he brought people together from all over the world, creating unity amongst the international design community. He played a pivotal role in so many of Icograda's achievements; the Icograda Design Weeks, the Icograda Archives, housed at Brighton University, the updating of the Icograda Statutes, the establishment of a stable secretariat and the collaboration between the three International councils of Interior, Industrial and Graphic Design. And he worked hard at it, with boundless energy, so generous with his time and so engaging.
During my years in service to Icograda, I had the privilege of getting to know Rob on both a professional and personal level, and it enriched my life. We had great adventures together, and shared so much, not to mention, the ubiquitous bottle of scotch, so cheers Rob, wherever you are.
— Mervyn Kurlansky Former President (2003-2005), ICoD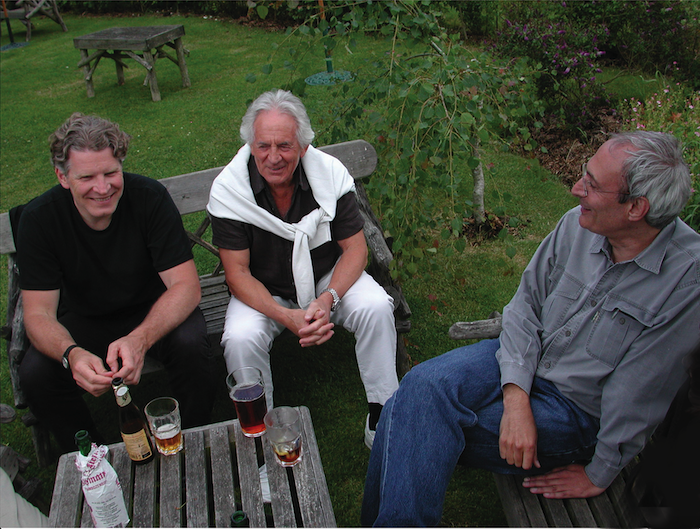 Robert L. Peters with design colleagues (and good friends) Mervyn Kurlansky and David Grossman (Photo courtesy of Murvyn Kurlansky)
"I used to work and play hard. An antidote for design was rock climbing where you move into a vertical plane. Learning about the tactile sense, how to feel and read with your fingers. If you only have a few millimeters of purchase on something it's a completely different set of sensibilities where the physical counterbalances the cerebral processes."
— Robert L. Peters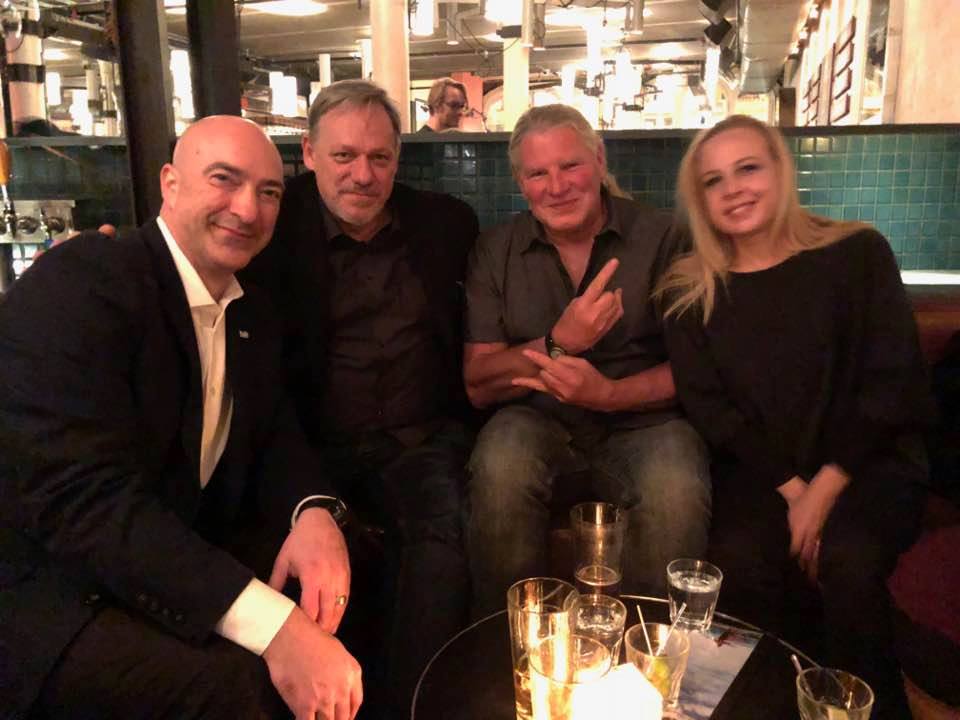 Inauguration of ICoD President Iva Babaja (2015) with (from left to right): Johnathon Strebly, Russell Kennedy, Rob Peters and Iva Babaja (Photo courtesy of Iva Babaja)


Robert L. Peters: the strong gentle climber. The image is clear, as if it were yesterday. We were in Punta del Este, Uruguay, for the ICOGRADA Conference 1997, dining in a restaurant, and started a conversation with the fellows sitting on the table close to ours. Robert was one of them and the bond we created there was immediate and strong. His Viking looks - tall and strong - contrasted with his kindness, his attention, and his way of smiling with his eyes, always attentive and enlightened.
From then on, our affinity grew stronger, even though we only met every two years, always at ICOGRADA congresses, and maintained a frequent correspondence where we spoke about Circle and Oz - our companies -, and about design and life.
The biannual meetings were always those moments where personal themes, life events, battlefield stories, achievements and challenges, fears and hopes, were shared, always in a very close, welcoming, and humane way. Much of this came from Robert himself. His kindness, openness, generosity, versatility, repertoire, and sensitivity will always be trademarks of this great man and great mountain climber.
The highest of these mountains, the most challenging of all and which we will all face one day, he decided to climb by sharing with us, with these friends who are here, with a bravery and courage that only this great man could reveal. And he faced it with the calm and serenity of someone who has always lived in harmony with nature, in his house in the woods with his beloved Eve, and with the awareness of finitude as part of life and everything that shines. Robert has left his mark and returned to unity, fulfilling his "Circle" of life.
Love - a word so rarely pronounced and celebrated - was the force he mobilized, effortlessly for himself and for Eve, and transmitted to us until now, when together we honour his life, his work, his generosity, his presence, his absence, and his memory in eternity.
Thank you, Robert, my friend. Thank you, Eve. Thank you friends for inviting me to this moment of love.
— Ronald Kapaz Designer, Friend and Colleague
"I was always more visual. I love nature. I've had the opportunity to live in nature for much of my life and the further you look the more you see."
— OOTS interview 2017, the first in a series featuring designers from Manitoba Leif Norman
Canada has lost one of its leading lights with the passing of our dear friend and colleague Rob Peters. I wish I was as good at encapsulating the seed of an idea in a metaphorical story or analogy as he was, but that was Rob's superpower. No one else could bring focus to an issue, reground the parameters, illustrate the possibilities, and map out the potential routes to success the way that Rob could, and often did.
Rob viewed the world as a whole ecosystem and was principled in how he contributed to it. He lived his values by minimising his imprint on the environment with an off-the-grid home out in the Canadian prairies that was waaaaaaaay ahead of its time.
His mind worked as not only a designer, but as a mentor, a champion, and a leader. He was adept at bringing his external interests to projects in the same way he would envision climbing a challenging rock face — or descending a snow-covered slope — Look. Observe. Analyse. Plan. Execute. Or in Rob's case, Lead or Empower.
It was that overlap of a passion for design and a love of the outdoors that I think drew Rob and I together back in 1996. It was in Toronto at the Design Exchange and I was attending my first GDC National AGM. Earlier in the day he had cooled the heated exchanges in the room that had been swaying between excitement and apprehension amongst the delegates with an amazing analogy that I wish I could remember. And that evening as we celebrated the vision of new opportunities for GDC and newborn RGD, we started diving into what really interested us, and what we really wanted out of life.
That passion for sharing experiences never faded. And the community that was fostered by that conversation kept expanding. Many of you here today were part of that thread, each of you adding to the tapestry that Rob wove around the world.
I last spoke with Rob in late February, and our chat focused on that familiar theme — enjoy life to its fullest and keep giving back to our community.
He's left a gaping hole in our hearts, but he would want us to fill those holes with as many experiences as we possibly can. He'd want us to be true to ourselves, but give back to our communities. Lead by example, as he always did.
Rest in peace my friend.

— Matt Warburton (Canada) DesCan
"Care about others. Love a lot. Make your world a better place. You can do that through the projects you choose to take on, the skillsets you develop, and the way you exercise whatever talents you've been given."
— Robert L. Peters
To know Rob is to know a teacher who is passionate, encouraging, and also very strict with his marking. To know Rob, for me, was to be the first Black designer in the Graphic Design Society in Canada in Manitoba […] To know Rob was driving across the prairies for twenty hours for a design conference, or flying across the world to attend a design conference. To know Rob is to do what I do today: going to Nigeria every year to teach and share the knowledge I have because he was the one who put a seat there. He would always say to me, "Segun, you know so much, you've got to go to your people, you've got to teach people. Tell them, don't be so shy." To know Rob is to speak with a strong voice and be gentle inside.
— Segun Olude (Canada) Designer and student of Rob
Segun Olude (Canada) (above) and Tariq Kasisi (Lebanon) (below), designers and former students of Rob (image stills from ICoD In Memoriam video 2023).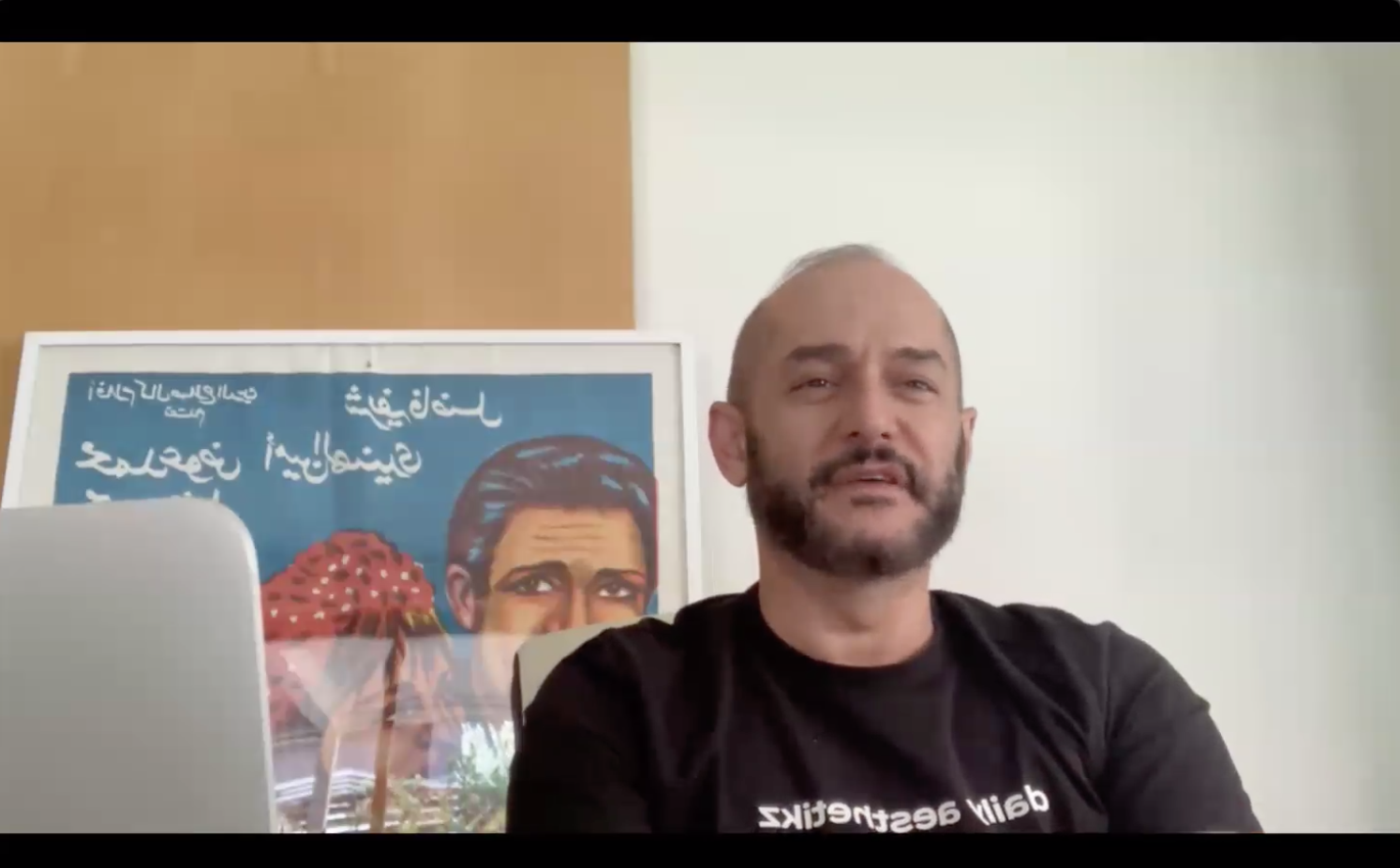 I remember Robert every time I use our design library at Tariq Adrisi Design. Among the many design books I have collected over many years, one book holds a very special place in my heart: Worldwide Identity: Inspired Design from Forty Countries (2005); Robert gave me the opportunity to be published in the book and believed in me as a very young designer, and that was, at the time, something that gave me a boost in my career.
— Tariq Kasisi Designer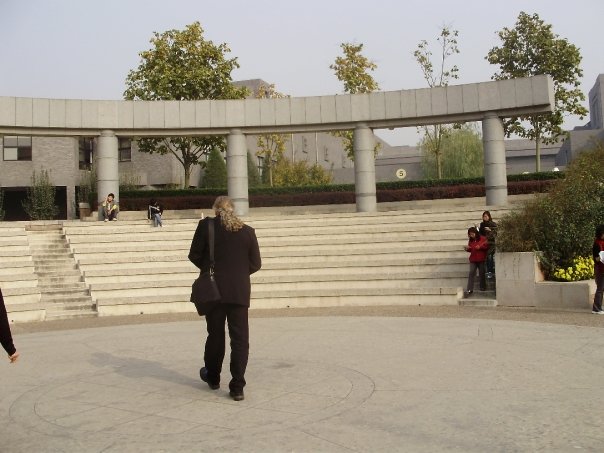 Rob at the Central Academy of Fine Arts (CAFA) in Beijing in 2009 (Photo courtesy of Iva Babaja)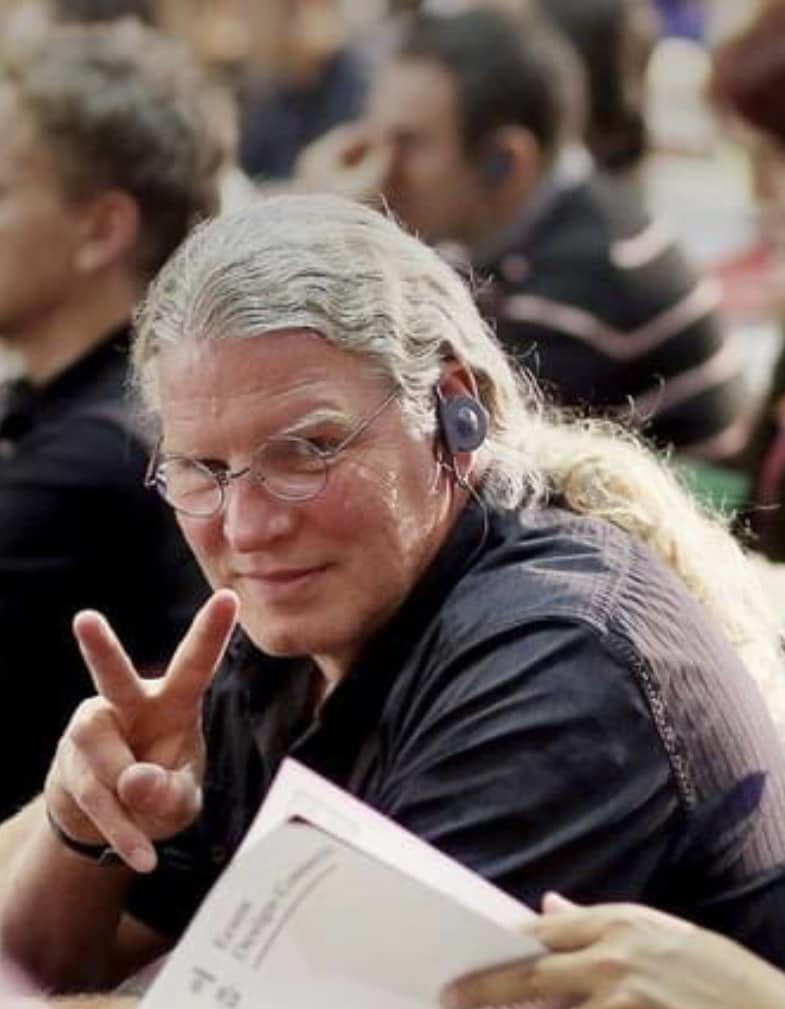 (Photo courtesy of Russell Kennedy)
"Design creates culture. Culture shapes values. Values determine the future." This remains an inspiration to designers in this time of unrest, and also characteristic of the soft power that defined Rob's approach and care for the world around him. Thank you for being you, Rob. Sending you love from past friends, present ones, and future designers who are inspired by your words and work,
ICoD