in memoriam: robert l. peters (1954-2023)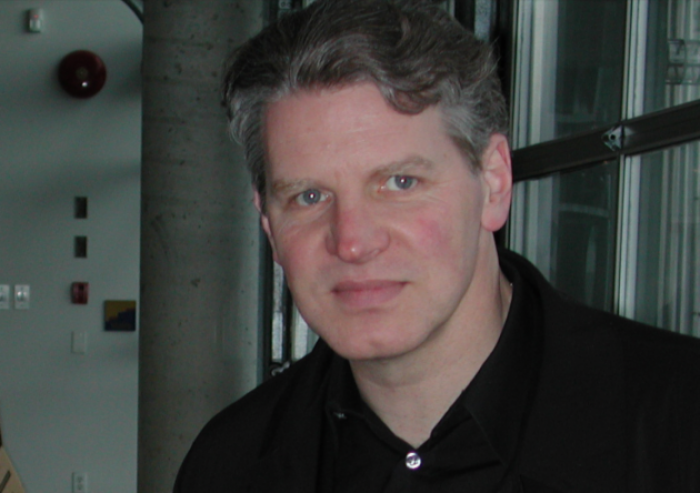 09.05.2023 ICoD news
It is with the deepest of regrets that we announce the passing of our dear friend and colleague Robert L. Peters (1954-2023). In addition to serving on the ICoD Executive Board (1999-2005), Rob was a design activist, practitioner, writer and staunch supporter of the Council.
Rob will be remembered with the greatest fondness and respect by all those who had the immense good fortune of working with him. For the Council, Rob is foremost a beloved Former President, having served during the 2001-2003 term as President of the Executive Board. For his colleagues in Canada, Rob was the founding President of the Manitoba branch of Design Professionals of Canada (formerly the Society of Graphic Designers of Canada —GDC), where he served from 1990 to 1992. Rob also served on the GDC National Council. In 1998 the GDC named him a Fellow in recognition of his work in professional development and international design advancement and he served on the organisation's national Ethics Committee for many years. Having served as the Canadian organisation delegate to Icograda General Assemblies between 1991 and 1999, he became familiar with the Council and was subsequently elected to the Icograda Executive Board, serving as President from 2001 to 2003. Rob also had affiliations with other international organisations. He served as the official liaison between Icograda and the World Intellectual Property Organization (WIPO) as well as to the United Nations Educational, Scientific and Cultural Organization (UNESCO) from 2001 to 2005.
In 2009, Rob was given the ICoD President's Award in recognition of his many achievements as a Board member and as a member of the founding executive of the International Design Alliance (IDA). In 2013, he also received the ICoD Achievement Award, the highest recognition granted by the Council to designers for an outstanding career. The Award has presented recognition of outstanding and consistent achievement in the practice, education and promotion of design.
For more than 30 years, Rob Peters was a central pillar in the international design community. During that entire period, before, during and after his term as President of the International Council of Design, he indelibly changed our organisation through his character, passion and dedication. In the process, he established lasting friendships with thousands around the globe. What has always been special about ICoD is its vision of design as being of social and cultural importance, as well as of economic importance. As the organisation coped with the resulting challenges — internally and externally — Rob was a moral compass, a conscience and a heart for the organisation. His support never waned, despite his health struggles of past years, he could always be counted upon for lively debate, advice, and support. We celebrate his life.