New Member | Chengdu University of Technology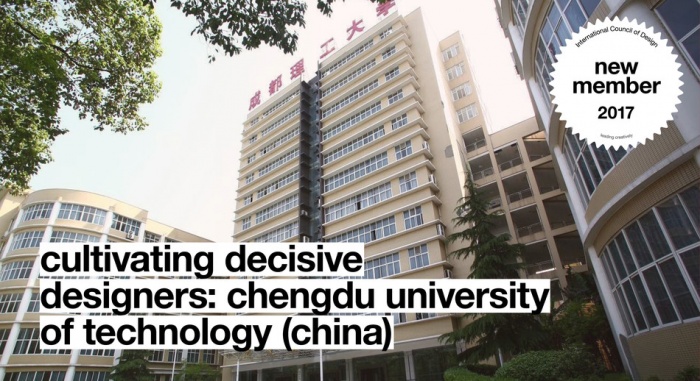 19.04.2017 ICoD news
ico-D's new Member, formerly Chengdu College of Geology founded in 1956, was renamed (CDUT) in 1993. In May 2001, two other colleges amalgamated with the CDUT under the leadership of the Ministry of Land and Resources before 2000. It is now one of Sichuan Province's key universities. Chengdu University of Technology was recently part of a joint design project with ico-D Member (Israel) organised by ico-D and Sichuan Economic and Information Committee (SEIC).
The Industrial Design Department of Chengdu University of Technology was founded in 1997. With aim to cultivate imaginative and decisive designers, the department works to inspire and initiate students into an understanding of art and design through a variety of training programmes, including competitions and collaborations in order to improve their professional skills.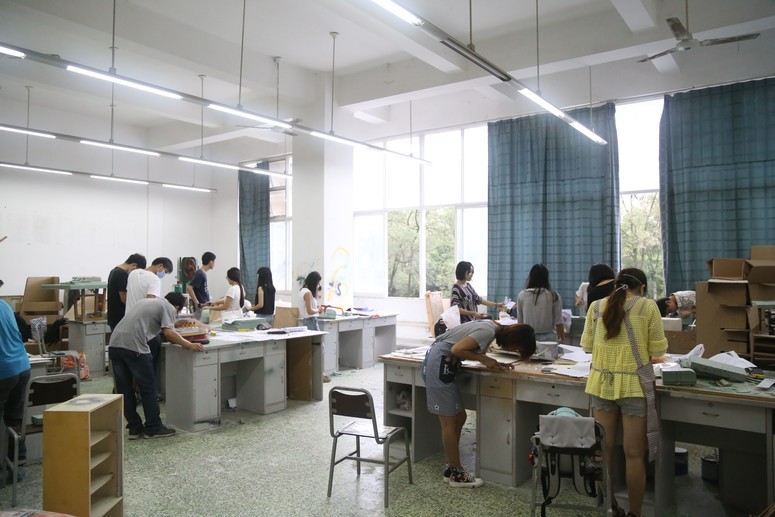 CDUT is a diverse university with 15 teaching units across 14 colleges. The specialties of CDUT are mainly in science and engineering with additional programmes offered in economics, liberal arts, management, law and philosophy. Two degree programmes have been appraised as key specialties at the national level and 11 more at the provincial level. CDUT also has two key laboratories at the national level and six key laboratories at the provincial level as well as being affiliated with 35 research institutions. There are 53 degree programmes for undergraduate students, 39 master programmes and 16 doctoral programmes. In addition, CDUT operates two post-doctoral research stations.
More than 25,000 students were enrolled full-time for the year 2004. The faculty includes two academicians of the Chinese Academy of Science, 62 doctoral tutors, 126 professors and 261 associate professors. Seventy-two of them have been awarded the State Council Special Allowance. CDUT has two positions for Changjiang Special Scholarships.
Since its foundation, CDUT has completed 2200 research projects, 600 of which have been awarded prizes at the national, provincial and ministerial levels. Fifteen have received national patents. Since 1992, 26 teaching achievements and 26 textbooks compiled by CDUT staff have been awarded prizes at the national, provincial or ministerial levels. Students participate individually and in teams in scientific research activities and various national and provincial competition activities such as "Challenge Cup" Scientific Production Competition, Enterprise Program Design Competition, Mathematic Model Creating Competition as well as Electronic Design Competition. These students and student teams have been awarded 132 national level and 48 provincial or ministerial level prizes.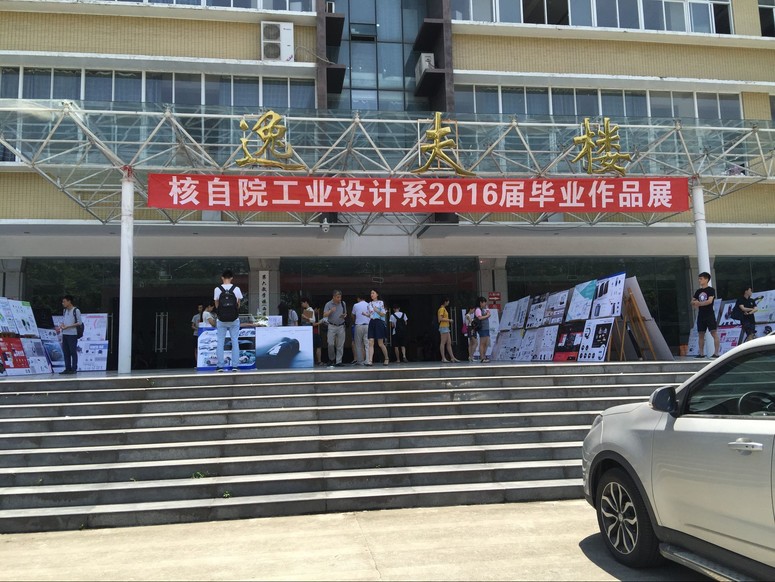 CDUT has excellent international reputation for its international cooperative relationships and exchanges with more than 30 universities outside of China. More than 2,000 scholars and experts from 40 countries and regions have visited CDUT to conduct research or to lecture. Students from the United States, Australia, Germany, Austria, Korea, Japan and Russia have studied at CDUT in different fields. Over 200 international cooperative research projects have already been completed. In recent years, the university has successfully held several international academic conferences.
CDUT takes great pride in its 65,000 graduates. The school runs many other programmes besides design and also has a great reputation in engineering and technology, graduating experts, senior engineers, technicians and supervisors in various fields and departments around China. In order to provide the highest quality education for its students, CDUT is positioned to make itself become one of the best universities in China and a famous university in the world.
Links
Feature: ico-D Design Education Project launched in Chengdu
ico-D Member profile page: