new member: arkin university of creative arts and design (north cyprus)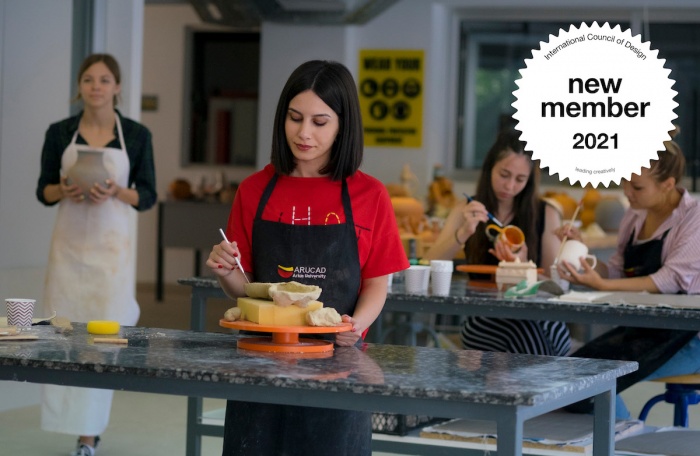 06.12.2021 ICoD news
ICoD is pleased to welcome new Member Arkin University of Creative Arts and Design (ARUCAD), a progressive art, design and communication institution in North Cyprus.
ABOUT
Founded in North Cyprus in 2017, Arkin University of Creative Arts and Design (ARUCAD) is a thematic art university that is wholly dedicated to the fields of art, design and communication. ARUCAD's goal is to become one of the most reputable universities in art education, whereby its students continuously improve their creative productivity through interdisciplinary and cross-cultural programmes based on traditional, modern and contemporary art teaching and learning, whilst adhering to the inseparable link of theory and practice.

Respect for ecological, recycling and health and safety issues, in addition to equality in gender, racial and religious values will be practiced throughout the teaching/learning environment. 'Learning whilst producing, producing whilst learning' is an education model that aims to connect experience, critical thinking and practice in order to generate greater-thinking artists and designers.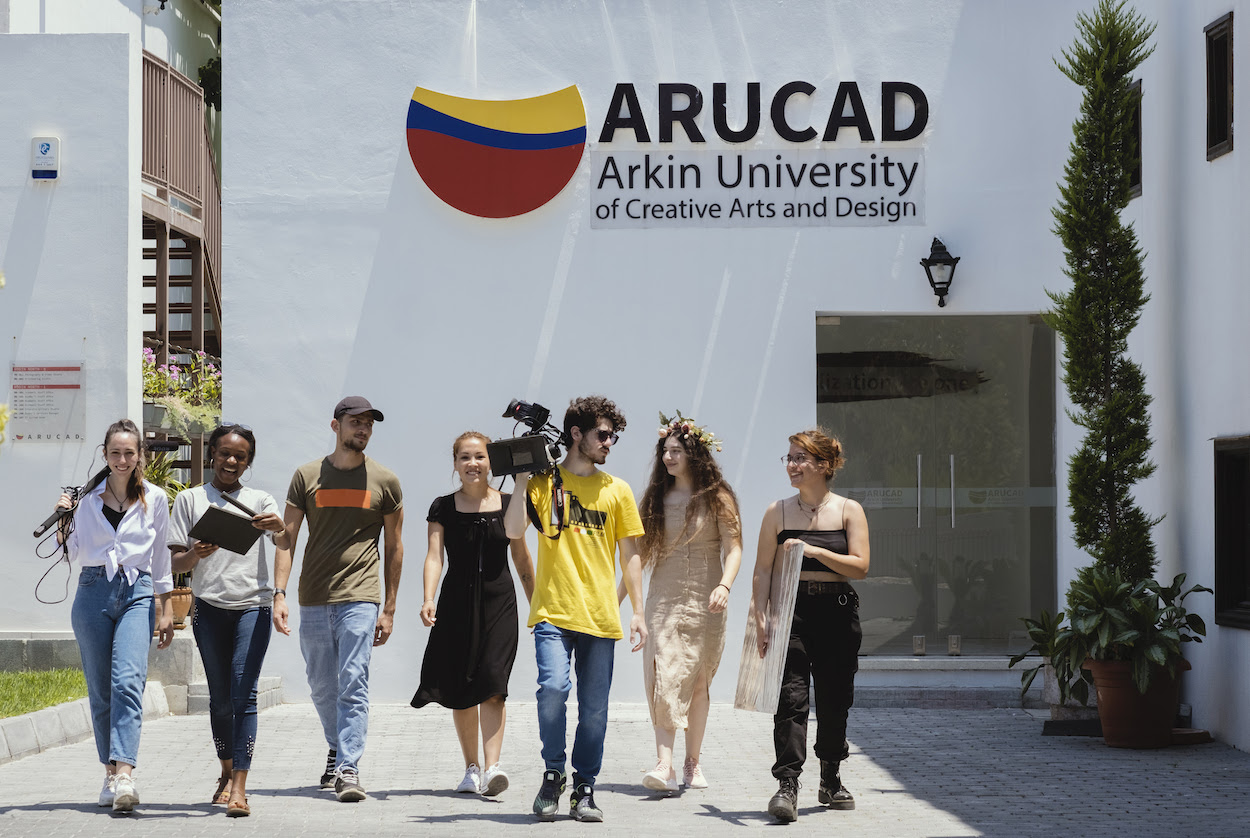 ARUCAD campus (Photo by Ali Ghorbani Moghaddam)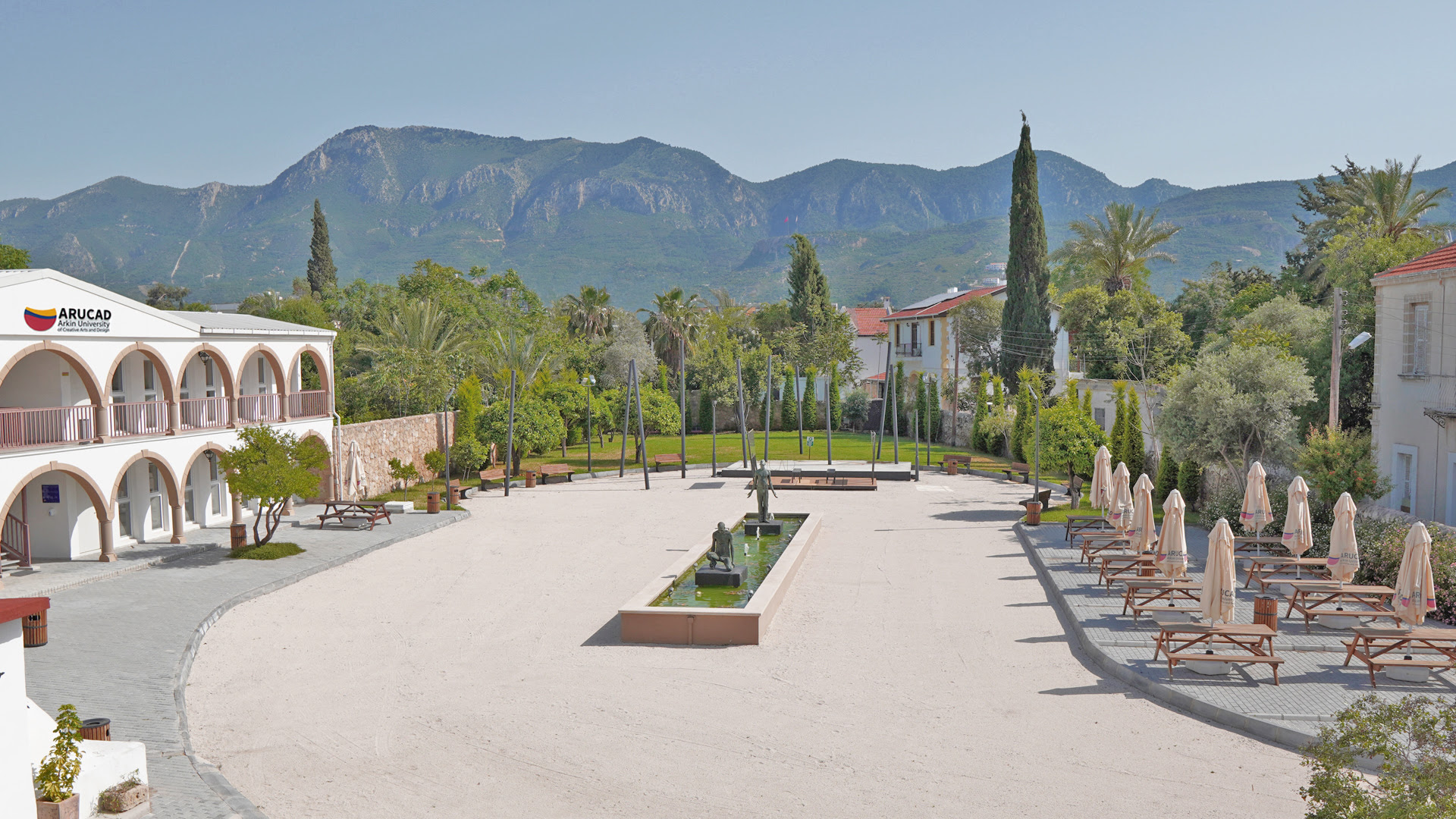 ARUCAD campus (Photo by Ali Ghorbani Moghaddam)
DEPARTMENTS
ARUCAD has a Faculty of Communication that includes Visual Communication Design and Digital Game Design. The Visual Communication Design department is designed to educate and enable students to develop a thorough understanding of the role, function and possibilities of visual communication design and to equip them with the necessary creative skills to become innovators in their field of study. In Digital Game Design students of the department graduate with an intense practical education where they can learn the fastest growing digital game design with all its components within the scope of creative industries which are considered an important production and consumption ecosystem in the digital society.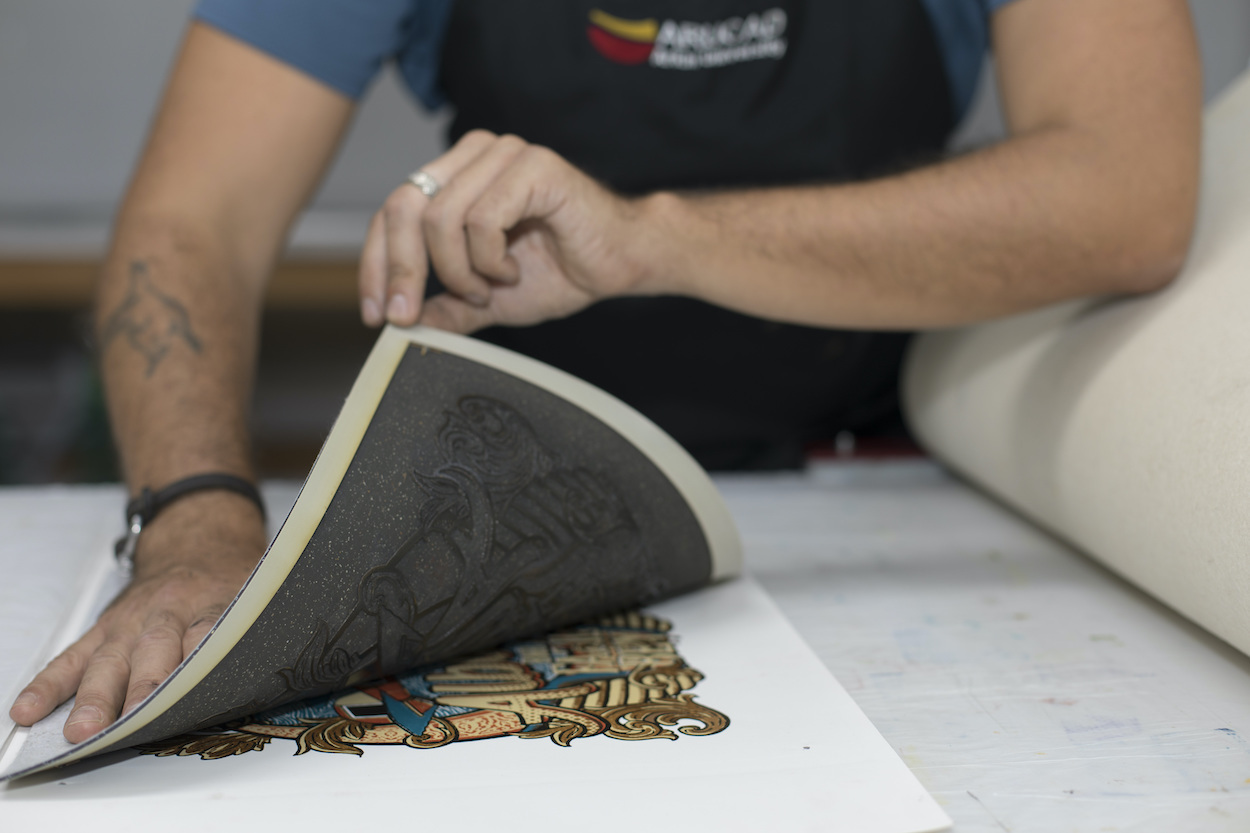 Graphic Design course (Photo by Ali Ghorbani Moghaddam)

The Faculty of Design includes the department of Architecture, and Interior Architecture and Environmental Design Students which provides students with the ability to provide user-friendly production, to develop a creative space and form, as well as to develop environmental design and analytical skills. The Department of Industrial Design objective is to train students who are equipped with the knowledge, skills and creativity required to provide cultural, functional, ecological and sustainable design solutions within the framework of the academic design education given, and the design potential that will raise the standards of both the country and the region in these fields.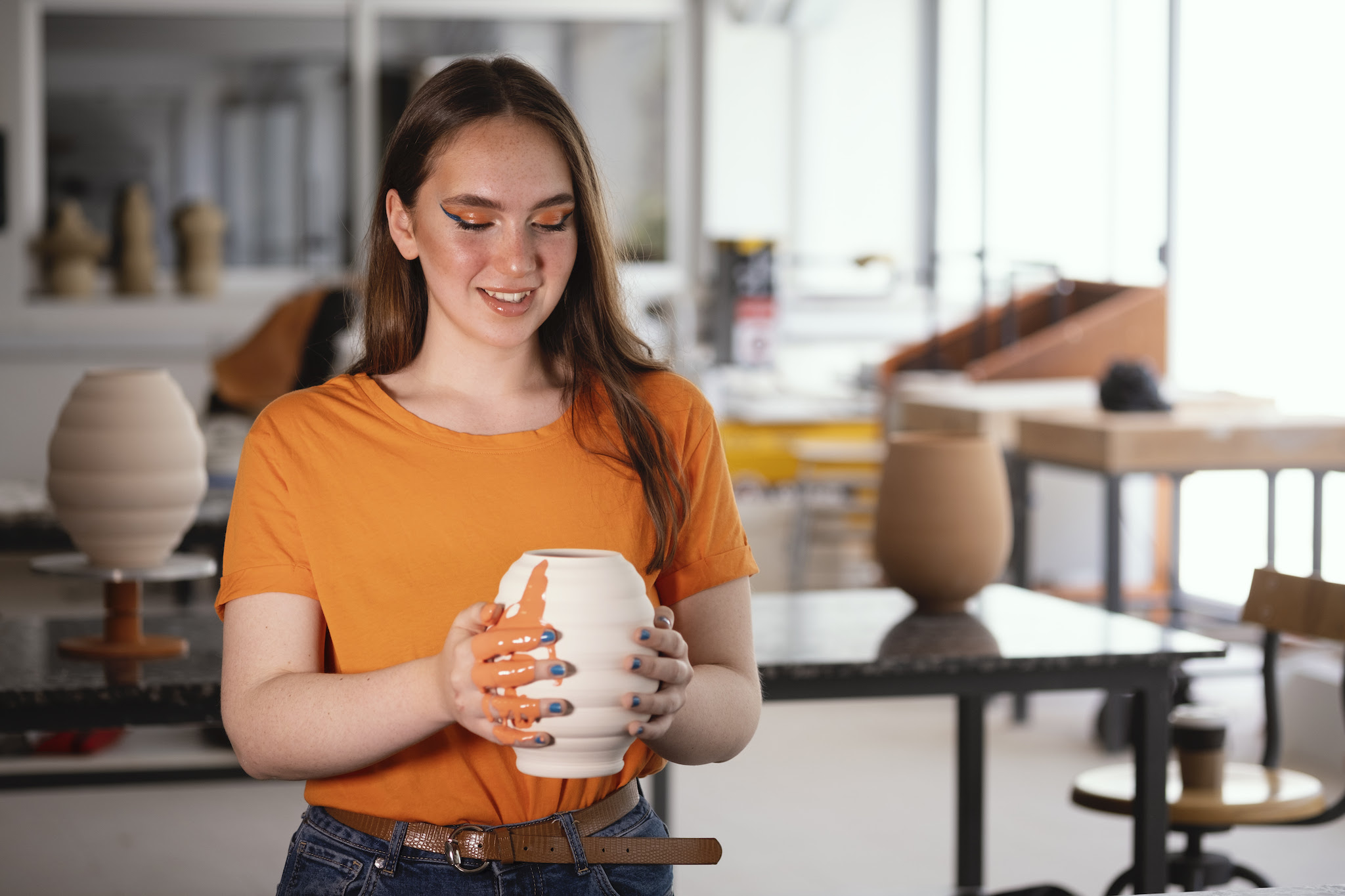 The Faculty of Arts has departments in Plastic Arts, Photography, Ceramics, Film Design and Directing and Archaeology and History of Art. (Photo by Ali Ghorbani Moghaddam)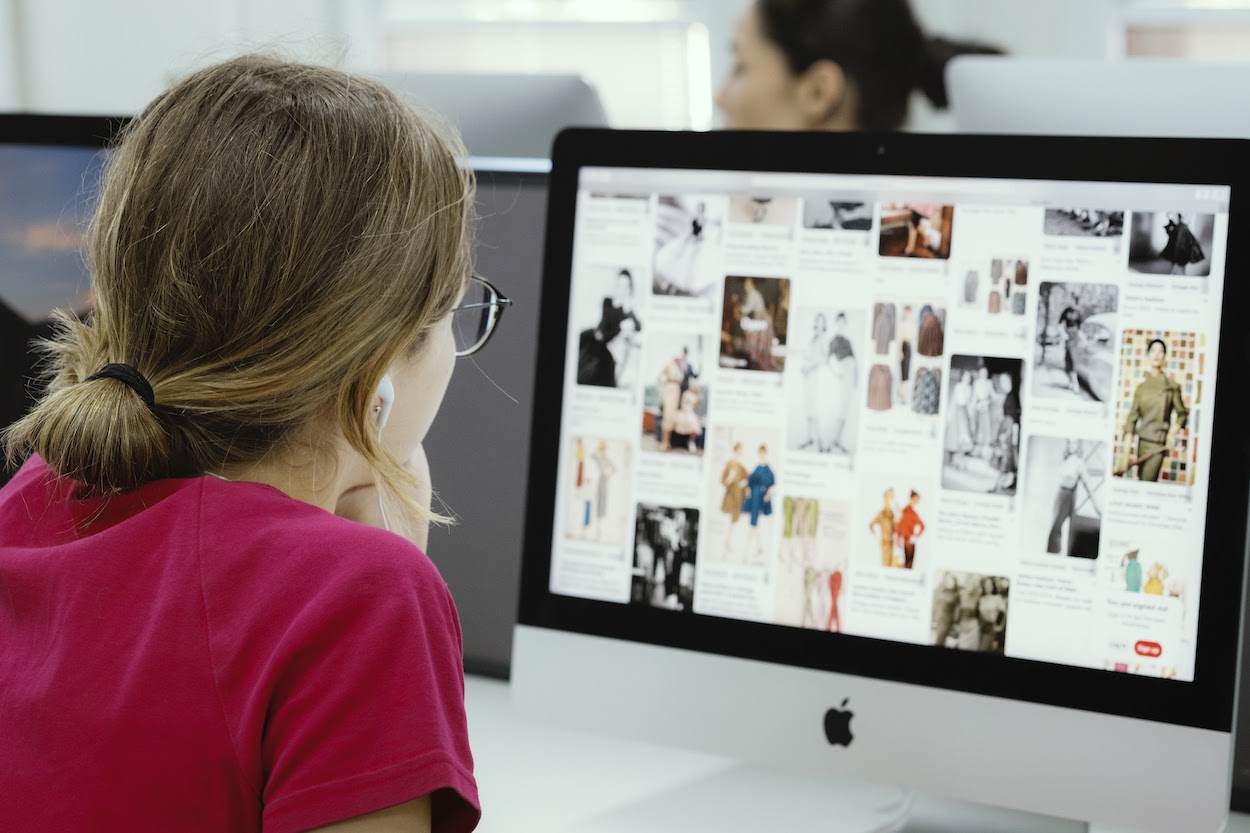 Other departments include New Media and Communication, Advertising Design and Communication and Communication Design and Management. (Photo by Ali Ghorbani Moghaddam)
SPECIAL PROJECTS + INTERNATIONAL PROGRAMMES
ARUCAD's educational philosophy is to provide art, design and communication-oriented education based on production. Students have the opportunity to transform the knowledge gained in theoretical courses into practice in workshops, studios and laboratories equipped with high- capacity production facilities and equipped with the state-art technology.

ARUCAD also supports education through the exhibitions, events and academic seminars held throughout the year. In the university's event space, Art Space and Art Rooms, in addition to the exhibitions held throughout the year, ARUCAD holds a series of academic talks with well-known names in the fields of art, design and communication every month.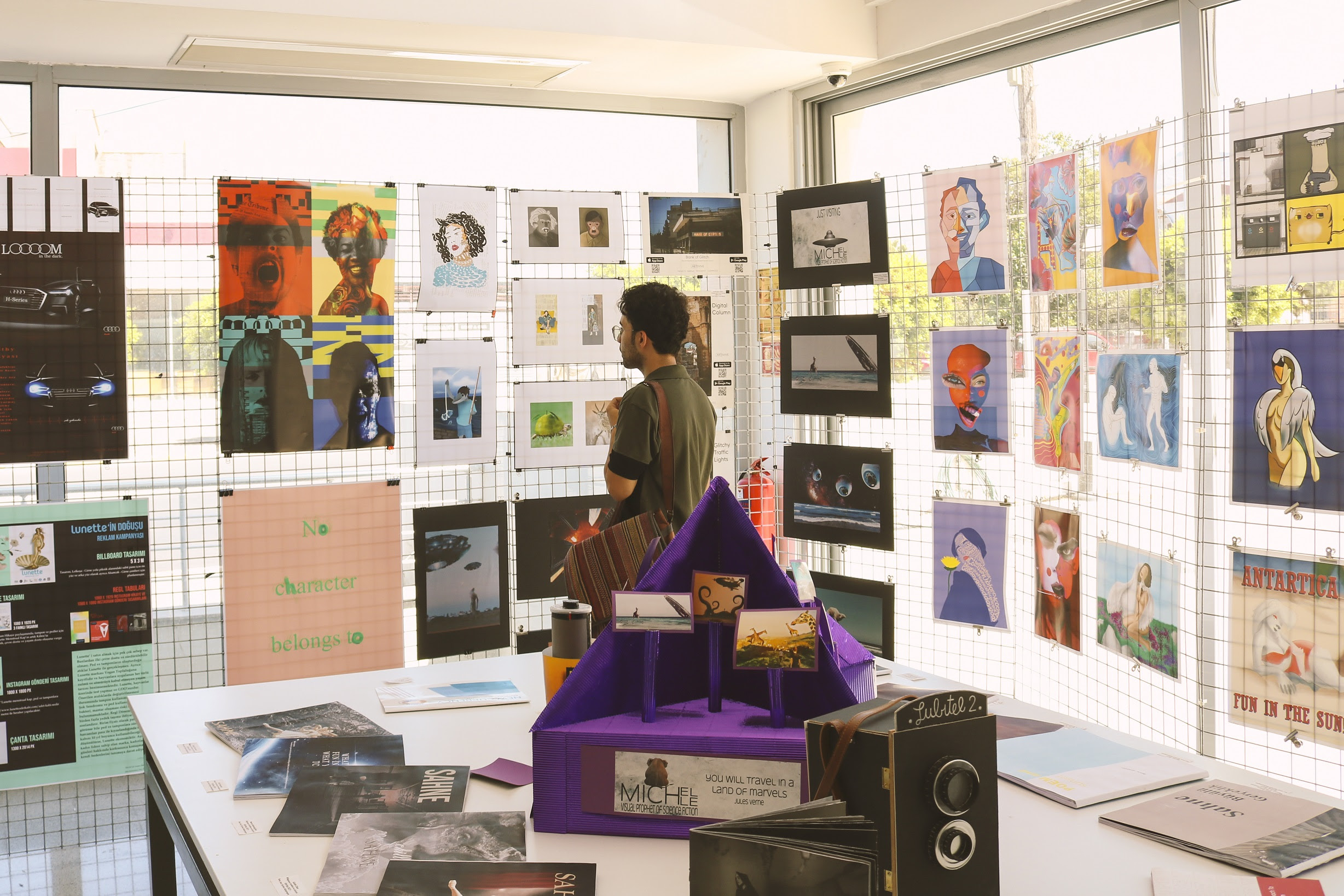 A showcase of student designs 2021. Photo by Fulya Ovacılı

The ARUCAD Department of Plastic Arts offers its students a double degree opportunity based on the cooperation agreement signed with Manchester School of Art (MSoA) affiliated to Manchester Metropolitan University in the United Kingdom (UK).
VISION
ARUCAD aims to fill the perceived absence of world-class art and design education in Cyprus and the Mediterranean region, thereby fulfilling contemporary needs and requirements. Through its interdisciplinary, cross-cultural programs the University raises the bar in standards in the fields of art, design and communication, with the intention of contributing to cultural and intellectual life, locally, regionally and globally. Its approach highlights the fluid, transitive and hybrid nature of art, design and communication today. ARUCAD is an ambitious incubator of teaching and learning excellence where students will be trained to conduct high-level research; articulate theories and practice of visual production; recognise and appreciate creative excellence of the past and present; become sensitive to gender, racial and religious difference; comprehend issues of ecological, environmental and ethical visual art production in the hope of generating quality, original works. To this end, ARUCAD provides state-of-the-art facilities, a world-class library and esteemed artist-designer educators.

ARUCAD's vision is to become the educational hub of assorted cultures in Cyprus and the Mediterranean region, which will transcend the historical local bias favoring scientific knowledge over visual, creative thinking. ARUCAD is making preparations to open the Faculty of Music and Performing Arts for the next academic year and projects to create an important ground for overcoming the academic and production-oriented deficiency in its geography. ARUCAD is committed to bringing the University and the wider public together. This is a radicalisation of conventional attitudes towards art's role in society, as ARUCAD believes art and society are one.

THE ARKIN RODIN GALLERY
ARUCAD hosts 27 pieces of the most important works of the world-famous French sculptor Auguste Rodin in The Arkın Rodin Collection Gallery. The collection has kept privately for years by ARUCAD's Founder Erbil Arkın and has been opened to visitors in the gallery.
The ICoD Executive Board provisionally accepted the membership application of Arkin University of Creative Arts and Design (ARUCAD) on 27 October 2021. ARUCAD joins a global community of design organisations and institutions, who jointly determine Council strategy, policy and governance through the General Assembly.