new member: chartered society of designers (united kingdom)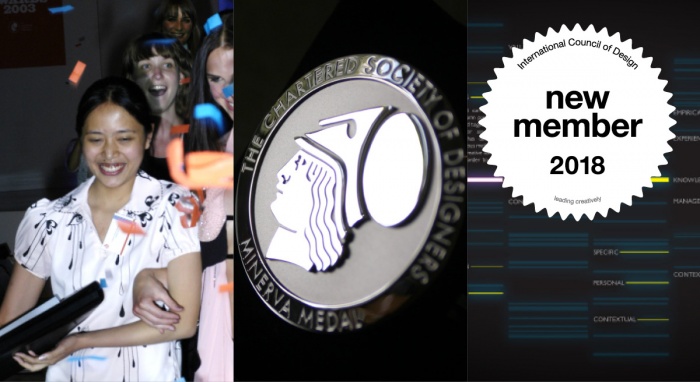 19.03.2018 ICoD news
THE CHARTERED SOCIETY OF DESIGNERS
The Chartered Society of Designers, originally known as the Society of Industrial Artists (SIA), was founded in 1930 in London by an influential group of designers whose vision was to establish design as a 'recognised profession'. From the outset their mission was to promote the highest standards of professional design practice and to foster the study of design across all design disciplines. By the 1960s as design was gaining recognition, the Society had changed its name to the Society of Industrial Artists and Designers (SIAD) and had been instrumental in the setting up of The International Federation of Interior Architects/Designers (IFI), the International Council of Societies of Industrial Design (ICSID) and the International Council of Graphic Design Associations (ICOGRADA, now ico-D).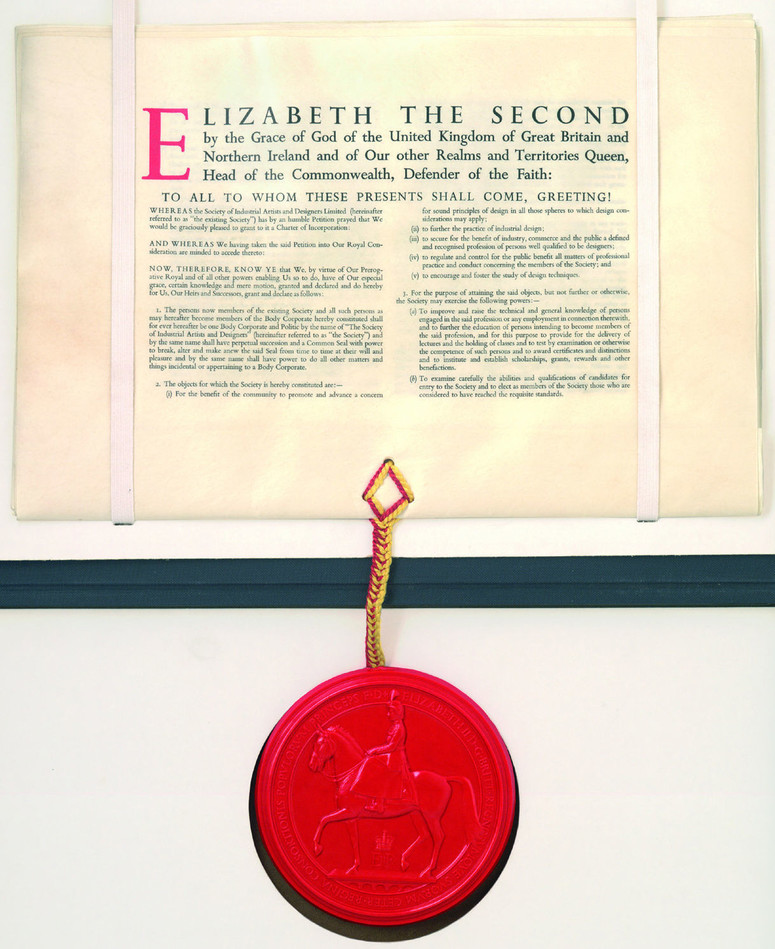 The CSD Royal Charter granted in 1976.
After 46 years of achievement, the Society was rewarded with the ultimate recognition of being granted a Royal Charter by her Majesty Queen Elizabeth II in 1976 when, at the same time, HRH The Duke of Edinburgh, a life-long champion of good design, became the Society's Patron and remains so today. By the 1980s, the Society had adopted its current name recognising its chartered status.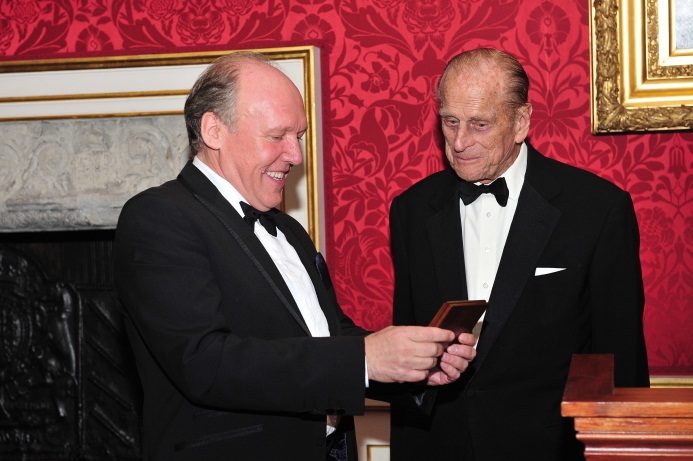 The Duke of Edinburgh presenting the Minerva Medal to Jaguar Land Rover designer Ian Callum.

The history of design runs side by side with the history of the Society which lists renowned past and present members and fellows such as: Sir Kenneth Grange OBE, Alan Fletcher, Mervyn Kurlansky, Abram Games, Sir James Dyson, Zandra Rhodes OBE, Mary Quant OBE, Baron Foster of Thames Bank (Sir Norman Foster), Lord Rogers of Riverside (Sir Richard Rogers), Sir Terrance Conran, Lord Snowden, Sir Terry Farrell, Quentin Blake OBE, Milner Grey, Misha Black and Sir Hugh Casson.
Not all CSD members are so fortunate in achieving such notoriety, however they all have one thing in common in that their work and practice has been reviewed by their peers who have concluded that they are professional designers and therefore worthy of recognition by membership.

As well as operating a membership initiative to support designers, CSD also collaborates with design education via the CSD Course Endorsement Programme (CEP) which offers four levels of engagement, recognising design and design related courses and training that prepare students for a career in design and assisting them in the transition 'From Learning to Earning' ™.
CSD acknowledges those who achieve at the highest level with various awards including the CSD Minerva Medal and the Prince Philip designers Prize established by our Patron in 1959. Past recipients include: Saul Bass, Robin & Lucienne Day FCSD, Alberto Alessi, Jean Muir FCSD, Achille Castiglioni, Milton Glaser, Dieter Rams, Willy de Majo FCSD, Charles Eames, Tapio Wirkkala, Jan van Krimpen and Mario Bellini amongst others.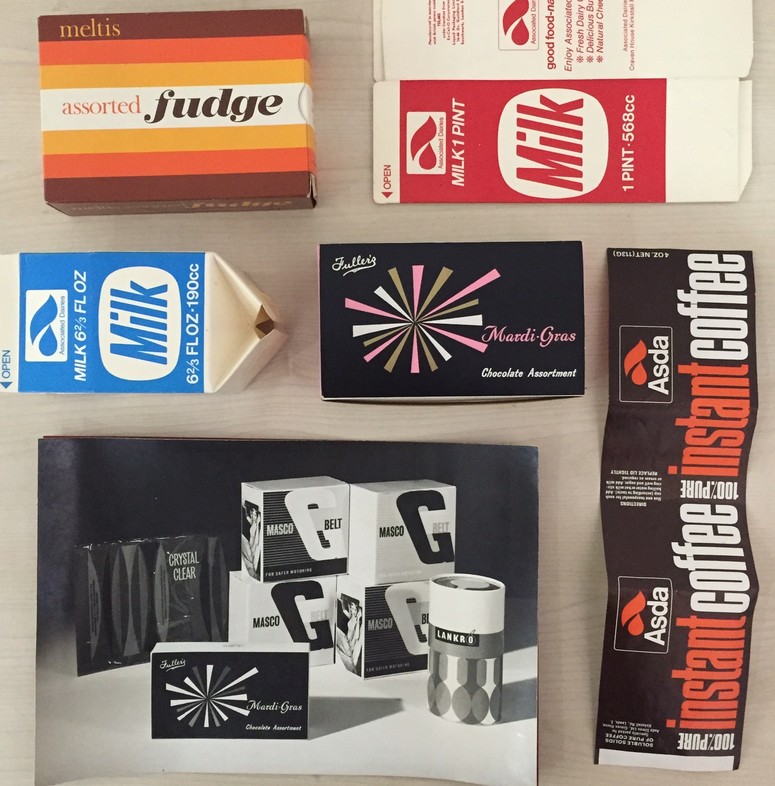 CSD members donate work to the CSD Archive.

However, we also acknowledge those starting out in their career with a range of student awards ranging across all disciplines, whether it is our annual CEP prize, major awards sponsored by others or through The Prince Philip Student Design Awards.
Everything we do, whether our membership programme, CEP programme, awards, services, benefits, training, etc. is all underpinned by our framework for professional design CPSK. It considers a matrix of competences common to every designer in whatever discipline, Creativity, Professionalism, Skills and Knowledge, which harmonises with benchmarks for those in other professions with whom designers do and will need to work with in a future multidisciplinary global design landscape.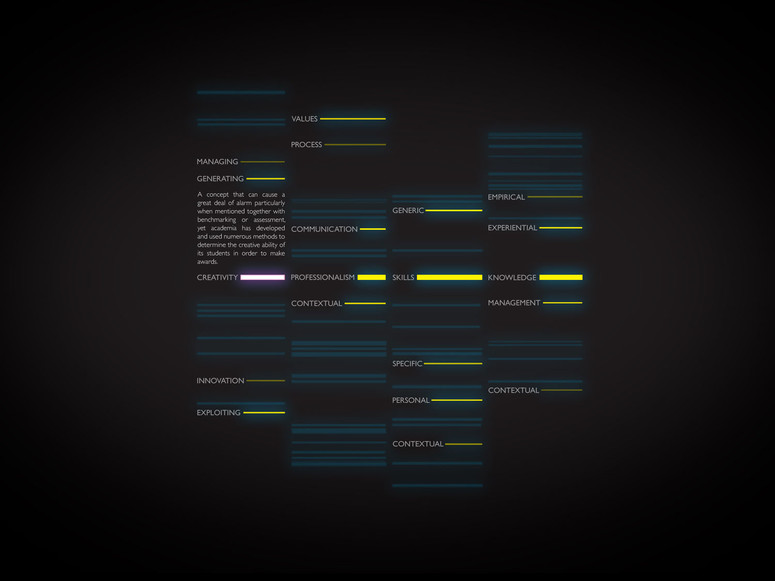 CPSK Framework.

After 85 years of working towards a recognised profession of design, our charter objective, the Society achieved its goal in 2015 with the granting of powers from the sovereign to set up and maintain The Register of Chartered Designers. The Register may award the title of Chartered Designer to those who successfully complete The Pathway which requires applicants to demonstrate and commit to the development of their competences aligned to the CPSK framework.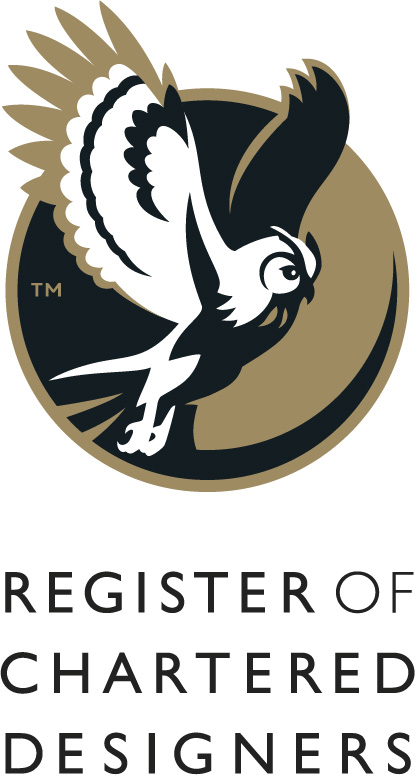 The Register of Chartered Designers identity designed by Chris Mitchell FCSD.
The Register also has the power to collaborate with, licence and/or recognise other international design related professional bodies in awarding Chartered Designer status to their members.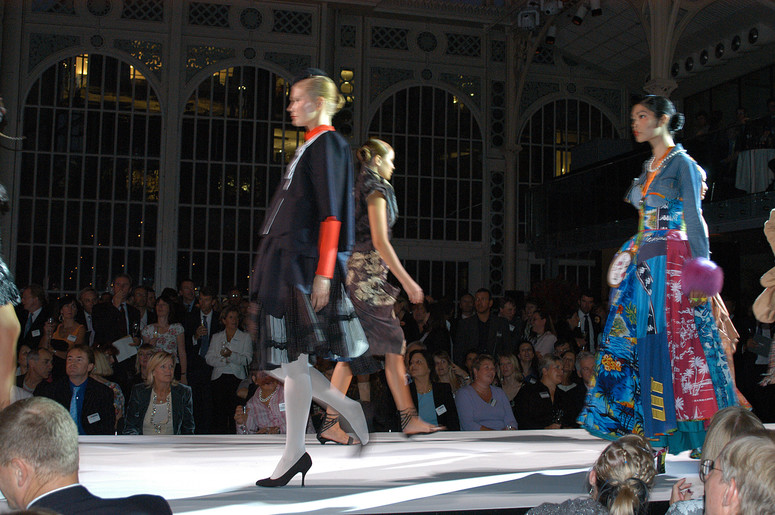 Student fashion: Students display their creations on the CSD catwalk.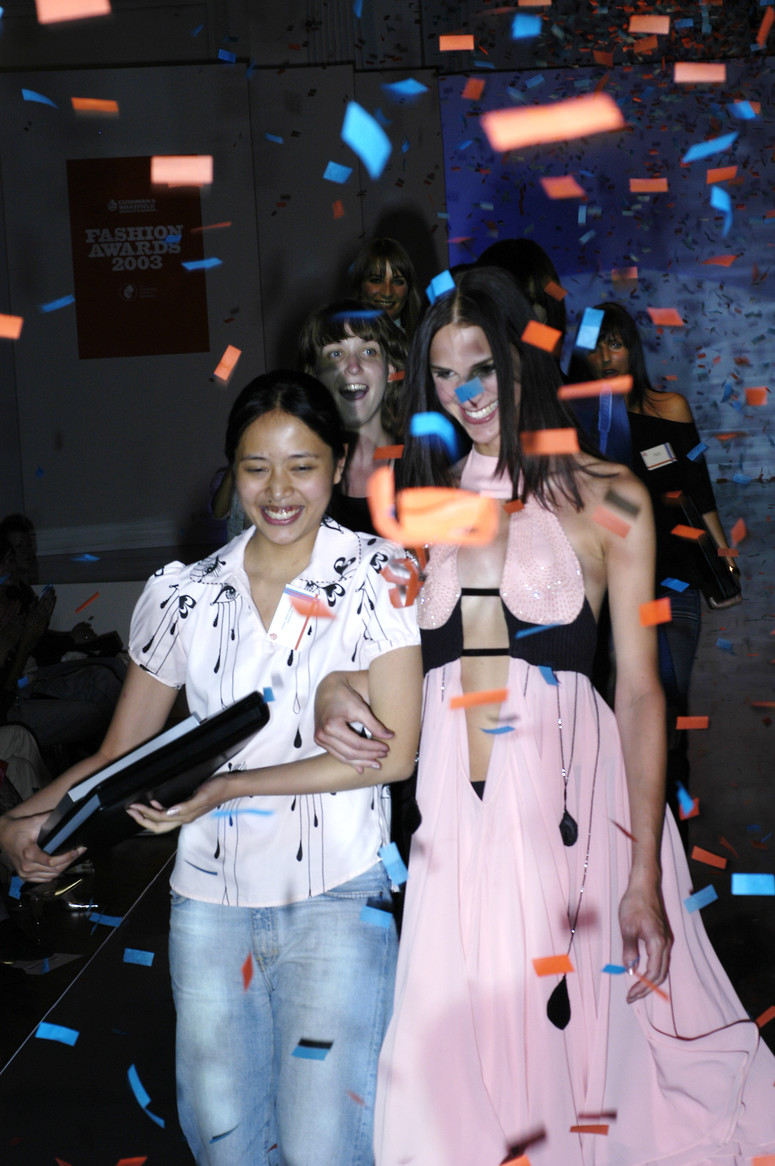 CWHB: A student wins the CSD Fashion Award prize of £5,000.
For almost a century, the Chartered Society of Designers has supported and championed designers around the world, in all disciplines, at all stages of their career and in many countries, whether working as sole practitioners, within a consultancy, as part of an in-house design team, teaching, researching, managing or studying design. CSD is pleased and excited about sharing this heritage with ico-D.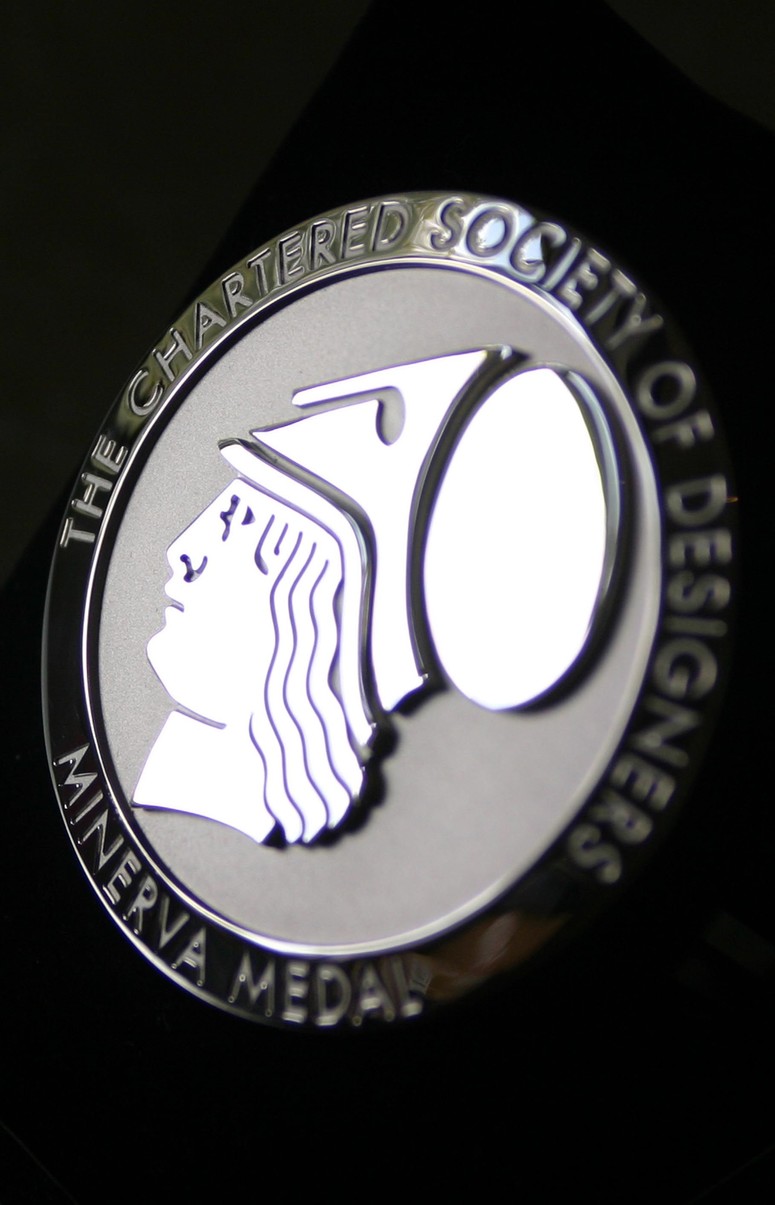 CSD Minerva Medal.