new member: escuela superior politecnica del litoral (ESPOL) (ecuador)
02.10.2023 Member news
ICoD is pleased to welcome new Member Facultad de Arte, Diseño y Comunicación Audiovisual (FADCOM), part of the Escuela Superior Politecnica del Litoral (ESPOL) (Ecuador). As part of an engineering university, ESPOL plays a role in society to bridge the gap between art, design, and technology, making them a unique institution in education.
ABOUT
Founded in 1958 and located on the outskirts of the bustling city of Guayaquil, the College of Art, Design, and Audiovisual Communication, Facultad de Arte, Diseño y Comunicación Audiovisual (FADCOM) is part of the academic sphere of the Escuela Superior Politécnica del Litoral (ESPOL) university. FADCOM has a dynamic approach to creativity, blending seamlessly with a commitment to local and global positive change.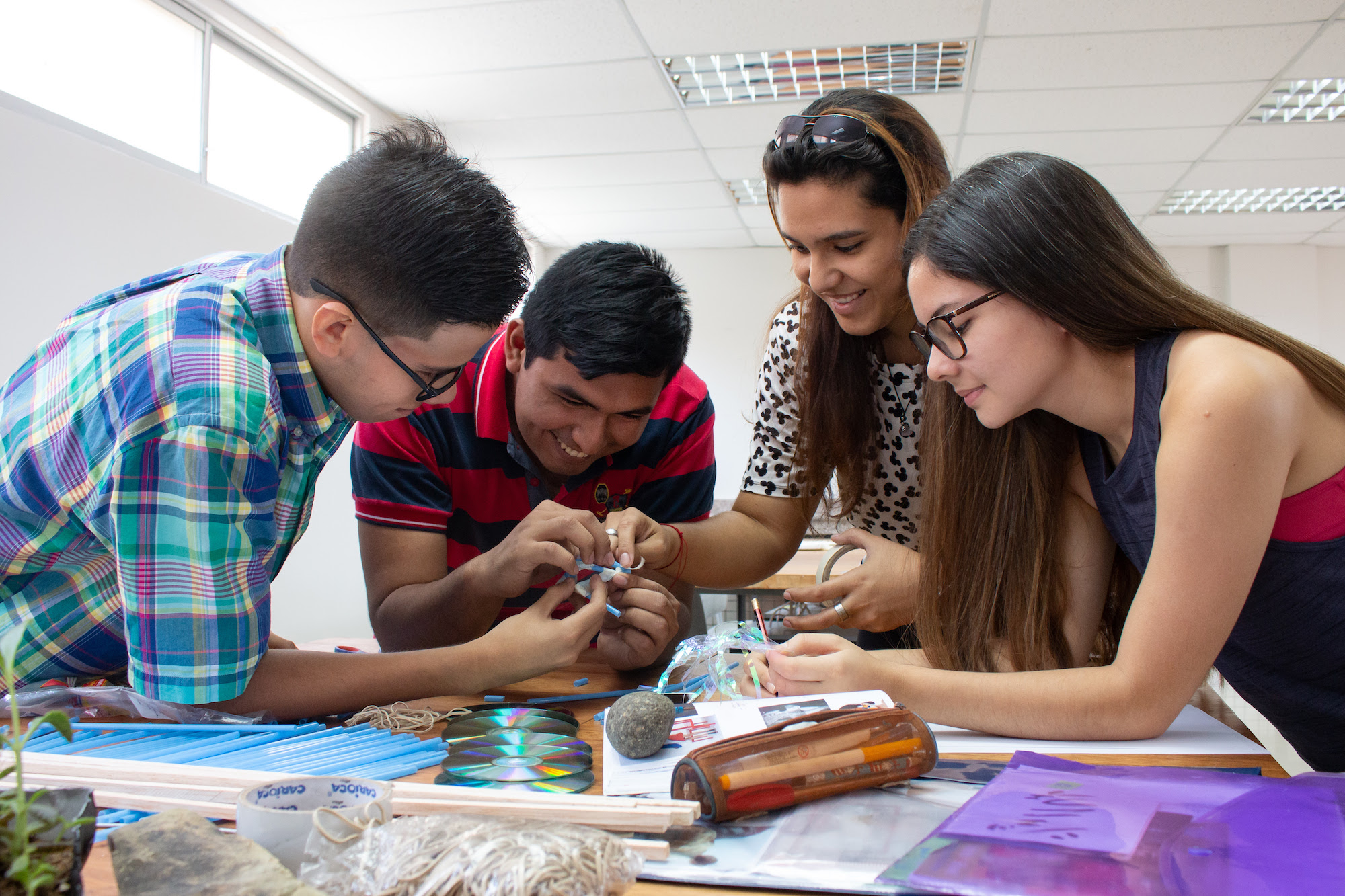 Facultad de Arte, Diseño y Comunicación Audiovisual (FADCOM), part of the Escuela Superior Politecnica del Litoral (ESPOL) (Ecuador) promotes the self-expression, creative realization, and passion, as a source of knowledge and experimentation
FADCOM has three undergraduate programmes, including Production for Media Communications, Graphic Design, and Product Design. These programmes are the keystones of the school's commitment to fostering design excellence. It is notable that, in Ecuador, "licenciaturas" degrees are equivalent to bachelor's degrees in fine arts in the United States, showcasing the depth of knowledge and skills their students acquire. FADCOM graduates go on to play a role in various sectors, from advertising agencies to design studios, packaging design, and TV production studios.
COLLABORATIVE DESIGN PROGRAMMES
FADCOM is passionate about preserving local cultural heritage, promoting design exchange programmes, enhancing digital and visual communication, and fostering entrepreneurship. One unique aspect of FADCOM is their synergy with ESPOL's engineering programmes. This collaboration has allowed the school to infuse design methodology into a range of fields, leading to innovative problem-solving approaches.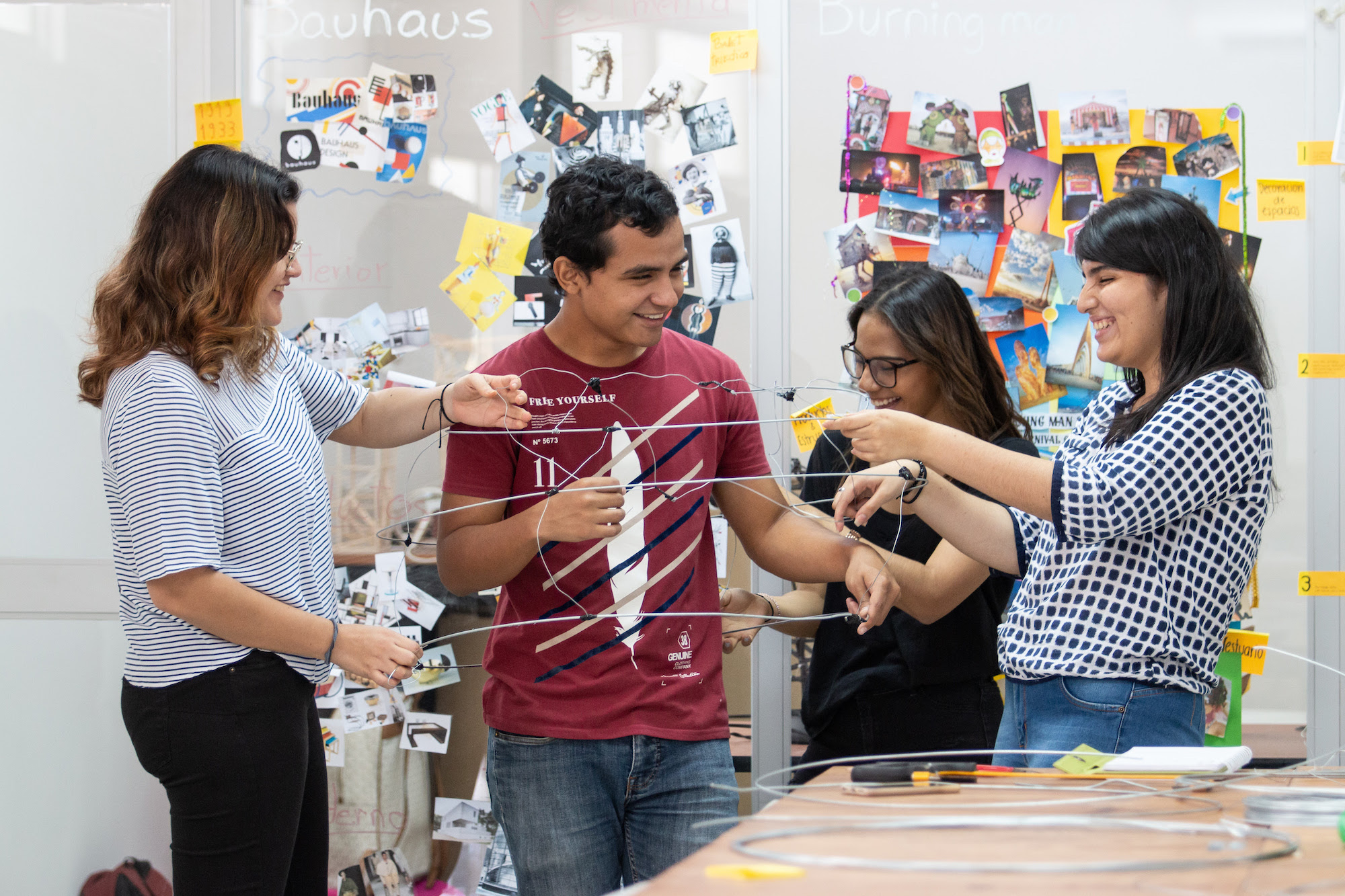 Graphic Design programme at FADCOM
The Graphic Design programme trains professionals in the field of graphic visual communication, enabling them to create solutions such as advertising campaigns, signage, booth designs, graphic elements for editorial projects, animation, and video games using technology tools, concept development, planning, and graphic and advertising production. A graduate in Graphic Design is equipped to design and create advertising, informational, and corporate communication campaigns, leading or collaborating in multidisciplinary teams.
The Product Design programme educates professionals in the field of industrial design, enabling them to apply scientific, aesthetic, psychological, and technological principles to meet market demands and create new products. Their key tools are creativity, conceptual thinking, ingenuity, and design, in an ongoing process of development and innovation. A graduate in Product Design is trained to conceive, design, and build products while integrating design, manufacturing, and business criteria.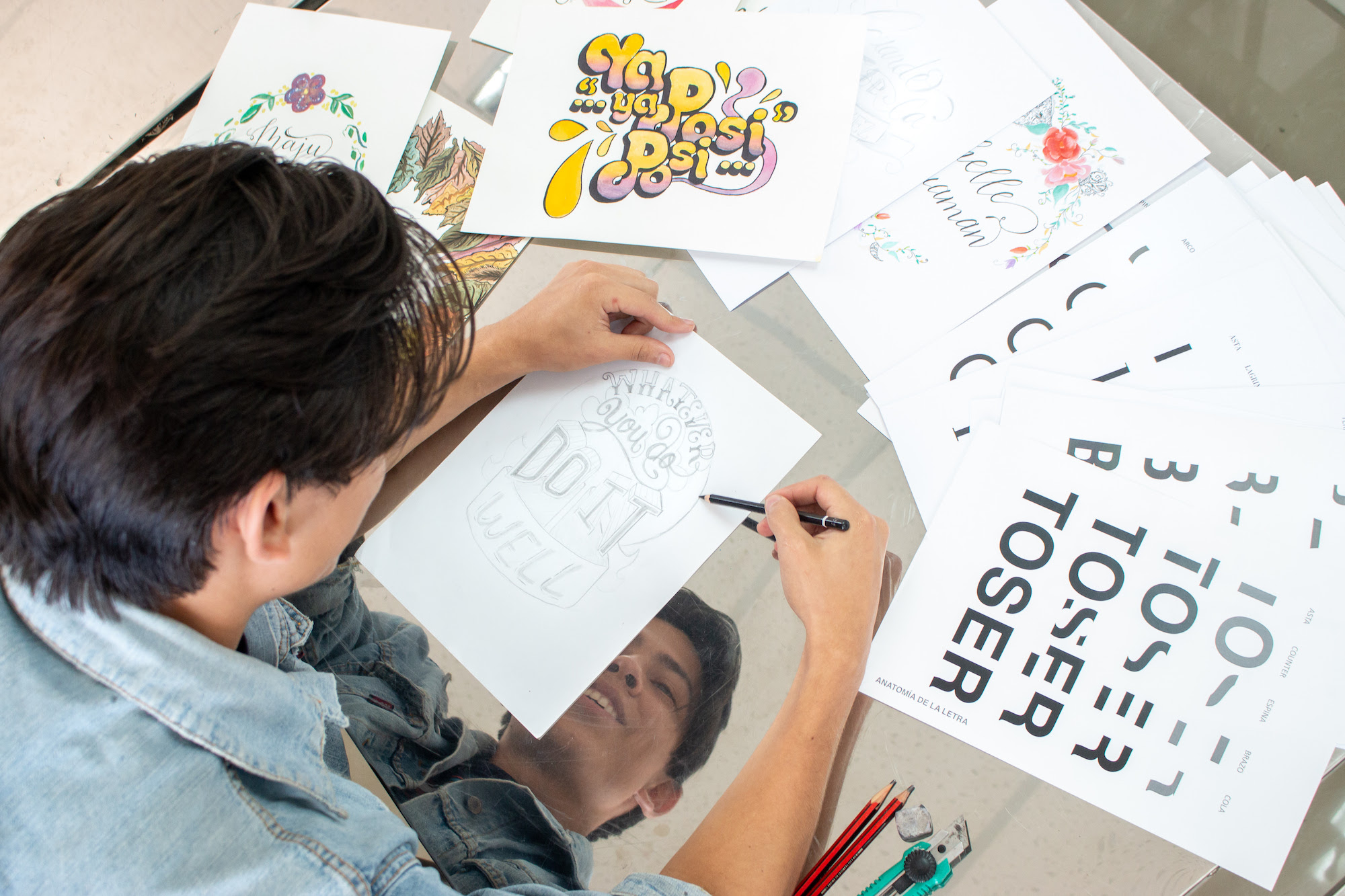 Product Design programme at FADCOM


The Media Production programme focuses on innovation, creativity, and research using technology and new media. It enables students to develop practical and theoretical knowledge in mastering various languages used in audiovisual media, such as television, film, radio, video, and multimedia platforms. This includes understanding the origins and evolution of each medium, as well as grasping the processes involved in creating, producing, and distributing audiovisual products across different stages. It combines imagery, sound, and aesthetics in line with technical and artistic quality standards. A graduate in Media Production is equipped to lead multidisciplinary teams in producing audiovisual content based on societal needs
SPECIAL PROJECTS
As part of an engineering university, ESPOL plays a unique role in society in bridging the gap between art, design, and technology. Their commitment to research and innovation is through three distinctive research lines:
Design, Culture, and Sustainability: Academic programs and research projects are dedicated to finding innovative solutions that address real-world challenges while preserving cultural heritage and promoting sustainable practices.
Audiovisual Communication, Society, and Culture: Students and researchers are at the forefront of understanding the evolving dynamics of media in modern society, contributing to informed discourse and cultural enrichment.
Art and Technology: The university fosters creativity that embraces cutting-edge innovations. The faculty explores the endless possibilities of art and technology integration, pushing boundaries and creating ground-breaking works that redefine artistic expression.
RESEARCH
FADCOM's Ñawi journal has been a vital platform since 2017 for publishing academic work related to Art, Communication, Aesthetics, and Design. While the university prioritisse issues connected to Latin America, they warmly welcome contributions worldwide, ensuring a global perspective.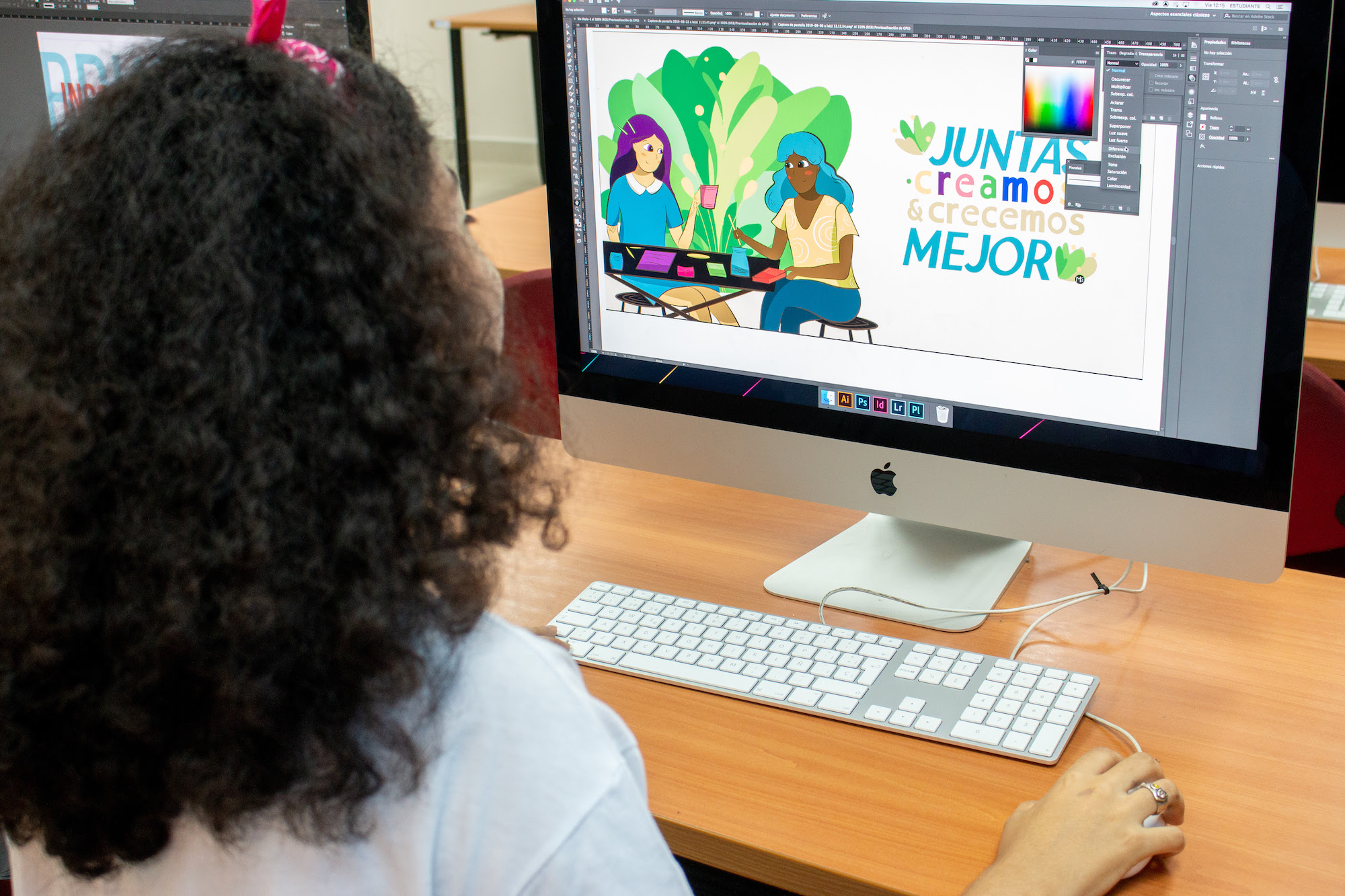 Graphic Design programme at FADCOM
In essence, FADCOM stands out in their commitment to holistic education, research excellence, and their role in promoting positive change by combining the power of engineering with the creativity of art, design, and communication. The university invites fellow scholars and creators to join them in this exciting journey toward a more innovative and interconnected future.
FUTURE VISION
FADCOM is working to become a faculty with exceptionally high national and international standards, setting the benchmark in the generation of artistic, cultural, and industrial production. Their goal is to seamlessly integrate creativity, engineering, and technology to lead in the creation of innovative solutions that address societal challenges while preserving cultural heritage and promoting sustainability. Through a dedication to excellence, research, and a global perspective, FADCOM aspires to be a beacon of inspiration, forging new pathways in art, design, and communication, and making a meaningful impact on our ever-evolving world.
A warm welcome from ICoD's Member network!
ICoD Member Page: Escuela Superior Politecnica del Litoral (ESPOL) (Ecuador)
FADCOM Facebook: https://www.facebook.com/Fadcom.Espol
FADCOM Twitter: https://twitter.com/FadcomEspol
FADCOM Instagram:Instagram:https://www.instagram.com/fadcom.espol/?hl=es