new member: zhuhai macau design centre (china)
23.07.2020 ICoD news
All photo credits to Zhuhai Macau Design Centre
ico-D is pleased to welcome new Member (China) founded by Member Macau Design Centre (MDC) (China) and the Zhuhai Huafa Group as part of the of an innovative multi-functional initative designed to promote Macau's cultural and creative industries.
ABOUT
Founded by the Macau Design Centre and the Zhuhai Huafa Group, Zhuhai Macau Design Centre is aims to gather resources of creative design from domestic and overseas areas; encourage their studios to run their businesses with creativity; and to promote the diversification of the creative design industry from both Zhuhai and Macau.
Zhuhai Macau Design Centre is developed and operated by planning teams from Zhuhai and Macau including platform operating, market planning, exhibition organising, course planning of Macau Design Centre; and the huge market resource network of Zhuhai Huafa Group, to develop a 'one-stop' public service platform.

FACILITIES AND SPACES

Zhuhai Macau Design Centre is located on the 12th – 13th floors of Zhuhai Tower, with a total area of 5,200 square meters, providing 20+ independent studios and multifunctional spaces to local designers and design companies to develop their brand and business, enabling them to run their business with creativity.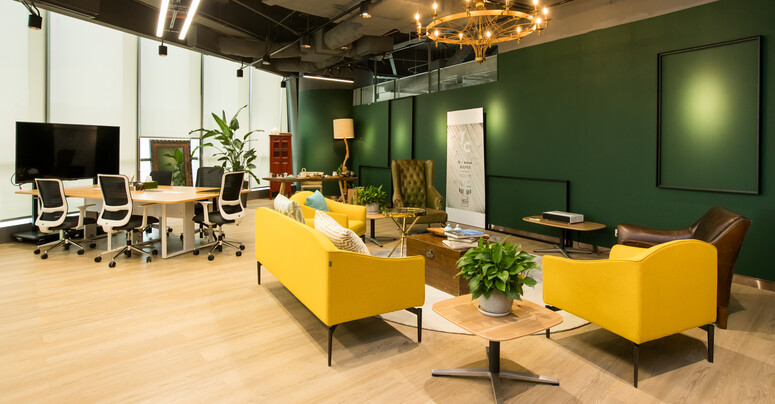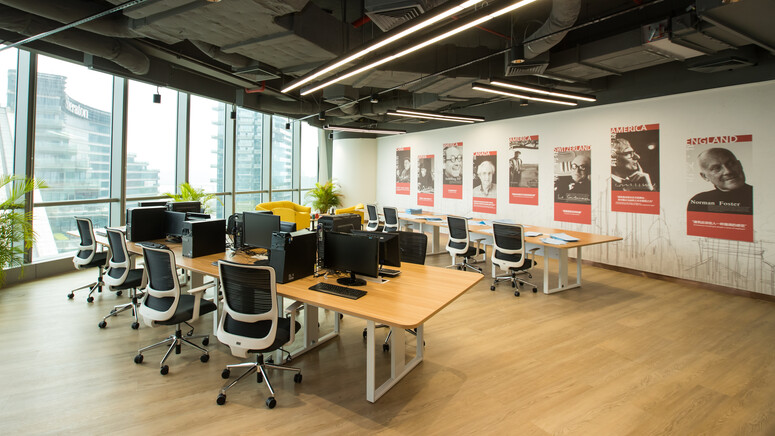 Design studios in Zhuhai Macau Design Centre

The 'multifunctional common space' is located on the 13th floor, equipped with comprehensive facilities for the studios to use for different kinds of activities and business meetings, including "Macau Design Exhibition Hall", a common creative space, a common official space for international design organisations, a common meeting room, and a seminar and activity hall.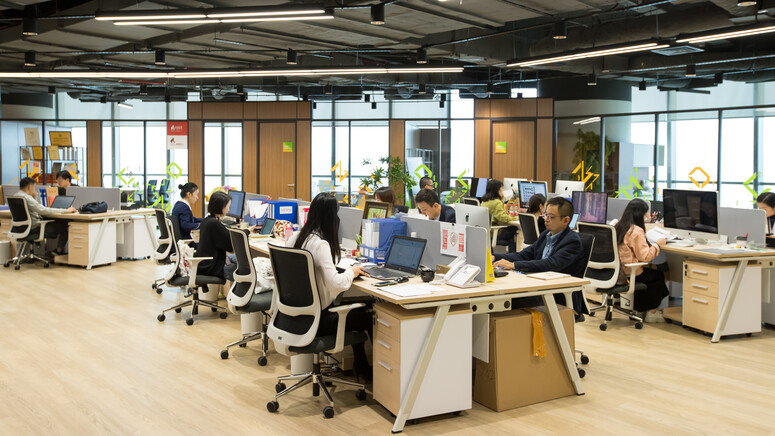 Official working space of Zhuhai Macau Design Centre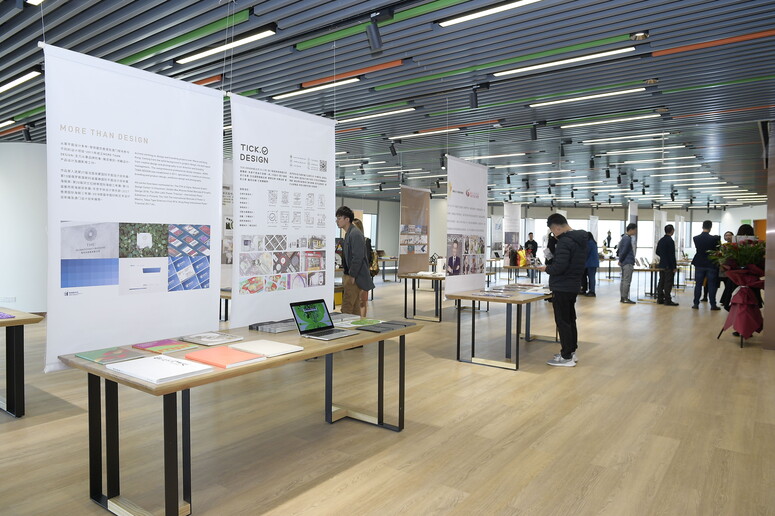 Exhibition hall for Macau ad Zhuhai design companies and designers
ACTIVITIES
Zhuhai Macau Design Centre provides platform operation, professional planning services, organises design-related courses and workshops, and assists in product development, exhibitions and fairs. They provide professional support services to match the various developing phases of the companies they serve, including the integration of design service, finding investors and business partners, project matching and talent matching, assisting in the development and operations of the design project in the industry — like IP development, investment, and internet service — to provide overall production support service for the design company. Additionally they locate suitable expos or fairs globally for the design companies to join, organising different companies and brands to join the expo or fair through a system of public recruitment. Importantly, they collaborate with the local design institute to offer professional design-related courses and workshop with a discount for the design companies.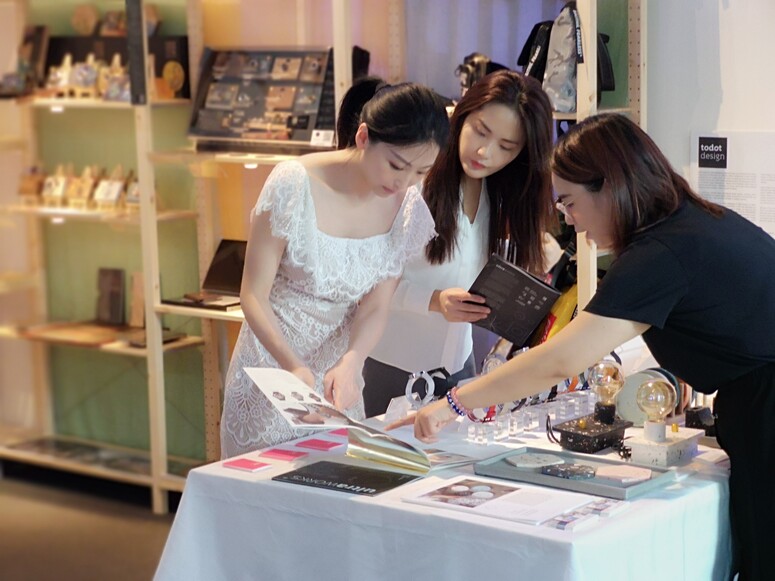 Zhuhai Macau Design Centre joining the Bangkok Design Week 2020 with several design brands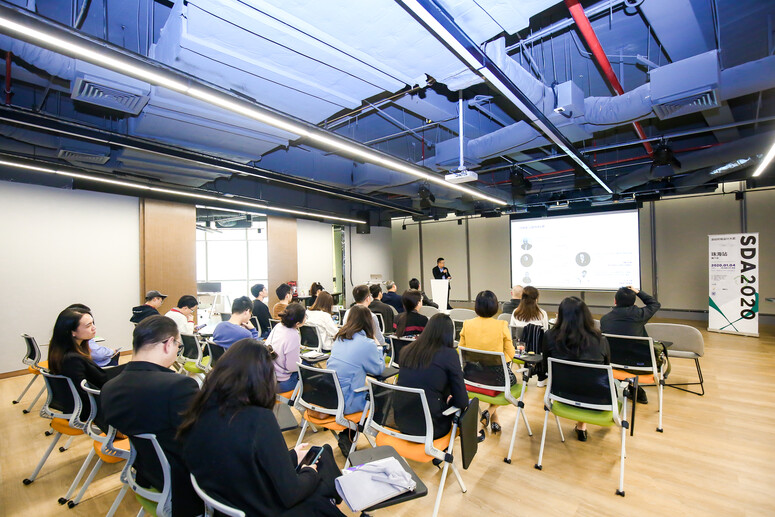 The SDA introductive seminar held at the Zhuhai Macau Design Centre
VISION
The establishment of Zhuhai Macau Design Centre provides ample market and network resources for local Macau companies which assists in solving the problem of understanding the market operation in Mainland China. Their hope is that the platform can develop into a 'nationwide professional design service platform', targeted to meet the huge design demand within the Greater Bay Area in the next ten years. They want to work with different design enterprises to improve the career of Macau designers, to open new market and opportunity for the local design enterprises, and to assist the development of their brand and business.
LINKS
ico-D Member profile page: (China)
Official website: Zhuhai Macau Design Centre