the council announces two new corresponding entities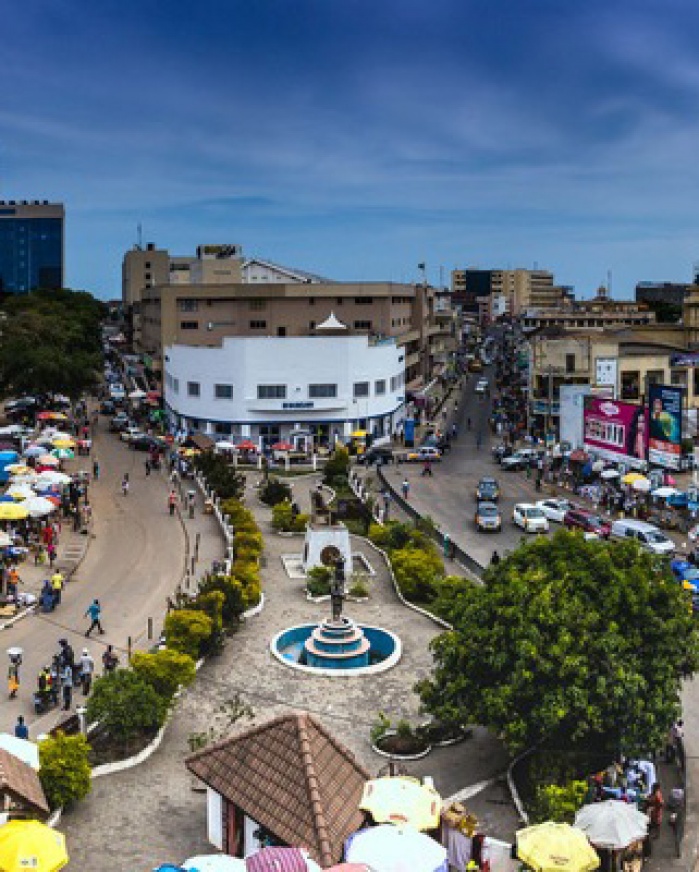 18.06.2018 Announcements
Accra (Ghana) (photo credit: David Arthur)
The "Corresponding Entity" (CE) status was established to support emerging design associations who are not yet eligible to become Members.
Not a membership category, the "Corresponding Entity" status was introduced in the Bylaw changes of 2013 as a way to offer support to design communities in regions just beginning to organise themselves through the creation of professional associations. The Council recognises the difficulty of creating these kinds of organisations, especially in emerging economies. The Corresponding Entity status serves to provide support through sharing of industry standards and information, access to an international community and invitation to sit at international meetings to network, benchmark with related entities and relationship building with the ico-D Community.

From the ico-D Bylaws:
«Corresponding Entities: Membership-based Professional organisations whose objects are to influence and raise standards of design, whose activities are deemed important by the Council, but ineligible to be appointed to provisional membership, may be recognised as Corresponding Entities for a period of 24 months by the Executive Board.»

This May at the Board Meeting of 25-27 May in Vilnius, Lithuania, two entities were granted this status by the ico-D Executive Board: DesignGhana and DesignLaos. The status requests were approved based on the strategic development plans of the organisations and the context of their countries' design environment. These entities will be the first to explore the Corresponding Entity process with ico-D, whose goal is to assist in strengthening the professional design status of the organisation in order to ultimately be eligible to join the ico-D membership as full Members.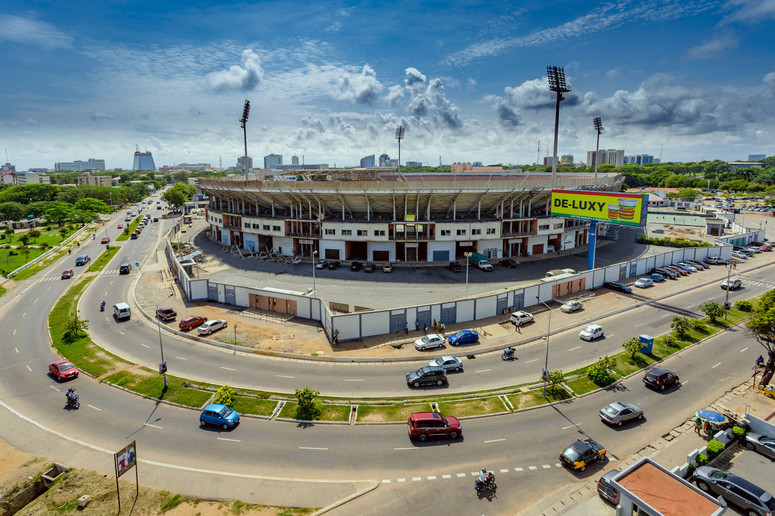 ico-D Regional Meeting ASEAN 2018 in Kuala Lumpur Mr Praseuth Banchongphakdy (right) Bluegrass Founder and Principal and spokesperson for DesignLaos.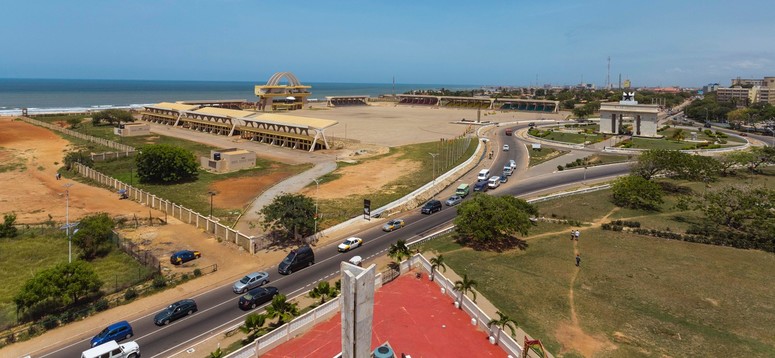 Accra Sports Stadium (photo credit: David Arthur)

DesignGhana is a non-profit inter-university initiative comprising design educators, researchers, and design advocates. Established in 2017, its prime goal is to be the thought leader and advocate for Design and Systems Thinking in Ghana. ico-D liason for DesignGhana, Dr Patrique deGraft-Yankson of in the Department of Graphic Design, University of Education Winneba, described the design environment in Ghana today:
"Design is slowly gaining attention as a game-changing player in national development. In collaboration with Design Council Ghana, DesignGhana plans to engage with the government, other related disciplines, and with design industry professionals. As design educators, DesignGhana wishes to explore how teaching, research and service supports Strategic Design, and what synergies can be created from interdisciplinary collaboration."
—Dr Patrique deGraft-Yankson, DesignGhana
Dr Patrique deGraft-Yankson noted the importance of commercial design and print in Ghana due to increased marketing needs for a wider range of goods and services with industrial design. While architecture and urban planning initiatives are still evolving, they are starting to address the need for greener, sustainable, and more energy-efficient infrastructure. Notably, universities instituting design programmes in Ghana are on the rise. In the last few years, four more universities have announced plans to begin design programmes and are obtaining accreditation. From this anticipated increase of design educators, DesignGhana hopes to draw new membership and the entity is now in the process of developing a timeline for its programmes with a focus on membership growth.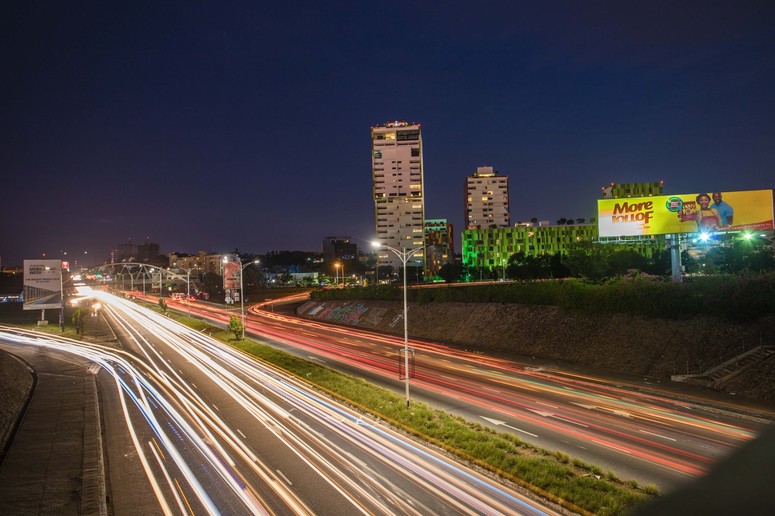 Independence Square (photo credit: David Arthur)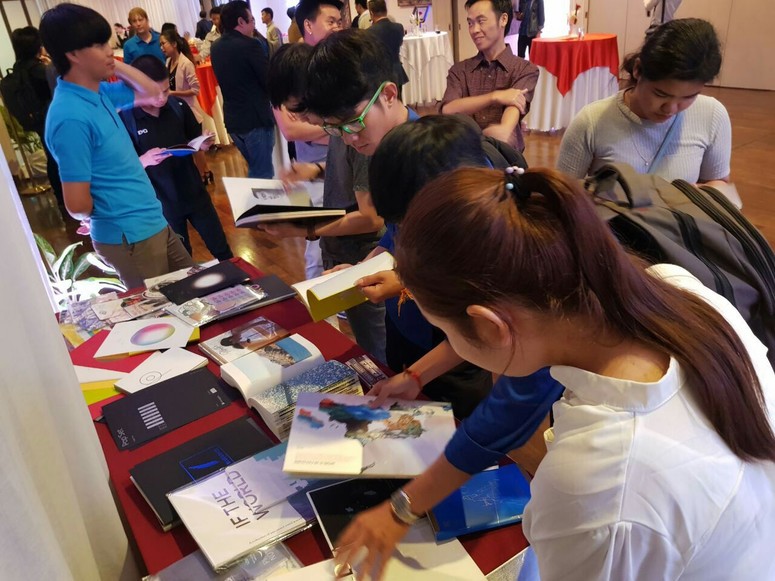 Tetteh Quarshie Interchange (photo credit: David Arthur)

DesignGhana recognises that the Corresponding Entity status in itself is substantial assistance, and that participation in ico-D activities and interaction with ico-D Members is of inestimable value.
Currently in the organisation phase, DesignLaos aims to become a national multidisciplinary design organisation. With a flourishing fashion design industry and growing product design, font design, and multimedia design industries, the Board of DesignLaos is currently working with various governmental bodies, non-profit groups and businesses to support and develop the formation of the organisation. The aim is to widen the network and increase business opportunities for designers in Laos. They wish to improve economic growth for the country by encouraging design strategy and methodology across various professional, technological and artistic sectors. DesignLaos acknowledged the value of being an ico-D Corresponding Entity, a status which will provide credibility as they reach out to new members.
DesignLaos was inaugurated during World Design Day 2018 27 April 2018 at the Mercure Hotel in Vientiane (Laos). (Photo credit to Kelvin Wee).
Read the ico-D feature Regional Meeting ASEAN sparks new design network in Laos .
The Council and its Members have much to gain from this new category. Both Africa and South-East Asia are rapidly growing markets, with a very high percentage of young people. These economic growth spurts offer unique challenges for countries that need to accommodate increasing populations while managing ecological constraints, resource optimisation, technological leaps and the challenges of rapid urbanisation. Designers in these countries can and should be part of the solution. Offering support to these organisations is part of a larger strategy to empower regional design entities to advocate for design and to deliver on some of the promises of the Montréal Design Declaration.
We would like to welcome DesignGhana and DesignLaos to the ico-D Community!
For inquires please contact ico-D's Membership Coordinator/Administrator Samantha Fitzgerald administration@ico-d.org