icographic 06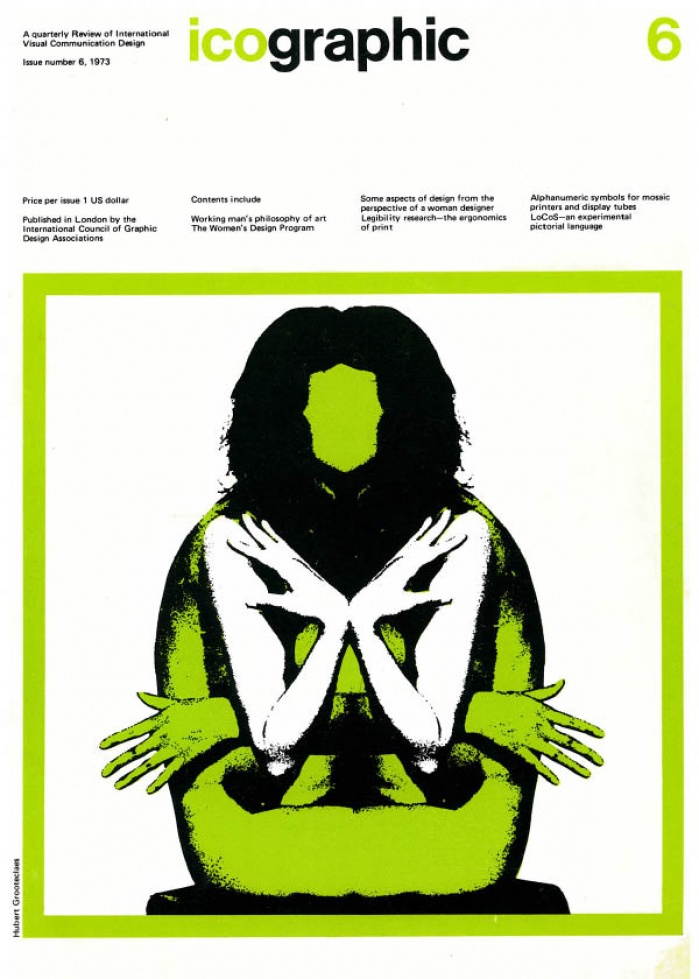 TABLE OF CONTENTS
1      Introduction
2      The working man's philosophy of art Sydney Lewis
Sydney Lewis has headed his own design and printing firm for ten years. He has just completed a sabbatical year of study at London· University reading Philosophy of Symbolic Form. He is currently a vice-president of the International Council of Graphic Design Associations
4      Some aspects of design from the perspective of a woman designer Sheila Levrant de Bretteville
Sheila Levrant de Bretteville is a young American woman designer who currently runs an architectural and design practice with her husband in Los Angeles. She is a graphic designer, teacher, critic, and mother to a three year old boy called Jason.
8      The Women's Design Program California Institute of the Arts
As she indicated in her article, Sheila de Bretteville has been connected with the Women's Design Program at the California Institute of the Arts. Because the work of this program seems to demonstrate an important attempt to embody feminist principles into a course of study, we publish a selection of work by some of its students.
12      Alphanumeric symbols for mosaic printers and display tubes J M Dirken, H van Campenhout, W Crouwel, J L de Kroes et al
Bruce Robertson and Robert Chapman are directors of DIAGRAM, a London based cooperative of statisticians and designers.
15      LoCoS-an experimental pictorial language Yukio Ota
Yukio Ota is a Japanese graphic designer who has spent a number of years in developing an experimental pictorial language. In this short article he explains the general principles upon which it operates.
20      Legibility research-the ergonomics of print Jeremy J Foster
Jeremy J Foster is a lecturer in psychology and editor of Legibility Research Abstracts. As a research fellow at the Manchester Polytechnic he conducted a programme of research into the legibility of print.
24      Note to contributors