PM2022 kaunas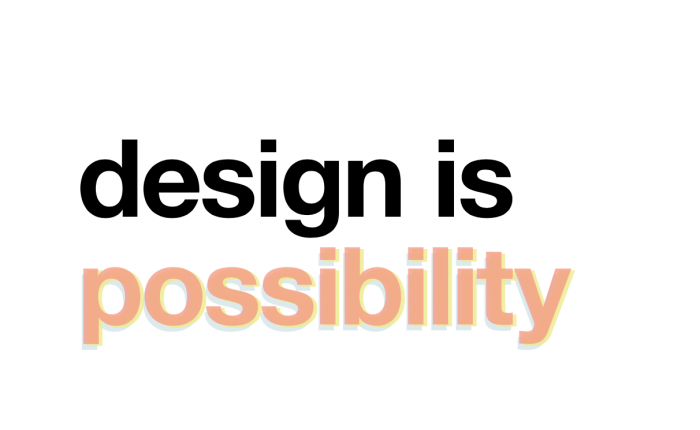 15.10.2022 Platform Meeting
Lithuania
The Council is pleased to announce that the 2022 Platform Meeting (PM2022) will be held in Kaunas (Lithuania) on 15 October 2022, preceding the Council's General Assembly. These events will be a part of the schedule Kaunas' year as European Capital of Culture. The Platform and General Assembly will be hosted by ICoD Member Lithuanian Design Association. The theme of the 2022 Platform Meeting is 'Design is possibility'.
Introduced in 2014, ICoD 'Platform Meetings' are a place for ICoD Members to gather to explore common challenges and action for change in a participative format.  Unlike the formal Assembly, the Platform format was created for a more in-depth discussion on current issues in design practice and how they impact professional associations, the teaching of design and, ultimately, the role of the Council in facilitating these exchanges. At Platform Meetings, Educational, Professional and Promotional Members work through current topics of design professionalism traversing the regions and categories.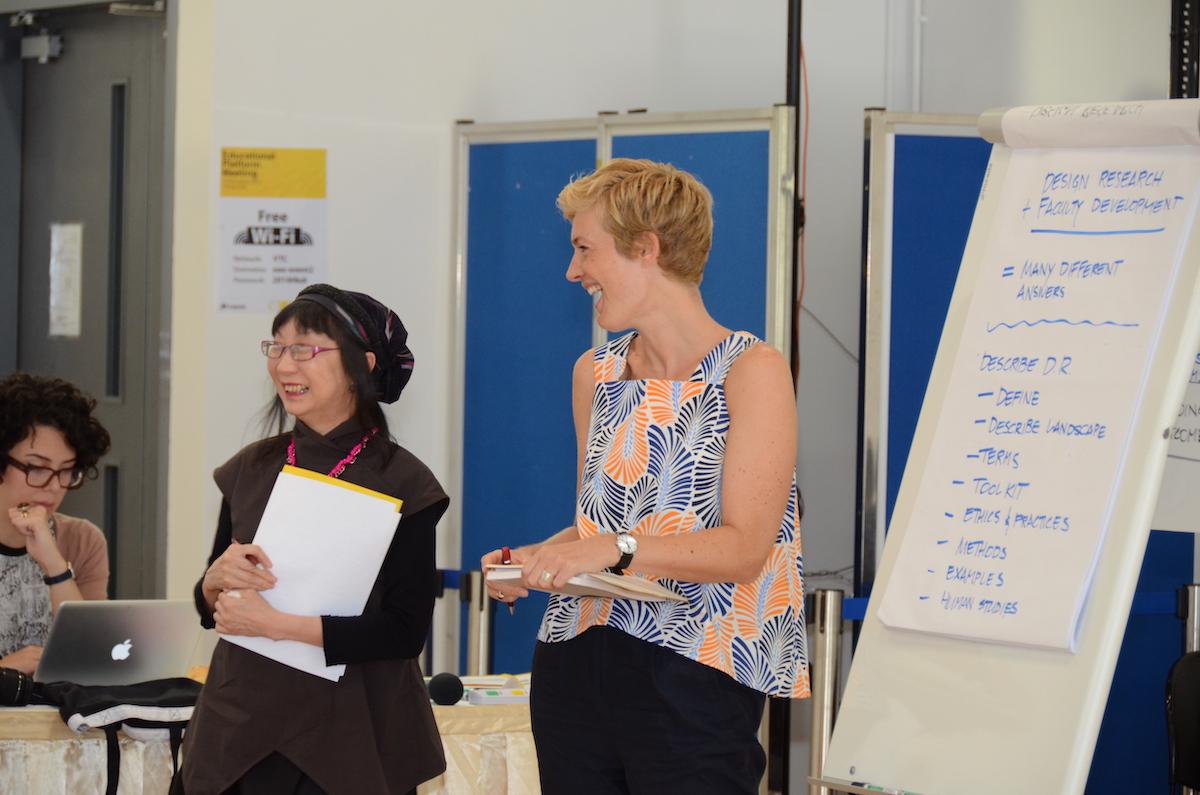 ICoD Member representatives during a workshop at the 2014 Platform in New York

2022 THEME: DESIGN IS POSSIBILITY 
The challenges presented by not only the pandemic, but climate change, population growth, and technological disruptions will further confront our societies in years to come. But we see immense potential in these complicated times. Design is well-suited to approach complex problems. As a professional community it is up to us to start positioning design and designers to confront these issues. Professional associations should be aiming to be reaching out of their silos and finding bridges to collaborate with government, city planners, industry as well as other professionals. Educational institutions need to prepare their students to see their role more holistically. Designers have a responsibility beyond their clients, to consider the well-being of humanity.

"Big hairy" problems deserve audacious solutions. Disruption is coming and designers can be a positive influence in this or be swept away in the changes that will accompany it. Our increasingly interconnected global community will need to rely on the expertise and imagination of those who are building a new kind of future, and we posit that designers can and should be a driving force in this. Design is a profoundly optimistic profession. We imagine better futures and build them, through small and large gestures.
PRELIMINARY PROGRAMME
We will explore this theme through presentations, discussions, breakout sessions and interactions between organisations. This is your hub for meeting with your fellow entities for a chance to think of the big-issues facing design today.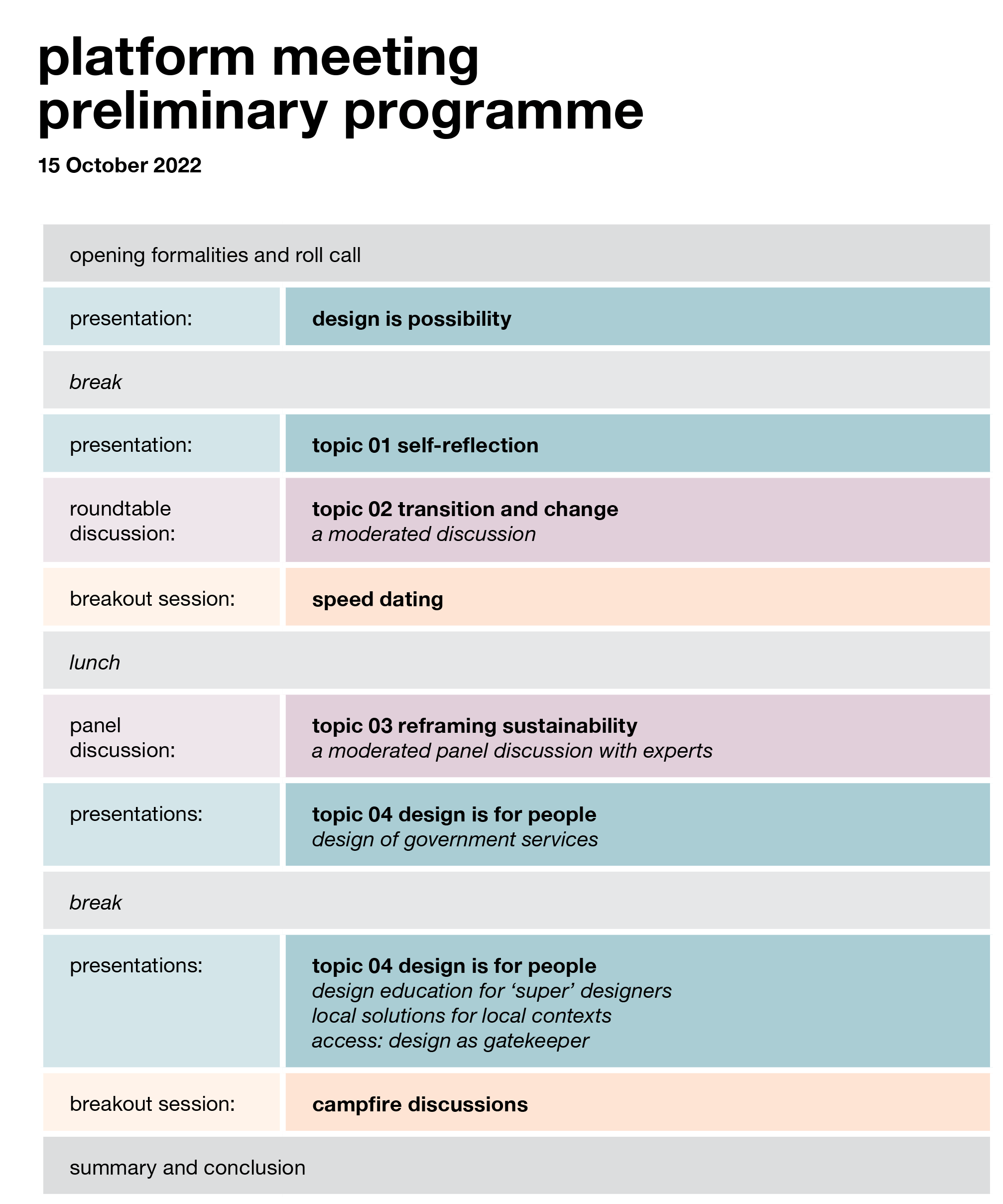 Topic 01: Self-Reflection
As design organisations and institutions, we must not be afraid to discuss, dissect and disagree on what design is, does, and can do. Self-examination is a crucial step in the maturing of any profession. There is nothing like lively debate to resolve our internal contradictions, transform our ideas, and ultimately form a solid basis for looking forward. An exploration of how we understand what we do and how we explain it to others.
Topic 02: Transition and Change 
After the sweeping changes of past years, everything has changed; yet maybe not that which we would have wished to change. We ask you: what changes are you seeing start to materialise in design? What are the movements or shifts that give you hope for structural improvements to our industry? Where and how are you seeing design used in unexpected ways? What vast potential are you starting to see emerge?
A moderated round-table discussion.
Topic 03: Reframing Sustainability
We propose that designers need to fundamentally re-frame their role within the value chain. With the climactic pressures being felt, consumption and production will drastically change. Today, designers are largely actors that work within the paradigm of making (desirable) things that will be bought and disposed of, at the request of industry. We propose that our capacity to make things desirable need not be applied in this way. What if our contribution is designing entirely new ways of thinking about consumption altogether?
A moderated panel discussion with experts.
Topic 04: Design is for People
A series of presentations on different ways in which design is refocused on the needs of people. Let's stop thinking of the benefactor of design as a consumer, to be manipulated into buying something or behaviour that benefits a corporate structure. Instead start imagining the end-user as a citizen of the world benefitting from 'good' design to increase their wellness and our societies' capacity to thrive.
A series of presentations to look into different aspects of this topic. 
Breakout Session
All participants will be invited to join small group discussions on a variety of topics pulling from the discussions of the day.
Campfire Discussions.
REGISTRATION
The Platform Meeting is open to all ICoD Members. Members can register to the Platform Meeting via the GA Registration site (link was sent to Members).
Non-Member entities and members of the ICoD Community including Iridescent Network members, IDMN members, Affiliates and Lifetime Friends or others who are interested in attending the 2022 Platform Meeting as Observers may do so by invitation of the ICoD President. To request an invitation, please contact Events Manager Elizabeth Carbonell at events@theicod.org
CALENDAR
Friday 14 October 2022  
Event hosted by the Kaunas European Capital of Culture under the theme "Human City Grid" (open to the public). For more details about this event, visit: https://bit.ly/3pGK1sO
Saturday 15 October 2022 
ICoD Platform Meeting (open to Members and ICoD Community by invitation).
Sunday 16 October 2022 
ICoD EGM (open to Members of ICoD)
ICoD 29GA (open to Members of ICoD). Visit the 29GA event page for more details.
MEETING VENUE
The Platform Meeting will be held at: 
Otto Hall BLC 2 business centre,
K. Donelaičio str. 60/62, Kaunas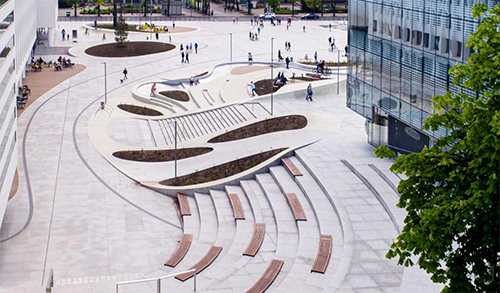 RECOMMENDED ACCOMMODATION
Limited-time special offers for participant accommodation have been secured in two hotels in Kaunas, Lithuania. We highly encourage all attendees to book as soon as possible as reservations are made on a first-come first-served basis. The promotional codes do not have expiration dates but rooms may fill up as many activities will be held in Kaunas.
Option 1
Moxy Kaunas Center, a Marriott property (Maironio g. 19, Kaunas 44250). ICoD Members may access the special rates until 10 September, space permitting, by following the method of reservation detailed below.
*The ICoD Board and Staff hotel will stay at this hotel
Special Rates
- Moxy Queen or Twin Sleeper for Single use: 67 EUR/night
- Moxy Queen or Twin Sleeper for Double use: 75 EUR/night
All the rates are per night, including breakfast and VAT. City tax is additional 1 EUR per person, per night. Parking not included. The group room rates listed above are NET non-commissionable.
Method of Reservations
To reserve, contact the hotel directly at e-mail address reservations@moxykaunas.com with code ICOD2022 (this code must be given in order to receive the rate)
All reservations must be guaranteed with a major credit card or by 100 % pre-payment. The Hotel will not hold any reservations unless secured by one of the above methods. Guest may pay for reservations individually by bank transfer in advance or up-on arrival.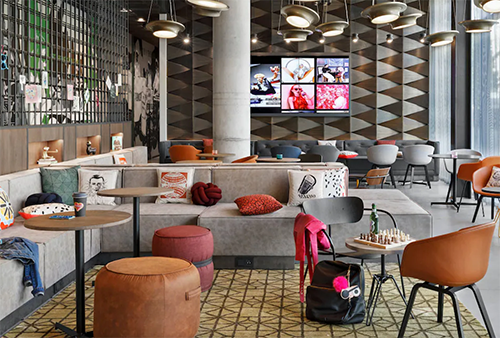 Option 2
Radisson Hotel Kaunas (K. Donelaičio 27, Kaunas, 44240, Lithuania). ICoD Members receive a 15 % discount, the promotional code is: KUN22
CONTACT
Send any ICoD Event related inquiries to Event Manager Elizabeth Carbonell events@theicod.org
This Event page will be updated regularly.