2010 Adobe® Design Achievement Awards jury announced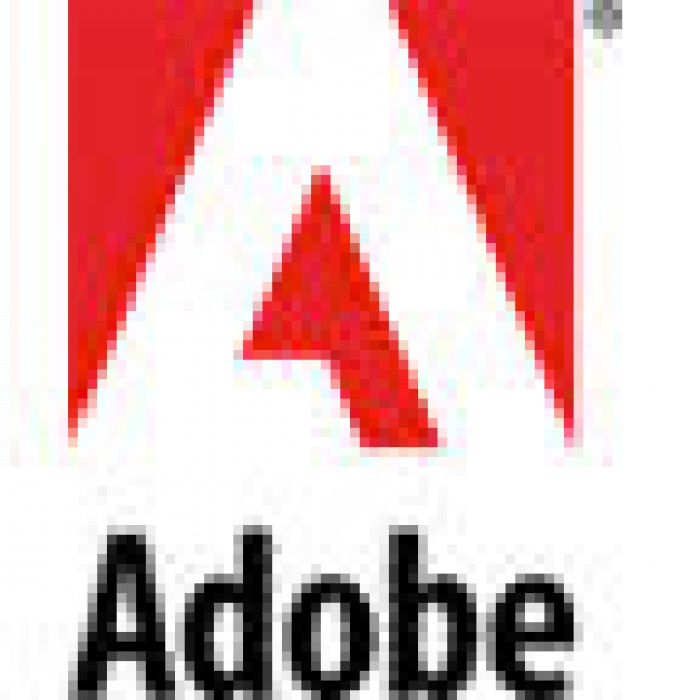 14.03.2010 News
San Jose (United States)
– The jury members have been announced for the (ADAA). ADAA honours the most talented and promising student graphic designers, photographers, illustrators, animators, digital filmmakers, developers and computer artists from the world's top institutions of higher education.
For the second year, Icograda is partnering with Adobe to manage and present this international award scheme. An independent panel of seven outstanding designers and educators have been selected from the Icograda network.
The 2010 ADAA jury panel includes:
Meg Barbour (United States)
After receiving her BA from University of Pennsylvania, majoring in architecture, Meg Barbour began her career at EC Productions in Santa Barbara, California. Meg Barbour opened The Barbour Shop digital studio in Southern California in 2006. Now First Chair at The Barbour Shop, Meg delivers innovative design, motion graphics, visual effects, and post production for television, film, web, and mobile.
Steven Cornwell (Australia)
As founder and CEO of Cornwell Design, Steve Cornwell provides the creative and strategic insight that frames the successful implementation of Cornwell's brand identity solutions. Shortly after graduating from Monash University in 1991, Steve and his partner Jane Sinclair formed Cornwell Design. Under Steve's leadership, Cornwell has developed its brand identity and design expertise to earn a reputation for solving a wide range of strategic brand and communication issues.
Diego Marini (France/United States)
Diego Marini was born in 1977 in Verona where he began his career, moving to Paris in 2003. He co-founded UP! Studio in 2006, which applies collaborative creative methods and marries a wide variety of fields of design. Since 2005 Diego has participated in the Accelerated Solution Environment network, designing and facilitating workshops based on the principle of working iteratively and collaboratively to create, model and integrate higher-order solutions.
Bruno Porto (Brasil/China)
Bruno Porto is a graphic designer, educator and consultant from Rio de Janeiro. A former director of ADG Brasil, he is a member of its Ethics Committee and has acted as President of the Jury and member of the Curatorial Commission of the 7th and 8th Brazilian Graphic Design Biennials, and as its liaison with Icograda. He taught Graphic Design at UniverCidade in Rio de Janeiro from 1996-2006, when he assumed his current teaching position at the Raffles Design Institute in Shanghai, China.
Kevin Slavin (United States)
Kevin Slavin spent over 10 years in ad agencies including DDB, TBWA\Chiat\Day and SS+K, focused primarily on technology, networks, and community, before founding Area/Code in 2005. He is now the Managing Director and Co-founder of Area/Code, which creates cross-media games and entertainment for well-known clients world-wide. Kevin Slavin's work has been recognised through many industry awards and press.
Erik Spiekermann (Germany/Netherlands)
Erik Spiekermann is information architect, type designer and author of books and articles on type and typography. His typefaces, FF Meta and ITC Officina, are considered to be modern classics. In 1979 he founded MetaDesign and in 1989 FontShop, and is now the managing partner and creative director of Edenspiekermann. Spiekermann is Honorary Professor at the University of the Arts in Bremen and in 2006 received an honorary doctorship from Pasadena Art Center.
Lawrence Zeegen (United Kingdom)
As the Head of School, School of Communication Design, Kingston University, United Kingdom, Zeegen leads undergraduate and postgraduate courses in animation, filmmaking, graphic design, illustration and screen design. He was a founding partner of London-based illustration studio Big Orange twenty years ago, was a founding partner and director of Heart, one of the UK's foremost contemporary illustration agencies, and in 2006 launched AgencyRush.
How the winners are chosen

Entries in the 2010 edition will be shortlisted by the jury in an online pre-screening phase, and then category finalists and winners chosen in a face-to-face meeting of the jury at Adobe's San José headquarters.

ADAA Call for Entries
Students may enter work for the 2010 Adobe Design Achievement Awards through 4 June 2010.
Download the call for entries poster
or visit
http://adaa.adobe.com
to learn more about the awards, prizes and competition rules.
---
For more information, please contact:
Diala Lada
Projects Manager
Icograda Secretariat
E:
dlada@icograda.org
About Adobe Systems Incorporated
Adobe revolutionises how the world engages with ideas and information - anytime, anywhere and through any medium.
www.adobe.com