2010 Chicago International Poster Biennial announces call for entries and launches student competition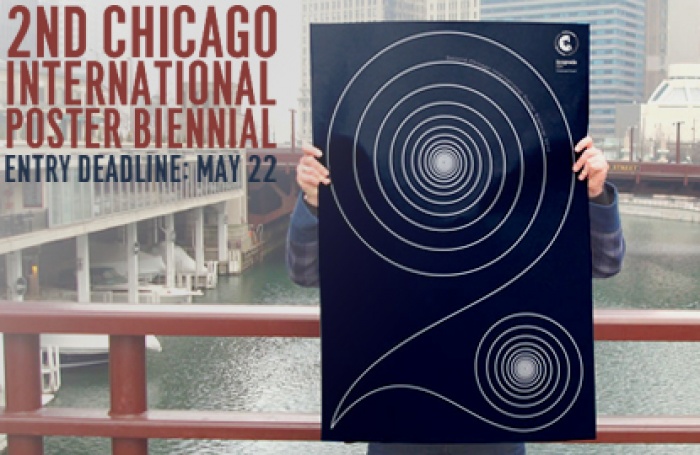 24.03.2010 News
Chicago (United States)
- Now in its second year, the has announced the call for entries for the 2010 Biennial competition and exhibition, and launches the first student poster competition. Deadline for submissions for this Icograda-endorsed event is 22 May 2010.
The event is hosted by the Chicago International Poster Biennial Association (CIPBA), which works with design professionals and students, professional associations, educational and civic institutions, and members of the public to advance its mission of promoting visual literacy as a professional responsibility, advancing international cooperation as a social imperative, and celebrating cultural diversity as our greatest tool for understanding and peace.
The first Chicago International Poster Biennial exhibition was held in Daley Bicentennial Plaza - part of Chicago's Grant Park - in September of 2008. This unique, outdoor exhibition was installed with a primary goal in mind, central to the CIPBA's philosophy: to help realise posters as the quintessential public art form, engaging citizens at street level. Posters require an emotional and intellectual response, and they stimulate dialogue and articulation of important social, political, and economic issues. The CIPBA will continue to advocate on behalf of posters and communication design as a shared, public experience.
2010 Biennial
This year, each participant is invited to submit up to six posters designed and printed between 1 January 2008 and 1 May 2010. Finalists, as determined by the jury, will be exhibited in the public Biennial exhibition in late summer, 2010 in Chicago and will be part of the 2010 CIPB Catalog. Awards include: one gold medal, two silver medals, a Society of Typographic Arts (STA) Medal and a Project Osmosis Medal.
2010 Student competition
In 2010, the CIPBA will hold its first student poster competition, based on a given theme. Students have two months to design and submit their posters on the theme of "Transportation: Crucial Issues." A detailed design brief, criteria, and an online submission tool can be found on this website.
Tthe jury will select finalists from all entries to take part in the 2010 Biennial exhibition this summer. One student will receive a medal and certificate for the best poster, as determined by the international jury.
Find out more at:
www.chicagobiennial.org
---
For more information, please contact:
Project Coordinator
Chicago International Poster Biennial
T: +1 312 494 5250
E:
info@chicagobiennial.org
Mailing Address
Chicago International Poster Biennial Association
20 W Hubbard St, 2W
Chicago, IL
United States
60654-6254