23 International Poster and Graphic Design Festival of Chaumont expands beyond the poster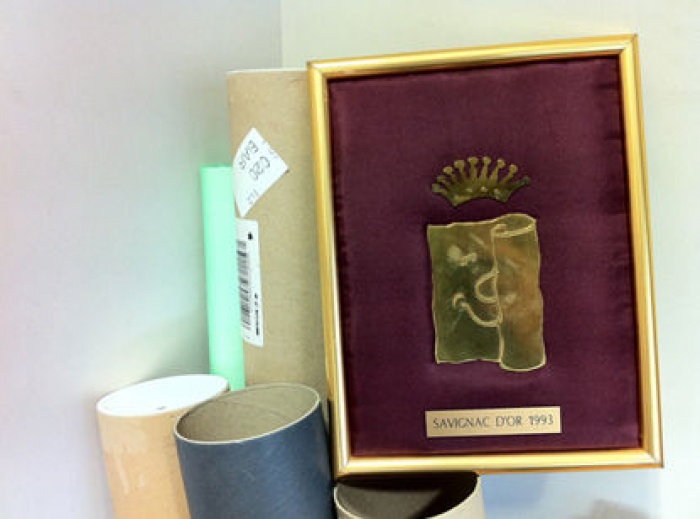 09.01.2012 News
Chaumont (France)
– For 23 years, the Chaumont Festival has supported the poster genre and its developments by holding an international poster competition. The competition has been endorsed by Icograda since 1990.
In 2012, the competition is now reaching beyond posters so that the festival can broaden its scope to the full range of related media that make up contemporary graphic design. ??Graphic designers are thus invited to enter pieces representative of their work and the media they use. The judging panel will allocate them to one of the following categories:
Poster
Page(s)
Image
Sign(s)
System
Screen
Object??
Submissions to the 23 International Poster and Graphic Design Festival of Chaumont must be made
online
before sending any work.??
Deadline for submissions is
5 March 2012
.??
Prizes:?
First prize: EUR 7 500?
Second prize: EUR 4 500?
Third prize: EUR 3 000
?The international competition judging panel is forthcoming.
French posters
?The 2012 competition will continue to recognise French posters under the following conditions:
entered in the international competition and compliant with its rules
French by virtue of their author, client and/or printer
The French poster submissions are evaluated by a separate jury. ??
The Chaumont Festival is organised under the patronage of the Ministry of Culture and Communication. ??
---
For additional information, please contact:
?Auriane Cussac and Sandrine Fuselier?
T: + 33 3 2503 8699?
E:
concours@cig-chaumont.com
W:
www.cig-chaumont.com/en
About the International Poster and Graphic Design Festival
Chaumont's flagship event has been staged in May and June every year since 1989. Graphic output from France and beyond is shown at several venues around the town. An unmissable attraction for graphic-design professionals and enthusiasts, it hosts about 25 000 visitors during its four-week duration. The Festival is staged at the town's main cultural venues (Les Silos, Espace Bouchardon, Chapelle des Jésuites, etc.) and in outdoor spaces that extend the reach of the event.
www.cig-chaumont.com/en