ADI's Compasso d'Oro prizes include two Icograda recognitions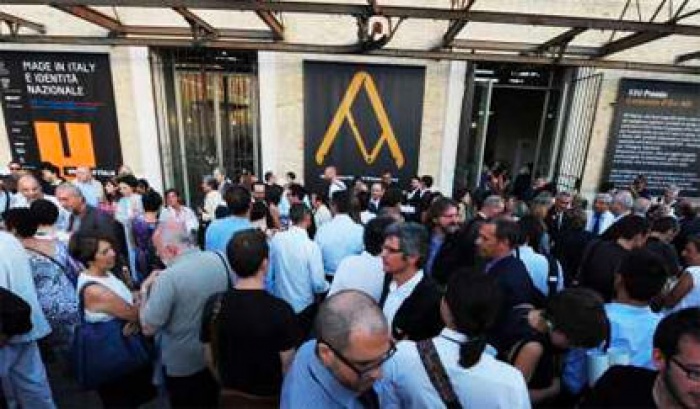 09.08.2011 News
Rome (Italy)
- Established in 1954, ADI's Compasso d'Oro Award is one of the oldest and most influential international design awards. Founded by the 'La Rinascente' department store to recognise quality Italian design products, ADI took over management of the awards in 1964. Nearly 300 award winning products, along with almost 2000 Honorable Mentions, are included in the Compasso d'Oro Award archive.
On 12 July, two of the 32 awards presented acknowledged members of the Icograda Network. The awards took place at Testaccio, a former slaughterhouse, which is now a branch of the MACRO museum. Almost one thousand people were in attendance. The international jury included Arturo Dell'Acqua Bellavitis (chairperson), Chantal Clavier Hamaide, Umberto Croppi, Guto Indio Da Costa, Pierre Keller, Cecilie Manz, Clive Roux and Shiling Zheng. This 22 edition of the prizes recognised the best work from 2008-2010.
The exhibition of this year's recognised work is on display through 25 September.
Communication Design
The Multiverso: Icograda Design Week Torino 2008 identity event identity and communication design by Zup Associati (Lucia Roscini, Andrea Medri, Marco Fagioli) received a Compasso d'Oro for the originality of the campaign and its innovative use of type and images. The campaign was developed for and Icograda.
Above: Posters from Multiverso: Icograda Design Week in Torino by Zup Associati
Career achievement
Giancarlo Illiprandi was one of nine individuals to receive a career achievement Compasso d'Oro award, recognising his professional accomplishments, contributions as an educator, and his contribution to ADI - including numerous taskforces and commissions, four terms as executive board member, and serving as liaison with Icograda, Icsid and BEDA. Illiprandi was instrumental in creating the ADI Design Index during his tenure as President, and in the creation of the ADI Foundation for Italian design. He served as Icograda President from 1991-1993.
For a complete list of the prize winners, visit the
ADI website
.
---
For more information, please contact:

Luisa Bocchietto
Via Bramante, 29
Milano
20154 Italy
T: 39 02 331 00164
F: 39 02 331 00878
E:
info@adi-design.org
About ADI
Since 1956, ADI has been uniting designers, companies, researchers, teachers, critics and journalists. Its goal as a not-for-profit is to promote and help implement the most appropriate conditions for the design of goods and services, encouraging cultural debate, promotion through institutions, and the provision of services. For ADI, design must be culturally aware, as it is a medium between the individual, society, and the means of production.