agIdeas 2013 Research Conference: Design for Business announces call for papers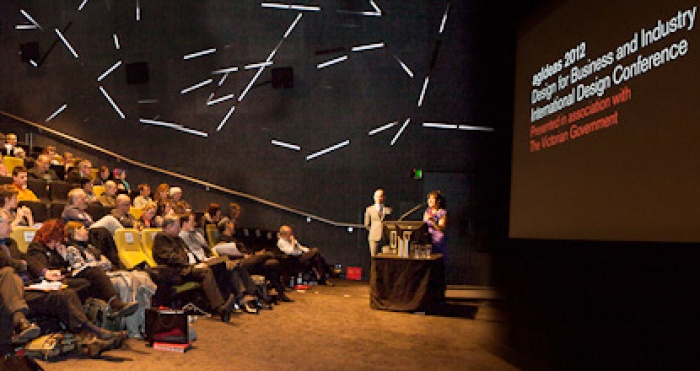 30.08.2012 News
Melbourne (Australia)
- agIdeas 2013 Research Conference: Design for Business is pleased to invite proposals for research papers and presentations, that examine the role of design in building competitive advantage.
Part of agIdeas 2013 International Design Week, an Icograda-endorsed event, agIdeas 2013 research conference is a one day event that provides design and business researchers, educators and practitioners with the opportunity to present peer-reviewed design research paper.
IEN member is a major sponsor of agIdeas Research Conference: Design for Business conference. Dr. Gjoko Muratovski, a Program Coordinator for Design and Business double degrees at Swinburne University of Technology is the event's Chairman.
Under the guidance of the Research Conference Advisory Board, a panel of experts at the top of their fields, this program will continue to evolve and develop. A panel of independent and internationally recognised experts will be invited to perform a rigorous review process of the submissions.
Leading Swinburne representatives such as University Distinguished Professor Ken Friedman are involved in the Research Conference Advisory Board roles and as members of the editorial peer review panel.
This transdisciplinary conference is open to researchers, academics, and professionals coming from the fields of design (design strategy, product/industrial design, communications, interactive design, spatial design, user experience and interface design) and business (management, operations, marketing, strategy and organizational behaviour) and education.
Issues that might be addressed, but not limited to, include:
branding and corporate identities
product and packaging innovation
design thinking, management and leadership
commercial spatial design
commercial landscape design
sustainable design
industry-competitive design research
value-driven design research
design-led innovation in business models and practices
Authors are also welcomed to present case studies and recommendations, or implications for business practitioners. This is an international, peer-reviewed conference that is open to the public.
The deadline for abstracts is 12 September 2012.
For submission criteria and process, visit the
agideas website
.
---
For more information, please contact:
Design Foundation Office
6 Otter Street
Collingwood
VIC 3066 Australia
T: +61 3 9416 2966
F: +61 3 9415 1604
E:
contact@agideas.net
About agIdeas
agIdeas International Design Week is one of the largest and most prestigious design festivals in the world. Established in 1991 by Ken Cato and developed and presented by the Design Foundation in Melbourne, Australia. agIdeas offers an extraordinary program of events that celebrate design excellence and promotes the value of design driven innovation.
www.agideas.net