BIDC organises Design Services Specialised Trade Talks at 2nd China Trade in Services Congress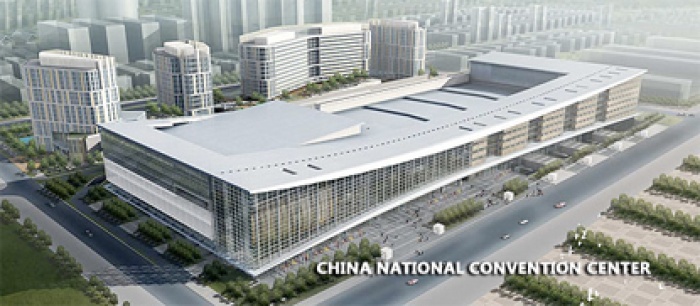 05.11.2009 News
Beijing (China)
- Approved by the State Council of China, hosted by the Ministry of Commerce and supported by the Beijing Municipal Government, the 2nd China Trade in Services Congress will be held at China National Convention Center in Beijing on 24-25 November 2009. The is proud to organise the Design Services Specialised Trade Talks as part of this annual event.
Background
Currently, service industry and services trade have become central to global economic development. the service sector accounts for an average of 69% in global GDP, 72% in developed countries and 54% in developing countries. China's service industry is comparatively underdeveloped with service sector contributing only 40% in the national GDP, 14% less than the level of developing countries. Statistics indicate that service industry in China has a promising furture and trade in services has a great potential.
Hosted by the Ministry of Commerce, the 1st China Trade in Services Congress was successfully held in Shanghai in 2007. Mr. Harsha V. Singh, Deputy Director-general of WTO, delivered a speech at the opening ceremony to more than 400 officials, entrepreneurs, scholars and experts from around the world.
The 2009 event
This year, the 2nd China Trade in Services Congress will cover more fields with a larger scale and richer content. With the theme of "Trade in Services: A New Driving Force for Global Economic Recovery" and the objective of "Communication, Cooperation, Opportunities and Development," the 2nd China Trade in Services Congress aims to be the most influential and authoritative event in the field of services trade in China.
Participants to the Congress include leaders from international organisations, senior officials from China and selected economies, representatives from intermediary organisations and services enterprises, as well as experts and scholars in the field of services trade, making it an ideal platform for governments to release policies, for enterprises from China and abroad to conduct business talks, and for experts and scholars to discuss current issues related to trade in services.
Congress activities
The Congress comprises two types of activities, namely comprehensive meetings and specialised trade talks. Comprehensive meetings will include, among others, the opening ceremony, the 4th International Seminar on Trade in Services and the Annual Conference of China Association of Trade in Services.
The Design Services Specialised Trade Talks within the 2009 China Trade in Services Congress aims to form a platform of design services information exchange, presentation of design organisations and project cooperation; enhance development of design services, improve cooperation between design services and international communication and establish an International Design Industry Alliance; introduce international design services into China; and lead China design services to the world.
Specialised trade talks will shed light on seven main emerging service sectors with high added value and high technology content: i.e. design services, advertising, digital animation and games, financial services, environmental services, cultural services and technology. Through seminars, exhibitions, and business matching meetings, the specialised talks will strive to capture the most advanced ideas and the latest trends of the industry and to create business opportunities for enterprises from China and abroad.
The China Trade in Services Congress will continue to be held annually, as it is developing into a key platform for communication and trade in services between China and other countries in the world.
Visit this year's event website:
www.bjmys.org.cn
---
For more information, please contact:
Li Rui, Hao Wenju
Beijing Industrial Deign Center
t: +86 10 82052086-853
m: +86 13 581915917 / +86 13 41156774
f: +86 10 82054919
e:
magic_idea@163.com
/
design-lr@163.com