BIO 21 EXHIBITION SELECTION COMPLETE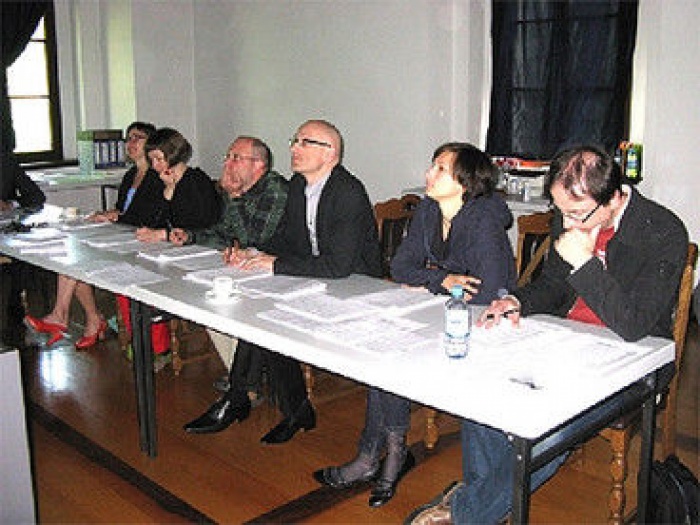 26.05.2008 News
Ljubljana (Slovenia)
- The international Selection Committee of the 21 Biennial of Industrial Design met 8–9 May 2008 at the Architecture Museum of Ljubljana at Fuþine Castle in Ljubljana. For the first time in the history of the Biennial, the selection of works for the exhibition was made by an independent international Selection Committee. They applied a uniform set of criteria as they examined all the entries received in response to the international Call for Entries for BIO 21 and selected the best in the areas of industrial design, visual communications and design concepts. The selected works will be exhibited from 2 October to 2 November 2008 at the Architecture Museum of Ljubljana at Fuþine Castle in Ljubljana, Slovenia.
The BIO 21 Secretariat received a record number of 421 entries from 29 countries. The Selection Committee judged the submissions on the basis of the criteria set out in the Rules for Participation in the 21st Biennial of Industrial Design: "At BIO 21 the focus will be on design projects that propose creative and innovative solutions to the problems of life today, are oriented toward sustainable development and social responsibility and address the special needs of various groups of users. The committee will judge the entries based on the following criteria: innovation, the quality of the work as a whole, pertinence, functionality, economy, social awareness and concern for sustainable development."
After reviewing the work, the committee members agreed that approximately one third of the submissions met the criteria and selected 126 pieces for exhibition: 47 works in Group A: PRODUCTS; 14 works in Group B: VISUAL COMMUNICATIONS; and 65 works in Group C: DESIGN CONCEPTS. The work to be exhibited come from eighteen countries: Austria, Belgium, Brazil, Croatia, the Czech Republic, Germany, Hungary, Iran, Italy, Japan, Macedonia, Portugal, Slovakia, Slovenia, Sweden, Turkey, the United Kingdom and the United States of America.
The exhibition will emphasise the quality, innovation and relevance of the works on display. With its 21st instalment, and as a result of the work of the international Selection Committee, the Biennial of Industrial Design will present a coherent selection of exhibits and outline new directions that provide both domestic and foreign design with a space for international assessment.
---
For more information please contact:
Pika Leban, Public Relations
Architecture Museum of Ljubljana
Biennial of Industrial Design Secretariat
Pot na Fuþine 2, SI-1000 Ljubljana, Slovenia
T: +386 1 54 00 348
M: + 386 31 723 441
F: +386 1 54 00 344
E:
infobio@aml.si
W:
www.bio.si
BIO21 is an Icograda endorsed award scheme.