BRAND LESSONS FROM AFRICA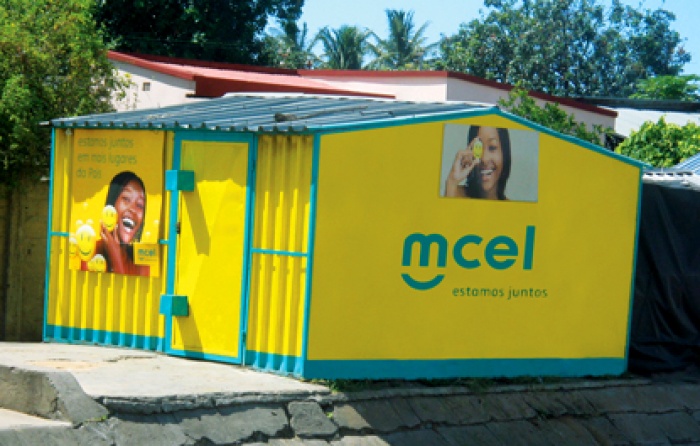 03.06.2009 Features
Interview conducted by DESIGN> magazine

Branding and design in Africa is challenged by an exceptionally multicultural and diverse population and offers us lessons on how standard design and marketing approaches do not always apply. In this interview conducted by International Design Media Network (IDMN) participant magazine, representatives of the branding company HKLM illustrate how African branding and design industries must address markets with both a local approach and an international level of confidence and self-assurance.


---
"It's about time that Africans started to believe in themselves and their ability not only to compete on the world stage, but to lead." This is the view of Gary Harwood, director at HKLM, a brand company with offices in Johannesburg and Cape Town, South Africa, as well as Dubai, Nigeria and Kenya. This comment stems from the fact that Harwood has declared himself 'sick and tired' of pervasive Afro-pessimism.
"Despite masses of evidence to the contrary, the majority of African companies and industries still regard their international counterparts as superior. Many people - the branding and design industry included - only regard international experience as truly meaningful. That's emphatically untrue."
"Lots of organisations are getting ahead of the competition in Africa, simply because they have a better understanding of the complexities and challenges of doing business in diverse and multicultural environments. Yet 'Africa-bashing' remains fashionable. Talking ourselves down is compromising our growth - both personal and economic," says Harwood.
A firm believer in the African renaissance, Harwood says that more and more organisations are being forced to do business on the continent. "Previously, companies went into Africa by choice - now it's becoming an economic imperative."
Above: Branding for the telecommunications company, Nigerian Glo, designed by HKLM.
He warns, however, that success doesn't come easily. "It's often said that Africa is not for 'sissies' - nor is it only for the brave. Branding in Africa requires a unique approach that takes into account all the nuances of all the different regions - and there are no companies or people better equipped to do the business than home-grown Africans. In the telecommunications industry, for example, countries are developing their own brands that are leaving their international competitors behind, such as Nigerian Glo, which was also awarded a license in Ghana. From a branding perspective they may not have huge budgets but they are much more tactical in their branding activities and that's paying dividends."
Adds Sean McCoy, group managing director of the HKLM Group: "Opportunities abound. The real deal will be to translate opportunities into effective and sustainable interventions that deliver real returns to all stakeholders." The group has leant certain lessons about branding in Africa since the inception of the company in 2003.
Firstly, there is always something new when it comes to brands in Africa. Textbook theory simply doesn't apply. Brand-builders have to look for alternative solutions to traditional challenges. Change is borne of necessity and if a brand embraces creative redefinition, it will thrive.
The second lesson is that Africa is a melting pot of cultures with a myriad of ethnic groups and an estimated 2 000 different languages (including dialects) spoken in 53 countries. Says Harwood: "Africa is not homogeneous. It won't accept a unilateral branding approach." Harwood highlights a recent campaign by Stanbic Bank as an example: "Recognising this, Stanbic Bank ran a communications campaign in eight countries that centred on the bank's core brand values, but which was tailor-made for relevance to each individual country. The result was a community-specific brand intervention that talked to the individuality of each area."
Above: Promotional material for Stanbic Bank, designed by HKLM.


"Stanbic recognised the growing importance of corporate social responsibility as a brand imperative," Harwood says. "And we as branders and marketers have a responsibility to direct our client's activities into areas where they make a meaningful contribution to the environment."
"Branders and designers should be far more persistent and insistent in finding ways of enhancing and increasing their clients' social responsibility investments. "Brands that really care about the world around them - not those that merely pay lip service - are becoming preferred choices as consumers look for partnerships that actually deliver on their green or humanitarian promises."
Let's not look internationally for benchmarks, let's find them in our own continent," Harwood adds. "Why create another Starbucks in Africa, or another faux Tuscan town? We have a unique heritage and much to celebrate - let's relate that back into branding."
Case study: mcel
Above: mcel logo, designed by HKLM.

Idea shaped
Mozambican cellular operator mcel needed to transform a fragmented brand into a streamlined, fresh and inspirational one that would radiate energy and sophistication. With a new competitor in the market, a clear differentiation and unique corporate identity were essential.
Above: Sales headquarters for cellular operator, mcel, designed by HKLM.
Idea processed
HKLM harmonised the African economic context with the vibrancy of mcel's world-class products and services by gaining insight into Mozambique's various cultures, languages, buying habits and influences. Monolithic brand architecture was developed, with a colour palette and smile icon that reflected mcel's proudly Mozambican heritage. The fun loving spirit of Brazil was introduced to capture the strong South American aspirations in the country.
Branding in Africa requires a more flexible approach - and with that, perhaps a relaxation of traditional identity rules and conventions. Take Mocambique's homegrown cellular operator, mcel, for which HKLM developed new iconography and a much simplified colour palette that enabled practical, cost-effective and consistent reproduction of the visual language across a diversity of applications. "Many mcel outlets aren't even permanent structures, let alone have electricity and shop fronts," Harwood says. "Yet the brand had to be visible and effective, so we organised brand activation crews, armed with paint and stencils, to enable the sellers to create their own branded outlets. The result is a highly visible brand presence, without the highly regulated control of a corporate identity manual! It's about making a brand work within the challenges of an African environment.
The third lesson that HKLM has learned is that there are many branding success stories in Africa and that country branding is on the rise. A number of countries have recognised the value of their own country brands and are looking at investing in brand-building. Says Harwoord: "There could be so many more success stories.
"We're going to see much more nation branding from individual African countries. The approach of 2010 [when South Africa will host the FIFA World Cup], economic growth, the increasing appeal of Africa as a tourist destination and growing recognition by the countries themselves of the tangible value of self-promotion will see a huge rise in nation-branding initiatives," says McCoy. "I think South Africa is missing a huge opportunity to brand itself, especially with the 2010 spotlight upon us. Our brand is confused, fragmented and disparate - yet this country has the resources, experience, knowledge and skills right here to change that. "Let it not be a massive wasted opportunity."
To see this and other case studies,
download the full article
(PDF - 848KB)
---
This article was originally published in DESIGN> magazine's Issue 13, entitled AFRIKA, and has been republished with permission.
About HKLM
HKLM is a leading international branding group offering specialist services in emerging markets with unrivaled multidisciplinary expertise, delivering ideas and providing branding solutions. The company has offices in Johannesburg and Cape Town, South Africa, as well as Dubai, Nigeria and Kenya.
www.hklm.co.za
About DESIGN> Magazine
DESIGN> is an electronic magazine that seeks to present and serve designers from all disciplines, the design conscious and the design curious in Africa and beyond. DESIGN> is a participant in the International Design Media Network (IDMN).
www.designmagazine.co.za