BRNO BIENNALE ASSOCIATION HOSTS TAIWAN/CZECH REPUBLIC DESIGN EXHIBITIONS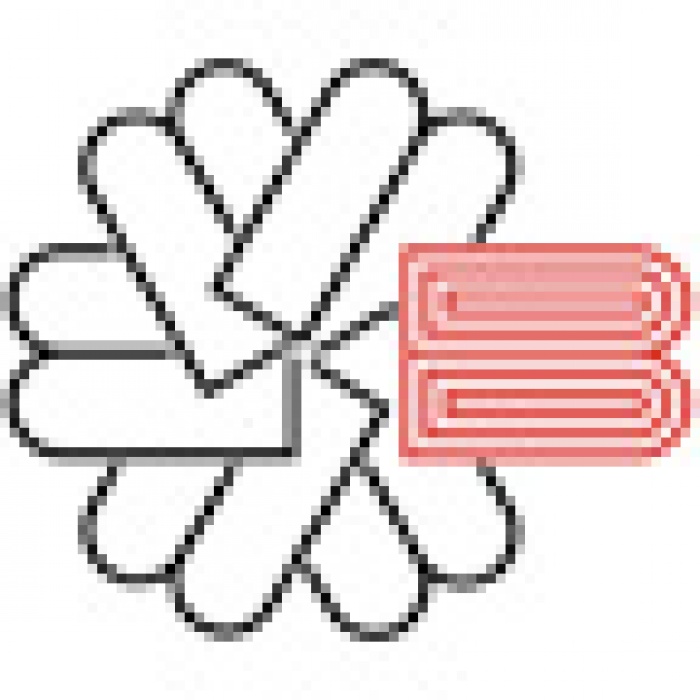 17.06.2008 News
Brno (Czech Republic)
- During the 48th exhibition of the Brno - the Capital of Graphic design cycle, two exhibitions will be held in the city of Brno showcasing the work of Taiwanese and Czech graphic designers.
Echo of graphic design Taiwan/Czech Republic (TW/CZ)
posters and graphic design by 15 Taiwanese and 15 Czech graphic designers
Following on the successful "Trio of Posters" exhibition held in Taiwan in September 2007, the city of Brno is now proudly hosting a joint exhibition of Taiwanese and Czech graphic designers. The exhibition has been organized by the Brno Biennale Association and the Department of Industrial Design of Institute of Machine and Industrial Design FSI VUT Brno, for the Czech side (curator doc. Jan Rajlich Jr.), and by National Taiwan Normal University Taipei for the Taiwanese side (curator prof. Apex Lin Pang-Soong). The curator of the galleries of the BKC (Brno cultural center) is Marika Kupkova.
The exhibition has been incorporated into the long-lasting cycle of exhibitions called Brno – the Capital of Graphic design, which has been running since 1993. Organizers of this event have invited 15 graphic-designers from each respective country to the Echo exhibition this year. Each artist will exhibit two posters and several smaller graphic works (symbols, books, packaging etc.) originating in the last 10 years.
The exhibited works of Czech graphic artists illustrate deep rooted traditional views of Czech graphic design authors on products of the visual communication that have been based on the creator's individuality and his or her own style. The emphasis is therefore on the author's approach to commissioned projects, not on the art-director approach that has since dominated the industry. This is very much the still-valid attitude to graphic design shared by the middle and older generations of Czech graphic artists, members of which are largely opposed both to the current art-directors' attitudes driven largely by commercialism as well as to uniformity and globalization of how graphic design looks.
17 June - 28 August 2008
BKC – Brno Cultural Centre
U Dobrého pastyre Gallery, 4 Radnicka Str.
Brno, Czech Republic
Open daily from 10 am to 6 pm except Saturdays and Sundays
Ceremonial opening of the exhibitions will take place on Thursday 19 June 2008 at 5 pm in the Fresco Hall of the Old Town Hall in Brno, 8 Radnicka Str.
Taiwan Image / 40 posters from Taiwan
20 contemporary graphic designers from Taiwan
Ever since the "Taiwan Image" poster exhibition was held for the first time, Taiwanese graphic designs have been acknowledged as liberal, thematic, collaborative, and continuative posters, which are also the most important strategies for design development in Taiwan. Exhibitions at home or abroad, and international competitions, are the best showcase of Taiwanese designs. 40 pieces of posters, showing the dynamic cultural diversities and the beautiful scenery of the island, made by 20 Taiwanese designers are presented in "Taiwan Image" theme exhibition held on occasion of the 23rd International Biennale of Graphic Design Brno 2008.
- Curator/ Apex Lin, Pang-Soong
Professor of Department of Fine Arts and Director of National Taiwan Normal University Cultural & Creative Industries Center

15 June - 19 October 2008
HaDivadlo Gallery Brno
Alfa-passage, 8d Postovska Str.
Brno, Czech Republic
Open on the days of theatre performances from 5 pm (closed in July and August)
---
For more information, please contact:
SBB
Jir?skova t¸. 4
602 00 Brno
Czech Republic
E:
bba@sbb-bienalebrno.cz
W:
http://www.sbb-bienalebrno.cz
is the oldest permanent cyclic exhibition of the graphic design in the World and has been endorsed by Icograda.
About Brno Biennale Association
BBA is a professional organization of visual communication design (graphic design) associating the designers, artists and theoreticians in its creative section, and the representatives of adjoining professions, institutions, firms, and schools directly related to the graphic arts, organisers, executors, administrators of the exhibitions of visual communication and their graphic forms, as well as friends of graphic forms of visual communication in its organization section.