CALL FOR ENTRIES: 2007 HONG KONG INTERNATIONAL POSTER TRIENNIAL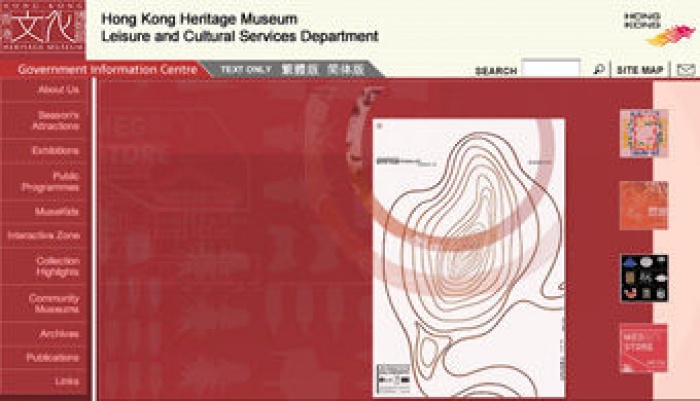 26.09.2006 News
Hong Kong (China)
- The Hong Kong International Poster Triennial is a major event of the Hong Kong Heritage Museum to document the development of international poster design and to celebrate its achievements at regular intervals. It is structured in 3 parts: a competition, an exhibition and a symposium. The "2007 Hong Kong International Poster Triennial" is the third time the Museum has organised the Triennial in accordance with the guidelines endorsed by the International Council of Graphic Design Associations (Icograda).
Over 600 exhibited works from 40 countries/regions at the Triennial 2001 and 2004 provided an overview of the new trend of poster design and the cultures of various regions. To promote cultural exchange with mainland China, selected highlights from the Triennial s award-winning works had been showcased at the Guangzhou Museum of Art and the Shanghai Library, where they were well received by visitors in 2005 and 2006.
The event is jointly presented by the Leisure & Cultural Services Department and the Hong Kong Designers Association.
Deadline: All entries must arrive before 17:00, 15 January 2007
Please visit and download from the Hong Kong Heritage Museum web site:
hk.heritage.museum
.
---

For further information please contact:

T: (852) 2180 8118 / (852) 2180 8117
F: (852) 2180 8222 / (852) 2180 8111
E: triennial@lcsd.gov.hk


________________________________

The Hong Kong Designers Association (HKDA) was founded in 1972. The Association is the first of its kind in Hong Kong, and is a design body to advocate public interest in design and higher professional status for practising designers in Government, cultural, entertainment, commercial and industrial sectors, for full-time, part-time teachers and administrators on the academic side of designing. The HKDA is a full professional Member of Icograda.