CALL FOR ENTRIES: JOSEPH BINDER AWARD 2008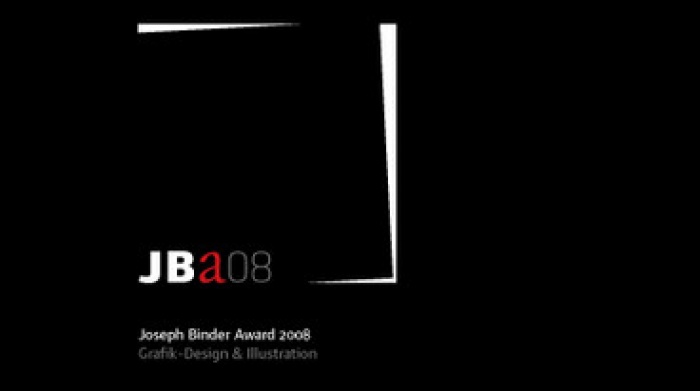 22.04.2008 News
Vienna (Austria)
- The call for entries is open for the Joseph Binder Award 2008: Graphic Design & Illustration. This international performance review is a biannual independent competition for graphic design and illustration (2D).
Design Austria (DA), the Austrian professional association of graphic designers, illustrators and product designers, organises an annual international design competition, the Joseph Binder Award, which for the first time was held in 1996.
Joseph Binder (1898–1972), one of the founding fathers of the association, revolutionised contemporary visual communication both in Europe and in the United States, using a reduced vocabulary of form. His principles continue to be valid today.
The subjects of the competition alternate annually between product & environmental design and graphic design & illustration. This year's focus will be graphic design & illustration.
Who may enter?
Professional designers or design students, either as individuals or teams.
What to enter?
Projects in the fields of graphic design and illustration that were produced after May 1, 2006. The number of entries is not limited. Entrants declare that they are owners of their designs and that no rights of third parties will be infringed by their publication. Design Austria declines any responsibility as to the infringements of rights of third parties. Entrants agree that their works will be published by Design Austria in connection with the competition and will be shown in Austria and abroad.
Submission deadline: 16 May 2008
Download the registration form
(PDF - 312KB)
---
For more information, please contact:
service@designaustria.at
Designaustria
Berufsverband der Grafik-Designer, Illustratoren und Produkt-Designer
designforum MQ - MuseumsQuartier
A-1070 Vienna, Museumsplatz 1
T: +43 1 524 49 49 0
F: +43 1 524 49 49 4
E:
info@designaustria.at
W:
http://designaustria.at