CALL FOR PAPERS: DESIGN ISN'T DEAD?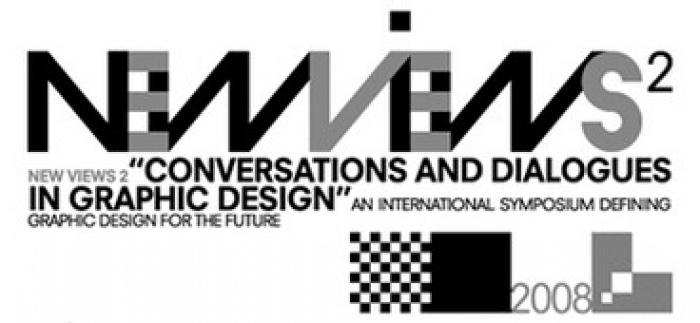 16.12.2008 News
Rochester NY (United States)
- After the recent conference, held at the London College of Communication in July of 2008, members of one of the conference discussion groups have opened up the floor for submissions on the idea 'design is dead', to be published in the upcoming edition of Multi.
At the NEW VIEWS conference there was some heated discussion within the Interdisciplinarity Discussion Group (see
conference site
for more details). One visitor dropped in for a visit after the group had met for several session and attempted to provoke the group (he admitted intention) with the declaration that 'design is dead'. The members of that discussion group believe that design in the old school is dead. What is soon to be outdated is graphic design whereby the designer enters at the end of the process and produces a material thing: an object. A poster, a website, a logo.
Interdisciplinarity is a given is design activity. What we can all benefit from is a closer examination of the methods, theories, difficulties and possibilities to form a stronger framework for how to be part of the shift that re-visions the role of the Graphic Designer in the current and next generation. At the New Views conference a group of professionals and students explored how to expand the role of the designer in the process.
The group is now looking to collect submissions from both designers and those who have or wish to bring a designer into their process for a special issue of
Multi
. Welcomed submissions can be:
Theoretical
Applied
Pedagogical practice
Are we graphic designers/do we abandon this term?
Evaluation/effectiveness (how do we evaluate?)
How does design bring together and integrate the views of science? psychology? economy? ecology? politics? etc…
What are the factors of change? (i.e. social change such as feminist theory, technology…etc.)
Design isn't dead, but it is at the crossroad of a new direction. Let's explore the possibilities together as designers and collaborators.
Share your thoughts on the
Submission deadline: 1 February 2009
Please send any inquiries or letters of intent by this deadline to:
Laura Chessin
E:
lchessin@vcu.edu
or
Alex Bitterman
E:
alex.bitterman@rit.edu
About Multi:
The RIT Journal of Diversity and Plurality in Design (Multi) is an online peer-reviewed, open access journal housed at Rochester Institute of Technology. Multi provides a multidisciplinary venue though which truly forward-looking, practical matters pertinent to design can be discussed and shared amongst design professionals with colleagues from those academic disciplines influenced and affected by advances in design and design technology.