CALL FOR SUBMISSIONS: BID_08: BIENAL IBEROAMERICANA DE DISE?O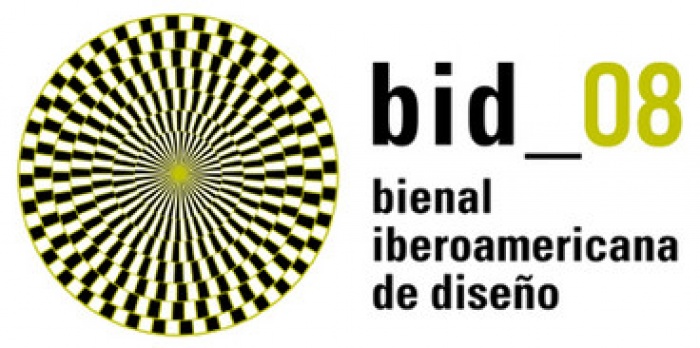 01.07.2008 News
Madrid (Spain)
- The Designers Association of Madrid, DIMAD, and BID's Advisory Committee make a first call for Ibero-American designers to present their work at the 1st Ibero-American Biennial of Design, aimed at showing, publicising and fostering the most representative, outstanding and avant-garde design proposals in Latin America. The BID will show the vigour, ideas, forms and trends in Ibero-American design.
The BID is an Ibero-American Design exhibition to be held every two years in Madrid, at the Central de Dise?o de Matadero Madrid, which aims to become the most significant event for contemporary Ibero- American design.
In November 2007, an Advisory Committee, made up of outstanding design practitioners (designers, teachers, coordinators and heads of Design Schools and faculties) from 14 Ibero-American countries, signed the "Madrid Statement", a document that includes this call's mission statement.
The Exhibition of this first BID 08 will be an event showing the work, in different categories, performed by both well-established and emerging designers from all the Ibero-American countries. The selected works will represent the Ibero-American country in their projection, recognition, quality and originality.
Added to this event will be a sample of work carried out by students from different Ibero-American design training schools, invited to take part in it by the Selection Committee, and some retrospective samples by well-established designers in the region, called under the proposal of the Advisory Committee.
At the same time, the conferences, debates and lectures will foster dialogue and bring together the practitioners, students, enterprises and all other parties interested in finding out more about what the Ibero-American designers are doing in a field which is on the rise in their societies.
The call will be double: closed, by invitation of the BID's Advisory Committee and DIMAD's Organising Committee, and also open (enrolment by own initiative, on-line through the web-site), and from which the best pieces will be selected by the Selection Committee made up of outstanding practitioners.
All the selected pieces will be openly exhibited during the BID and there will also be a virtual Exhibition at the BID web site www.bid-dimad.org. At a later date, the exhibition will travel around to various Ibero-American cities.
Key dates
First screening of proposals by the Advisory Committee and DIMAD's Organising Committee (closed call, by invitation). Deadline for the reception of proposals:

Monday, 30 June 2008

.
Deadline for the reception of proposals for the open call:

Friday, 25 July 2008

.
Closing deadline for the final selection:

Thursday, 31 July 2008

.
Links
Download the full (PDF - 1.7 MB)
---
For more information, please contact:
DIMAD - Central de Dise?o
Paseo de la Chopera, 14
28045 Madrid
T: +34 91 474 67 80
F: +34 91 474 63 68
E: info@bid-dimad.org
W: www.dimad.org