Celebrating World Design Day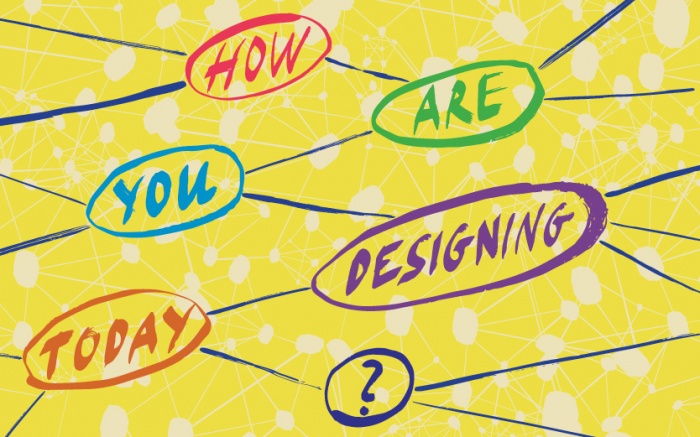 02.04.2015 News
In celebration of its 52nd anniversary, ico-D asks our Members and Community to Go Public on Process, Design Together, Open Your Studio, Celebrate Designing Processes in response to this year's WDD theme:



How are you designing today?

Points of Departure
?Designing, at its core, is a creative process aimed to solve a problem according to local context and audience. The process is often invisible and yet typically involves many participants, numerous stages and hidden moments to achieve the final outcome.

ico-D wants to know: How are you designing the future today? How does your unique approach to your process take into account future generations? How do you consider the life-cycle of your design, and its environmental and economic impact? What kind of software, techniques, texts, collaborations and jam-sessions have inspired and enabled you to get there?

The following suggestions are a point of departure for the many solutions World Design Day may inspire, and all design disciplines and all forms of response are welcome. Here are some kickstart ideas:

Go Public on Process - organise local talks/debates/lectures/presentations about designing and the value of the designing process.
Design Together - bring people from various disciplines to frame and solve local design problems.
Open Your Studio to share with the public the environment in which you design, helping them to see the process, the inspirations, the invisible steps, and who is involved.
Celebrate Designing Processes by working with local governments to recognise World Design Day and highlight the community impact of the profession.
Document Your Process by expressing your How are you designing today? statement – in any medium.


How to share it?
World Design Day is driven by our Members. Share your event | initiative | statement | expression by sending us videos, photos, drawings, maps, and everything - to inspire others and spread the word!


Download the Kit:



Share your response:
WDD facebook group page, Twitter and Instagram using
#WDD2015


World Design Day (WDD) is an opportunity to recognize design and its capacity for change in the world -- and to celebrate the birthday of ico-D! The goal of WDD is to challenge designers to reflect deeply on the well-being of people within their local environments, and to find innovative solutions to local needs by using design as a vehicle to honor diversity, transcend borders, and improve quality of life. In 2015 ico-D announced World Design Day as part of its new multidisciplinary strategy.Marking the anniversary of ico-D's establishment on 27 April 1963, participants worldwide are invited to gather, innovate, and live out a moment of design by organizing public events and initiatives on 27 April of each year.