Central Academy of Fine Arts recognised by BusinessWeek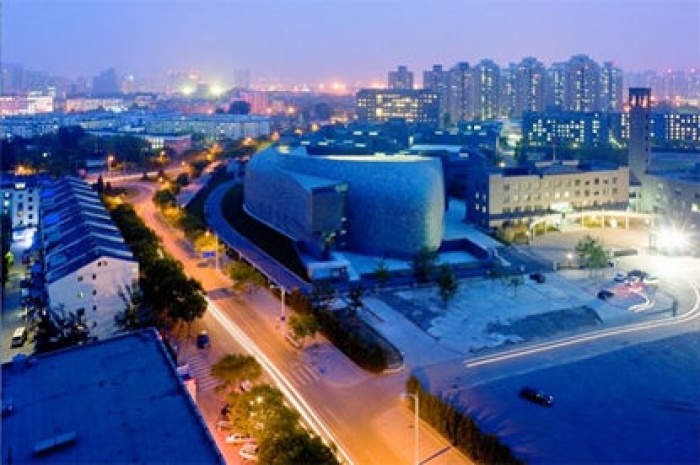 30.09.2009 News
Montreal (Canada)
- (CAFA), host organiser of
Xin: Icograda World Design Congress 2009
, has been recognised by BusinessWeek in its annual ranking of the world's best design schools.
CAFA is one of 30 schools honoured in
BusinessWeek's
Special Report on Design Thinking
, which includes an article on China's new focus on design. Selected from 115 nominations by a of 42 academics, designers, consultants, and business managers, key criteria were Master's and MBA programs combining design thinking and business administration.
Wang Min
, Dean of the School of Design at CAFA and a current Icograda Vice President, noted in the report, "With almost a million students studying design in universities, design education is a national issue. Most people don't really know what design can do for them." Referencing Chinese government's design policy, which is being developed as a framework to facilitate China's evolution beyond a manufacturing economy, he added that design education will play a crucial role. "In many places, we still need to promote design and design thinking."
, Icograda President, congratulated CAFA on the recognition. "CAFA has been an active member of Icograda's Education Network (IEN) since 2004. They have played an instrumental role in connecting Chinese designers with their international counterparts and incorporating leading international best practice in CAFA's curriculum. Their approach to integrating design thinking and business skills as critical competencies for the next generation of Chinese design leaders exemplifies Icograda's mantra of leading creatively. As host organiser of our upcoming World Congress, the international design community will have a unique opportunity to experience CAFA and gain a deeper understanding of how China values design as a medium for progressive change."
Beijing welcomes the international design community
From 24-30 October 2009,
Xin: Icograda World Design Congress 2009
will take place in Beijing. The occasion is an historic event, marking the first time the Icograda World Design Congress will be hosted in China since its inception in 1964. Member delegations from more than 30 countries and regions will gather for the two day biennial Icograda General Assembly, which opens the Congress on 24 October. Reflecting Icograda's international mandate, the date coincides with United Nations Day.
Keynote presentations on 26 October include Pan Gonkai, President of CAFA and recipient of the Icograda President's award; Sol Sender, creative lead of the Obama '08 campaign identity; Kohei Sugiura, one of Japan's most innovative designers; Jan van Toorn, the Dutch designer whose work investigates visual meaning; and Patrick Whitney, Dean of the United States' Institute of Design, Illinois Institute of Technology.
Parallel sessions of the international conference, a two-day design education conference and numerous exhibitions will be hosted on the CAFA campus. The sessions, presented by a roster of 97 international will explore the capacity of design to integrate with other media, to transcend national, cultural and economic confines, and to benefit the world at large. Included in the congress proceedings is the 2009 Adobe Design Achievement Awards ceremony, which will recognise 13 winners of this international student competition.
---
For more information, please contact:
Brenda Sanderson
Managing Director
T: +1 514 448 4949 x 226
F: +1 514 448 4948
E:
bsanderson@icograda.org
W:
About Icograda
Icograda (the International Council of Graphic Design Associations) is the world body for professional communication design. Founded in 1963, it is a voluntary assembly of organisations concerned with graphic design, visual communication, design management, promotion, education, research and journalism. Icograda promotes communication designers' vital role in society and commerce and unifies the voices of graphic designers and visual communicators worldwide. The vision, mission and core values of the Council are collectively embodied in the statement 'leading creatively' and manifested through Members' diverse activities to use design as a medium for progressive change.
About CAFA
The Central Academy of Fine Arts (CAFA) is the only national art education institution in China directly under the Ministry of Education, exclusively dedicated to the education of the fine arts, including painting, sculpture, design, architecture and art history. Tracing back to the National Beijing Art School, the earliest national art school in China founded in 1918, CAFA was incorporated in 1950, soon after the founding of the People's Republic of China. It now offers undergraduate, postgraduate and PhD programmes in fine art, design, architecture and art theory and history, and prepares the students for a creative career in the arts both in China and abroad.
The design programme of CAFA was renewed in 1995 in the name of the Department of Art Design, after a break of some forty years, and became the School of Design in October, 2002. With the goal of preparing and training the students as future professionals in design with creative thinking and practical capabilities, the School of Design offers undergraduate, graduate and Ph.D. degrees in programs ranging from visual communication design, product design, fashion design, photography, digital media to design theory and history. The School of Design plays an important role in promoting design in China and is intensively involved in design activities, most noticeable of which are its designs for the 2008 Beijing Olympics.