CORPORATE MEMBERSHIP CATEGORY BROADENS ICOGRADA'S VOICE FOR COMMUNICATION DESIGN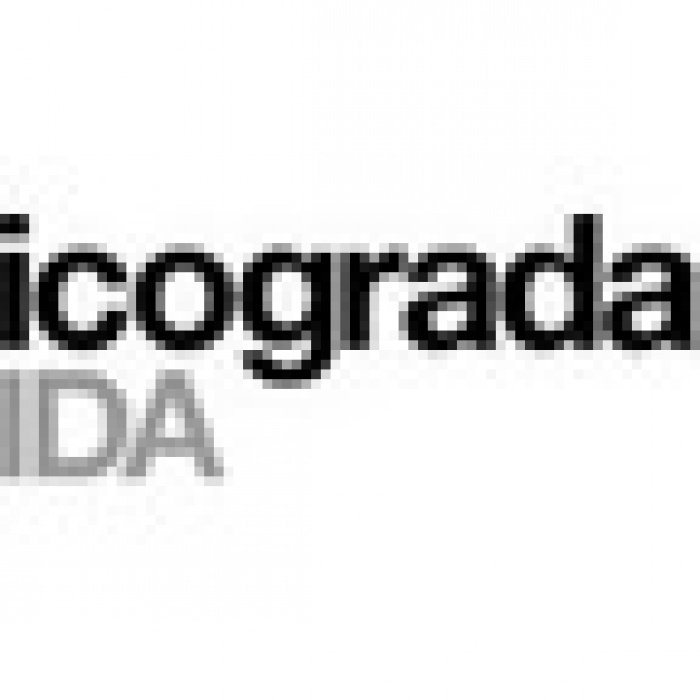 01.04.2008 News
Montreal (Canada)
– Effective 1 April 2008, Icograda (the International Council of Graphic Design Associations) is introducing its first major new membership category since 2003. Companies committed to the value and advancement of communication design and who endorse Icograda's professional best practices are now eligible to apply for membership. The new category offers general voting rights at the Council's biennial General Assembly.
"Introducing a corporate membership category is a strategic step expanding the stakeholders in the design economy committed to advancing Icograda's mission and vision," said Brenda Sanderson, Icograda's Managing Director. "Connecting corporate members with our existing professional, promotional and educational members enhances our network and strengthens Icograda's voice as the international advocate for the profession."
Companies will be able to leverage the international profile Icograda offers all members through its communication tools and the networking opportunities available through its signature event series 'Icograda Design Week'. Through participation in the General Assembly, they will contribute to the ongoing development of Icograda's policies and best practices. Corporate members join Icograda's diverse and growing network representing 67 countries and regions around the globe.
"Icograda believes that an inclusive membership is the best platform to
develop the value of communication design and advance professional practice. Corporate members bring an incredible wealth of knowledge demonstrating the value of design in driving economic growth and innovation. We look forward to welcoming companies that share this belief and a commitment to international best practises." added Ms. Sanderson.
Corporate partnership programme
The new category offers a limited number of leadership positions within the international organisation through Icograda's 'Corporate Partnership Programme'. Linotype is the first Premium Corporate Partner to make this commitment. "Linotype's investment in Icograda is based on shared values and mutual benefit. Their commitment to furthering Icograda's vision is an acknowledgment of design's contribution to their corporate strategy. Interest in the programme as been strong and we look forward to announcing new international design-led corporate partners in the next few months," said Michal Steckiw, Icograda's Manager of Membership Services, Programmes and Partnership Initiatives.
A platform for the future
Recruiting design talent is a key benefit for corporate members. The Icograda Career Centre allows corporate members to post opportunities through 'Member-Only' access on Icograda's website. This platform offers companies exclusive access to an international resource of professional communication designers.
Building an international case study resource
In February 2008, Icograda re-launched its web portal. The site attracts more than 14 million hits annually from an international, multilingual audience. Corporate members will contribute case studies to the Icograda 'Resources' database, expanding this international reference. "There is a high interest around the globe in case studies demonstrating the impact of design, from the academic and corporate community. Contributing to the case study library offers corporate members exceptional profile and the opportunity to be part of an international learning resource," said Prof. Don Ryun Chang, President of Icograda's Executive Board.
Enhanced networking and partnerships
The Icograda General Assembly 22 in La Habana, Cuba unanimously ratified the introduction of the corporate membership category in October 2007. "This is a significant step in Icograda's growth and we look forward to the collaboration, dialogue and new partnerships that corporate membership offers all Icograda's members,"concluded Prof. Chang.
View the description.
---
For more information, please contact:
Brenda Sanderson
Managing Director
T: +1 514 448 4949 x 226
E:
bsanderson@icograda.org
To apply for Corporate Membership:
Michal Steckiw
Manager for Membership Services,
Programmes and Partnership Initiatives
T: +1 514 448 4949 x 230
E:
About Icograda
Icograda is the world body for professional communication design. Founded in 1963, it is a voluntary assembly of associations concerned with graphic design, visual communication, design management, promotion, education and journalism. Icograda promotes communication designers' vital role in society and commerce and unifies the voices of visual communicators worldwide. The vision, mission and core values of the council are collectively embodied in the statement 'leading creatively' and manifested through our members' diverse activities to use design as a medium for progressive change.