CROATIAN DESIGN EXHIBITION 0708 OPENS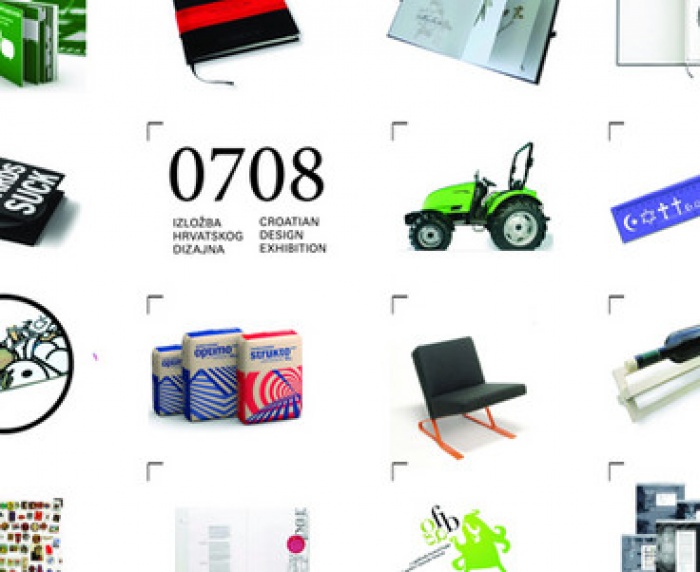 02.10.2008 News
Zagreb (Croatia)
-
will be open to the public from 6 - 23 October 2008. Organised by the Croatian Designers' Society, this national award scheme is an Icograda endorsed project.
The Croatian Designers' Society has organised the National Design Exhibition 0708 to single out, award and promote professional design in Croatia, and thus contribute to the recognition of design in this milieu. The exhibition sets high professional standards and documents both the most outstanding works in quality and the accomplishments that have influenced the development of Croatian design from June 2006 - April 2008.
At this biennial exhibition, the Croatian Designers' Society will show a selection of the best designs created in the last two years (2007 and 2008), contributing to the affirmation of design as a field for technological innovation and as a reaction to social phenomena. The exhibition 0708 presents work in the fields of "visual communications design" (153 professional and 43 student works) and "industrial/product design" (29 professional and 28 student works), and introduces a "fashion and clothing design" category (6 works), showcasing a significant segment of creative work that has not been presented in Croatia before. The "concepts" category (10 professional and 14 student works) includes the unpublished conceptual work and solutions which do not fit under strict categorisation.
This year's exhibition introduces a Grand award of the Croatian Designers' Society, in addition to the three awards selected by an international jury and the Icograda Excellence Award granted by the Icograda jury.
---
For more information, please contact:
Croatian Designer Society
Ilica 69, 10000 Zagreb, Croatia
T: +385 98 311 620
F: +1 385 1 4846 874
E:
tatjana.jallard@dizajn.hr
W:
www.dizajn.hr