DESIGN KOREA 2007 INTERNATIONAL CONFERENCE HIGHLIGHTS PUBLIC DESIGN AND DESIGN MANAGEMENT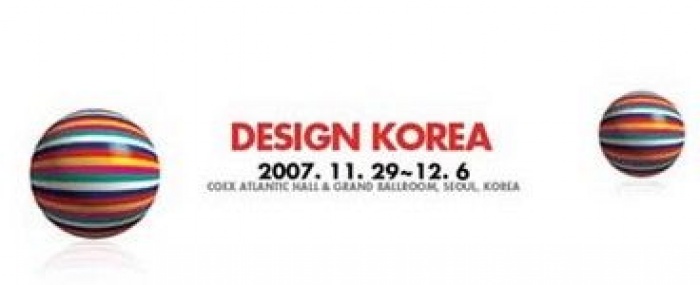 01.12.2007 News
Seoul (Korea)
- In this year's Design Korea International Conference, 'public design' and 'design management' were the issues of this age discussed by world-class designers and scholars.
Above: David Kerster
Public Design
In the International Conference on public design on 29 November, David Kester, Chief Executive of the Design Council delivered the keynote speech. World-class designers from home and abroad includig Peter Zec, Kwon Young-gull, Claudio Germak, Odile Royer, Kim Uk and Yokokawa Shoji served as speakers and contributed to spreading global design trends.
Above: Thomas Lockwood
Design Management
In the international conference on design management on 30 November, Thomas Lockwood, President of DMI, Academy Journal, Joel Piaskowski, Chief Designer of Hyundai Motor's American Design Center, Kim YoungJun, President of Samsung Electronics, Hwang Sung Gui, Representative of Motoroal Korea Seoul Studio, CXD, Kim Seoung Min, General Manager of Samsung Engineering & Construction, Choi Eim-sik, vice president of GS Engineering & Construction, Choi Mi-Kyoung, Design Director of KTF and Sooyong Joh, Chief Officer of NHN discussed the ways to lead the global design trend.
About Design Korea
The event continues until 6 December. Organised by the Korea Institute of Design Promotion (KIDP), an Associate member of Icograda, Design Korea is hosted by Korea's Ministry of Commerce, Industry and Energy (MOCIE) and supported by the Korea Federation of Design Associations (KFDA), the Federation of Korean Industries (FKI), the Korea Chamber of Commerce & Industry (KCCI), the Korea Federation of Small and Medium Business (Kbiz) and the Korea International Trade Association (KITA).
designkorea.or.kr
---
For further information please contact:
Design Korea 2007
T. +031 780 2103
F. +031 780 2106
E: smshin@kidp.or.kr