DESIGNFLUX DVD-MAGAZINE BRINGS MOTION GRAPHICS TO LIFE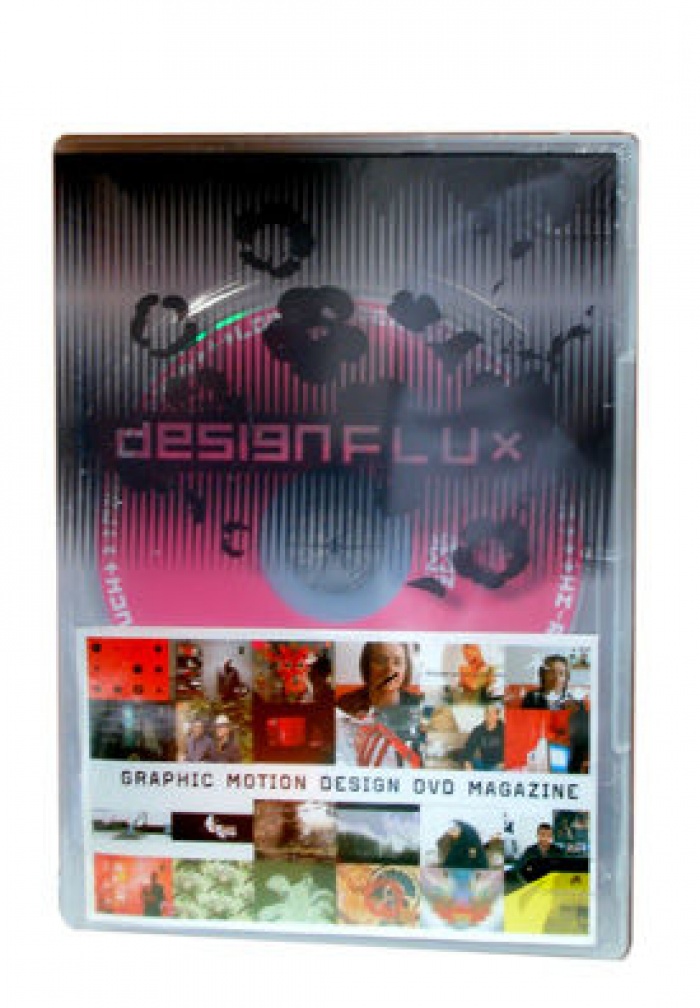 28.09.2004 News
Brussels (Belgium)
- Pyramyd, the publishing group that has brought etapes to designers around the world, has launched a new DVD-magazine dedicated to motion graphic design. designFLUX offers a panorama - like a cultural TV show - of current events in motion graphic design via interviews with designers, themed reports, and recent accomplishments by creatives from an array of backgrounds. The quarterly DVD-magazine is in French and English, and is now available at
www.designflux.fr
In recent years a new discipline has come to prominence: motion graphic design. The growing affirmation of TV and computer screens as a medium of communication has driven the development of this sphere of graphic exploration. Pyramyd has seen how hard it is to stay properly informed about this strand of design activity, and so is launching a magazine whose format perfectly fits the demands of motion design -- DVD.
In issue one, designFLUX interviews graphic designer Genevieve Gauckler; meets HiRes!, MVOR, AllOfUs, Losing Touch and Gilles Belley; and features work and videos by Lobo, MVOR and Pleix.
designFLUX001 / 1hr 25min / in French and English
Cost per issue : EUR 18
For further information please contact:
www.designflux.fr
---
About Pyramyd
Created in 1994, PYRAMYD NTCV is a training center transmitting expert knowledge in the creation and design sector.
Pyramyd publishing: magazines
Etapes:
First published in 1994, etapes: is the only graphic design magazine in France. With a readership of over 50,000 this monthly magazine offers a vision of the last trends in visual communication and multimedia. Proposing a critical analysis and a contemporary vision of the major currencies of graphic design, etapes: became a useful reference for students and professionals. It covers a range of topics including posters, editorial, visual identity, packaging and web design plus interviews with leading creatives. etapes: international, its english language version, was launched last April. Published quarterly, etapes: international features the best editorials from its sister publication.
designFLUX
Is the first DVD magazine published quarterly dedicated to motion graphic design.
Pyramyd publishing: books
Offering a wide range comprehensive books for graphic artists, illustrators, designers and photographers.
Pyramyd training center
Providing expert knowledge in communication and new technologies since 1989.
E:
contact@pyramyd.fr
W:
www.pyramyd.fr