EARLY BIRD REGISTRATION: ICOGRADA WORLD DESIGN CONGRESS 2007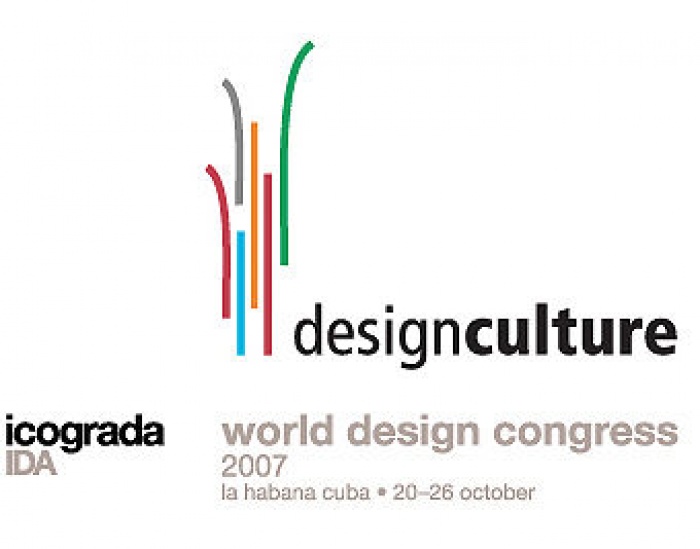 06.05.2007 News
La Habana (Cuba)
-
Book now for the best rates and to guarantee your registration!
Take advantage of a 33% savings when you register now for
Design/Culture: Icograda World Design Congress 2007
. The early bird rate is valid until 31 July 2007. Groups of 10 can receive an additional 10% discount when you book before 30 May 2007.
The Congress will offer a memorable gathering of the international design community. We invite you to share a week of dynamic programming and explore the possibilities of the relationship between culture and design. La Habana will be the international capital of graphic and communication design in October 2007 - a place for designers, consultants, design managers, buyers of design services, educators and students to gather, to share, and to learn.
Confirmed speakers include: Paola Antonelli (United States), Jorge R. Bermudez (Cuba), Jose Korn Bruzzone (Chile), Victor Casaus (Cuba), Leimei Julia Chiu (Japan), Heloisa Crocco (Brazil), Tim Fendley (United Kingdom), Ruben Fontana (Argentina), Richard Frick (Switzerland), Shigeo Fukuda (Japan), Pablo Kunst (Argentina), Pepe Menendez (Cuba), John and Ros Moriarty (Australia), Alejandro Ros (Argentina), ahn sang-soo (Korea), Paula Scher (United States), Dr. Ajanta Sen (India), Matt Soar (Canada) and Maurice Woods (United States).
Plan to join us, meet friends from around the world and make new connections.
---
For further information please contact:
Icograda World Design Congress Secretariat
E:
events@icograda.org
W:
havana.icograda.org
About the Congress

The Congress is being planned in collaboration with Prografica, Icograda's Cuban member association, and their sponsor, El Consejo Nacional de las Artes Plasticas (CNAP).


About Prografica

Prografica is a non-profit organisation working to promote the cultural values of communication design in Cuba.
About CNAP

El Consejo Nacional de las Artes Plasticas is the Cuban Ministry of Culture branch responsible for policy making in visual arts.