Finalists announced from Utilit? Manifesta 2011 Design for Volunteering competition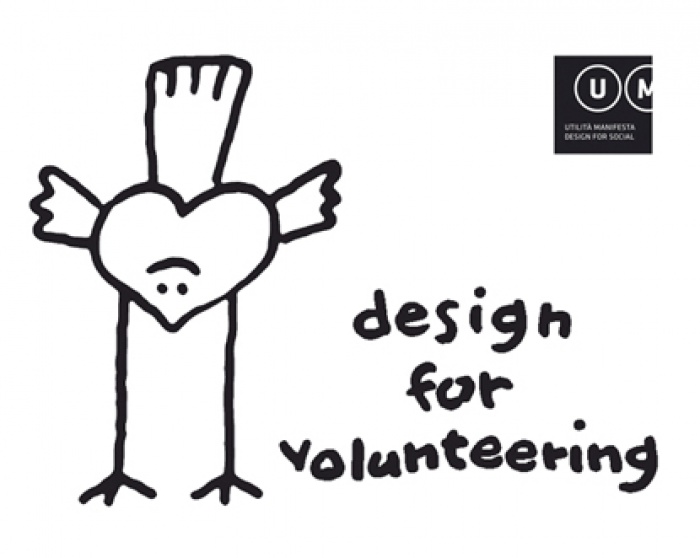 19.02.2012 News
Finalists announced from Utilit? Manifesta 2011 Design for Volunteering competition
Design for Volunteering, Peace, Human Rights by Utilit? Manifesta/design for social received 400 entries world-wide of which 20 finalists were chose for best projects in the graphic design and industrial design categories.
For the second, consecutive, year, the design contest has solicited involvement from all 360° of the world of creativity and design: graphic and industrial design, from around the world, to promote messages about the importance to act moral development.
The competition was sponsored by the European Commission, Umbria Region, Icograda, Aiap-Italian Association of visual communication, ADI-Association for industrial design, Libera-Associations Names and numbers against mafias, Rai Social Action Department, Embassy of the Kingdom of the Netherlands, ISIA Rome Design, Progetto Grafico, Paper & People, Artribune, Cordenons and Graphic Master.
A very special thanks to our jury.
www.utilitamanifesta.it
Finalists
Graphic design best projects
Alessandra Selene De Marchi, Italy
Aly Seylan, Turkey
Ali Tomak, Turkey
Wuzhonghao, China
Bangwon-lee, Republic of Korea
Cesar Espinoza, Mexico
Emmanuel Portillo, United States
Francesca Grillo, Italy
Johnny Xu, China
Mariano Coco Cerrella, Argentine
Mattia Rivetti, Italy
Maxwell A. Davis, United Kingdom
Nelu Wolfensohn, Canada
Rasool Parvari Moghaddam, Iran
Shin Jeong Chul, Republic of Korea
User design, United Kingdom
Yi Ching-Lin, China
See all graphic design entries
Industrial design best projects
Simona Merlini, Alessandra Colella, Italy
Eleazar Cos?o Gutiérrez, Mexico
Ester Coppola, Patrizia Razzo, Rosanna Veneziano, Mario Montanino, Italy
Stefano Antonelli, Lorenzo degli Esposti, Paolo Lazza, Valia Barriello, Italy
Beom-jun Kim, Do-Hoon Lee, Republic of Korea
Kim Yo Hwan, Dong Gyum Kim, Hyun Soo Park, Young Chul Choi, Republic of Korea
Mattia Menegatti, Mara Melloncelli, Italy
Seungji Mun, Republic of Korea
Dong gyum Kim, Republic of Korea
Giuseppe Muriglio, Michele Mingozzi, Italy
Junwon Yang, Republic of Korea
HyunJin Lee, Republic of Korea
Hye-Joo Back, Byung-Soo Kim. Seung-yeon Ryu, Republic of Korea
Seungji Mun, Republic of Korea
Serena Leonardi, Daniel Scheidler, Italy
Brian Leung, Jack Chen, Canada
Giulia Romiti, Italy
Hyun-woo Lee, Republic of Korea
Lee Eunji, Kang Myung Shin, Republic of Korea
Kim Yo Hwan, Lee Won Hee, Republic of Korea
See all industrial design entries
---
About Utilit? manifesta
Utilit? manifesta / design for social, Association of Social Promotion is composed of a group of graphic designers sensitive to ethical function and political responsibility, cultural, social planner and project communication. It complies with principles reflected in the Charter of Graphic Design.
www.utilitamanifesta.it
For more information, contact Utilit? Manifesta:
E info@utilitamanifesta.it